Read more about this program on the institution's website
Program Description
Overview
Established for over 50 years with excellent industrial links and an outstanding record for the employment of its graduates, this course has been developed to provide the industry with high calibre engineers that are equipped with the necessary skills to advance vehicle technology to meet the demands of the future.
Who is it for?
The MSc in Automotive Engineering is suitable for graduates in engineering, physics or mathematics, and will prepare you for a career in this exciting field, from engine design to hybrid and electric vehicles, chassis and braking operations, and much more.
Why this course?
This course aims to provide graduates with the technical qualities, transferable skills and independent learning ability to make them effective in organisations that design and develop automotive products. Our strategic links with industry ensure that all of the course material is relevant, timely and meets the needs of organisations competing within the automotive sector. This industry-led education makes Cranfield graduates some of the most desirable in the world for automotive companies to recruit.
We offer students the opportunity to study in a postgraduate only environment where Masters' graduates can go onto secure positions in full-time employment in their chosen field, or undertake academic research. You will be taught by leading academics as well as industrial practitioners, and work alongside a strong research team at Cranfield University. Industry placements are on offer during research work.
Course details
This course comprises eight compulsory taught modules that are assessed via a combination of written exams and individual coursework assignments, a group project and an individual research project.
Compulsory modules
All the modules in the following list need to be taken as part of this course:
Vehicle Design Powertrain and Performance
Engine Fuels and Lubrication
Automotive Control and Simulation
Vehicle Structures and Crashworthiness
Vehicle Dynamics, Ride and Handling
Vehicle Electrification and Hybridisation
Engine Simulation and Performance
Vehicle Dynamics and Suspension Design
Entry requirements
A first or second class UK Honours degree or equivalent in engineering, mathematics or an applied science and demonstrable motivation for a career in automotive.
Applicants who do not fulfil the standard entry requirements can apply for the Pre-Masters programme, successful completion of which will qualify them for entry to this course for the second year of study.
Your career
Our postgraduate Automotive Engineering course provides you with the necessary skills for a career in the automotive industry. Cranfield's automotive graduates have an excellent employment record and currently occupy positions of high responsibility in industry, such as managers of research establishments, chief engineers, engine and vehicle programme managers. Some of our graduates decide to continue their education through PhD studies at Cranfield University.
Companies that have recruited graduates of this course include:
Jaguar Land Rover
Lotus
Millbrook Proving Ground
McLaren
Ricardo.
We also arrange company visits and career open days with key employers.
Last updated Jan 2020
About the School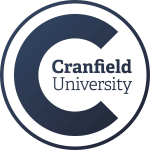 Cranfield's distinctive expertise is in our deep understanding of technology and management and how these work together to benefit the world.
Cranfield's distinctive expertise is in our deep understanding of technology and management and how these work together to benefit the world.
Read less