Read more about this program on the institution's website
Program Description
The objective of the Astronomy Master's Degree Program is to provide a comprehensive knowledge of astronomy including related interdisciplinary areas. Students will also acquire competencies in the wider field of scientific research, in the use of technical language, in teamwork, and in the communication of scientific results, they will also develop an ability to resolve novel or unusual problems arising in a multidisciplinary context.
The objective of the Astronomy MSc program is the formation of fully trained astronomers and astrophysicists capable of supervised observational and theoretical research in astronomy and related fields.
Strength of program
Our training extends to interdisciplinary areas overlapping with astronomy such as space physics or planetology. The training program is built upon a set of courses providing a solid theoretical knowledge in astrophysics, celestial mechanics, and galactic dynamics. Solar system studies, as well as the use and processing of observational satellite data, are given special attention during the training. Opportunities to develop students' observing skills are offered in our regular courses held at our own campus observatory equipped with a 40-cm RCC telescope, as well as at Hungary's prime astronomical observatory at Piszkéstető. The range of educational technology at our disposal also includes a digital planetarium.
The training program is maintained in close collaboration with a large number of invited lecturers from Hungary's prime astronomical research institute, the Konkoly Observatory of the Hungarian Academy of Sciences. The training also imparts skills needed for scientific research, for the use of scientific terminology, for teamwork, and for the communication of research results, all of which are potentially quite useful in a much wider area of applications.
Structure
Students must acquire at least 120 credits during the training. One credit reflects around 30 hours of student workload over the course of one 13-week semester.
A 3-week summer research internship (value: 2 credits) in the academy/industry is part of the study requirements after the 1st year.
A thesis summarizing the results of guided research undertaken by the student needs to be written and submitted by the end of the training program. The workload of the thesis is 30 credits.
Note, that in addition to successfully obtaining the 120 credits, a further requirement must be fulfilled for a degree to be issued. Hungarian legislation requires that in order to obtain a degree, students must present a certificate of medium (B2) level written and oral skills in a foreign language other than their first language. If the certificate was not issued by an official Hungarian examination center, it needs to be nationalized. Students should consult the Study Administration Office concerning the validity and acceptability of any particular language skills certificate for this purpose.
Compulsory Courses - General Background
Fields and particles
Partial differential equations
Relativity
Compulsory Courses - Main Material
Astronomical instrumentation 1-2
Astronomical Information Technology
Astronomical spectroscopy 1-2
Celestial Mechanics 1-4
Observational astronomy 1-4
Seminar in Modern Astronomy 1-4
Structure of the Universe 1-2
Summer internship
Theoretical astrophysics 1-4
Galactic astronomy 1-4
Optional Courses
Radio astronomy 1-2
Infrared astronomy 1-2
Astrostatistics 1-2
Dynamics of stellar systems 1-2
Advanced Astronomical Information Technology 1-2
Astronomy from space 1-2
The history of astronomy 1-2
Introduction to astronomy 1-4
Astrometry 1-2
Astrophysics 1-2
Information technology in astronomy 1-3
Internship
Thesis
Career opportunities
After completing the requirements listed above, students are awarded an MSc degree. The MSc degree qualifies its holder to take up positions in the relevant fields and to enlist to a postgraduate (Ph.D.) study program.
Job examples
Postgraduate (Ph.D.) studentships at a Hungarian, European, or international university research assistant's positions at a Hungarian, European or international research institute industry positions where a strong training in IT, signal processing, physics, and electromagnetic wave analysis is an advantage, including telecommunications, computer technology, software companies, air control, satellite communications, etc.
Admission requirements
Entry requirements
BSc degree or equivalent in physical sciences, earth sciences or any other area of natural sciences BSc-level knowledge of key areas of mathematics, physics, and information technology (IT). If a BSc degree is in (or with a specialization in) physical sciences, this knowledge is assumed; otherwise, evidence in the form of transcripts must be presented.
Preferably, BSc-level knowledge of astronomy. If a BSc degree is in (or with a specialization in) astronomy or astrophysics, this knowledge is assumed; otherwise, evidence in the form of transcripts must be presented.
Minimum ECTS values expected in each knowledge area:
Mathematics/IT (minimum 15 ECTS): Calculus, Linear algebra, Numerical methods, Probability theory, Mathematical statistics, Programming, and IT.
Physics (minimum 20 ECTS): Mechanics, Waves, and optics, Electromagnetism, Atomic/nuclear physics, Thermodynamics, Quantum physics.
Astronomy (minimum 20 ECTS): Elements of astronomy, Astrometry, Elements of astrophysics, Astronomical IT, Astronomical observing.
Applicants with no such knowledge in astronomy may still be admitted but they will be compelled to attend a selected set of preparatory courses in BSc-level astronomy. This is likely to increase the full training period by 1 or 2 semesters.
Language requirements
The successful applicant must have a good command of English. Several kinds of internationally recognized certificates of English language at advanced levels are accepted. In the absence of a certificate, the applicant's command of English will be assessed during the interview.
Documents to submit with the application
Online application form
Bachelor-level degree
Transcript of records
CV
Copy of the main pages of the passport (needs to be valid)
Copy of application fee transfer
Language certificate
Application procedure
The application starts with the online application system. Students need to register in the system, fill in the online application form, upload the required documents, and follow the instructions during the application process.
Last updated Sep 2020
About the School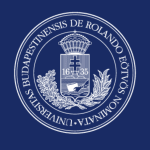 Eötvös Loránd University (ELTE) - in terms of student and staff number, quality of education and research, and its international relations - is a prestigious institution of public higher education in ... Read More
Eötvös Loránd University (ELTE) - in terms of student and staff number, quality of education and research, and its international relations - is a prestigious institution of public higher education in Hungary, operating continuously since its inception in 1635. As a top-ranked research university in Hungary, it is the most popular higher education institution among applicants as well as alma mater of five Nobel laureates and leading figures in technology, public policy, and culture in Hungary.
Read less