Program Description
The Masters Programme in Asian Studies (MSc) is an interdisciplinary programme aimed at students who after their undergraduate studies want to gain area expertise on contemporary East and South-East Asia. The programme provides students with advanced knowledge about contemporary issues in East and South-East Asia so that they will have the knowledge and concrete skills necessary to understand and assess social, cultural, economic and political developments in the region.
The programme offers students an opportunity to specialize regionally and thematically. Students choose to focus on a country or a region in Asia, but also read courses that are more general and deal with cross-regional issues. Students have the option of spending some time at one of our partner universities in Asia for their fieldwork.
Students on the programme acquire a scientific approach, which prepares them for doctoral studies within a subject focusing on Asian studies. The programme also prepares students for work as "policy-makers" and practitioners in government agencies, private companies and non-governmental organisations.
As a student on this programme, you will:
learn to analyse complex issues related to social, cultural, political and economic developments in Asia and acquire the capacity to analyse their causes and interrelations and to propose possible solutions, as well as identify future trends and developments
gain the ability to work in an interdisciplinary setting and in a multicultural international environment
learn to plan and use appropriate methods, undertake advanced tasks within predetermined time frames and so contribute to the formation of knowledge and evaluation
gain the skills required for work in research, government agencies or employment in some other qualified capacity
be able to demonstrate knowledge about scientific communication channels and be able to monitor the knowledge development within the field of Asian studies
Career prospects
Graduates of the MSc Programme in Asian Studies have a number of career opportunities available to them. Many graduates continue to doctoral studies at universities throughout Europe and beyond.
Some of our students work in government administration, for example, Foreign Ministries, the Nordic Council of Ministers, embassies and various UN agencies. Other students obtain employment in NGOs around the world, for example, the Asia Foundation, the Red Cross, and Oxfam. In the private sector we find our graduates employed as business analysts, consultants, project leaders, project coordinators, business developers, brand managers, company directors, freelance journalists and newspaper editors.
More information can be found at https://www.lunduniversity.lu.se/lubas/i-uoh-lu-HAAST
Why Lund University?
Lund University was founded in 1666 and is one of northern Europe's oldest, broadest and finest universities. The University ranks among the world's top 100 universities in the QS World University Rankings 2020 and is the #1 choice for international students coming to Sweden – one of the world's most innovative, sustainable and democratic countries.
If you would like to start building your international network in a global classroom setting, Lund University is a great option. Experience a different way of learning in a country ranked as one of the best in the world at providing higher education. Group work and informal teacher-student relationships facilitate in-depth learning.
The University is located in Lund, a charming and compact university city in southern Sweden, only 35 minutes away from Copenhagen Airport in Denmark. The city is famous for its vibrant student life and is also home to many world-leading research facilities and international companies.
Learn more about Lund University at www.lunduniversity.lu.se
Last updated Feb 2020
About the School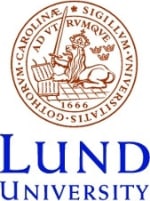 Lund is Sweden's most attractive study destination. The University offers one of the broadest ranges of programmes and courses in Scandinavia, based on cross-disciplinary and cutting-edge research. A ... Read More
Lund is Sweden's most attractive study destination. The University offers one of the broadest ranges of programmes and courses in Scandinavia, based on cross-disciplinary and cutting-edge research. A degree from Lund University is a hallmark of quality both in Sweden and abroad.
Read less