Program Description
The world is rapidly changing, thus offering new challenges for architecture. These challenges concern everything from densification of cities and sustainability to new technologies and how they affect the way we design and build. Lund University, located in the dynamic Copenhagen–Malmö region, is well known for its competence and knowledge, and offers superb resources for studying these matters in a broader context.
​The programme combines best practice with advanced research, thus educating students to become highly skilled professionals who are competitive at an international level. Teaching contains both theoretical and hands-on projects aiming to find future-focused solutions to real-world issues.
The programme features international collaboration as well as locally active professionals. The process of working/learning consists of a mixture of workshops, critiques, tutorials with invited guests (both international and local) and longer projects that will be exhibited to a public audience.
The objectives of the Master's programme in Architecture are:
to offer a broad education in architecture with possible specialisation within two main fields
to provide students with the knowledge and skills required to act successfully within a challenging future shaped by internationalisation, change and emerging technologies.
Programme structure
The Master's programme in Architecture is divided into two different specialisations: Advanced Architectural Design and Spatial Experiment (Architecture and Digital Process), each leading to an MSc in Architecture.
For each specialisation, the first two semesters will constitute a common platform within the focus area. In the third semester, the students partake in a different studio where they are given the opportunity to broaden and/or further specialise their design skills. A number of courses from the five-year Swedish Architecture programme are included as electives within each specialisation. Semester four of the Master's programme in Architecture is devoted to a Degree Project worth 30 credits, which must be executed within the chosen specialisation.
Study trips, inventories, surveying, environmental studies etc. are integrated into the programme. These trips are optional, and all students participate at their own expense. Students who cannot participate will be given alternative assignments in Lund. Each specialisation has its own line of study trips and destinations may vary from year to year. Previous destinations include Great Britain, The Netherlands, Germany, USA (NASA), Japan and Marocco. Study trips may be subject to cancellation/alteration due to unforeseeable circumstances, such as natural disasters and/or visa denial.
Career prospects
After graduating from the programme you will have the necessary skills to practice as an architect on a global market. You will be up-to-date regarding theory, practice and tools at an advanced level. Your competence will enable you to engage professionally on both private and public level. During the course of your studies, you will have the opportunity to meet practitioners from the local and regional scene, both to present your work in reviews and exhibitions, and get to know their work and culture through lectures and study visits.
Our alumni often go on to jobs and internships both in the region, particularly Copenhagen, Malmö and Stockholm, and internationally. The future-focused nature of the programme will make you especially attractive on the market, by being an architect capable of finding innovative ways of approaching the projects of tomorrow.
More information can be found at https://www.lunduniversity.lu.se/lubas/i-uoh-lu-TAMAR
Why Lund University?
Lund University was founded in 1666 and is one of northern Europe's oldest, broadest and finest universities. The University ranks among the world's top 100 universities in the QS World University Rankings 2020 and is the #1 choice for international students coming to Sweden – one of the world's most innovative, sustainable and democratic countries.
If you would like to start building your international network in a global classroom setting, Lund University is a great option. Experience a different way of learning in a country ranked as one of the best in the world at providing higher education. Group work and informal teacher-student relationships facilitate in-depth learning.
The University is located in Lund, a charming and compact university city in southern Sweden, only 35 minutes away from Copenhagen Airport in Denmark. The city is famous for its vibrant student life and is also home to many world-leading research facilities and international companies.
Learn more about Lund University at www.lunduniversity.lu.se
Last updated Feb 2020
About the School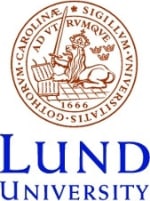 Lund is Sweden's most attractive study destination. The University offers one of the broadest ranges of programmes and courses in Scandinavia, based on cross-disciplinary and cutting-edge research. A ... Read More
Lund is Sweden's most attractive study destination. The University offers one of the broadest ranges of programmes and courses in Scandinavia, based on cross-disciplinary and cutting-edge research. A degree from Lund University is a hallmark of quality both in Sweden and abroad.
Read less