MSc in Applied Mathematics
Home ›
MSc ›
MSc in Applied Mathematics
Program Description
The program gives a comprehensive knowledge of several areas in applied mathematics. The advanced courses present state of the art issues of the given area, e.g. in statistical methods, financial mathematics, code theory, numerical methods, etc.
The goal of this program is to develop a student's mathematical skills to solve industrial and other real-life problems and development tasks in innovative ways.
This program enables students to acquire fundamental capabilities such as:
Modeling and analytical skills,
Knowledge of numerical methods,
Skills in programming and simulation,
Experience with real-life mathematical models such as in industry or economy,
Ability to handle huge amounts of data by integrating mathematical, numerical and statistical methods.
Strength of program
One of the main features of the program is that it covers several areas of applied mathematics, thus our graduates will have a broad knowledge. Besides offering an introduction and basic foundation in many topics, some of the subjects lead to up-to-date research results.
Our instructors all have scientific degrees and good research records, as well as international teaching experience. Of particular interest is the fact that many researchers in the internationally renowned Hungarian school of combinatorics have started their career at our university: for example, the Wolf Prize and Kyoto Prize winner Prof. László Lovász, and the recent Abel Prize winner Prof. Endre Szemerédi.
Structure
Students enrolled in the program must obtain at least 120 credits in the following distribution:
at least 18 credits from so-called basic courses (B)
at least 24 credits from so-called core courses (C)
at least 40 credits from so-called differentiated courses (D)
In the framework of Modelling activities, the Modelling project works (6 credits) are compulsory, and the Modelling week can be chosen freely. On top of these, 6 credits can be chosen freely from the list of all subjects offered to MSc students in mathematics and applied mathematics. Furthermore, a thesis (worth 20 credits) must be written at the end of the studies.
Career opportunities
Our graduates will be able to continue their career in industrial development and research, such as high tech industries, telecommunication, software development, financial institutions or insurance companies. They may also apply for Ph.D. studies either at Eötvös Loránd University or anywhere in the world.
Job examples
System analyst in a financial institution (bank, investment, insurance)
Software development
Telecommunication
High tech industry
Research mathematician
Admission requirements
Entry requirements
BSc degree in Mathematics or in a related field (Physics, Computer Science, Engineering, etc.) in the latter case at least 65 credits in Mathematics is required.
Language requirements
A reasonable English knowledge is required, including the professional language of mathematics. An English language certificate is expected: note, however, that it is the applicant's responsibility to make sure that he/she will be able to follow the lectures and fulfill the requirements. No extra language courses will be organized by the university.
Documents to submit with the application
Online application form
Bachelor-level degree
Transcript of records
CV
Motivation letter
Letter of recommendation
Copy of the main pages of the passport
Passport photo
Medical certificate
Certificate of clean criminal records
Copy of application fee transfer
Language certificate
Application procedure
The application starts in the online application system. Students need to register in the system, fill in the online application form, upload the required documents and follow the instructions during the application process.
Last updated Feb 2020
About the School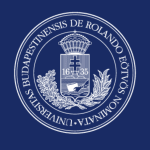 Eötvös Loránd University (ELTE) - in terms of student and staff number, quality of education and research, and its international relations - is a prestigious institution of public higher education in ... Read More
Eötvös Loránd University (ELTE) - in terms of student and staff number, quality of education and research, and its international relations - is a prestigious institution of public higher education in Hungary, operating continuously since its inception in 1635. As a top-ranked research university in Hungary, it is the most popular higher education institution among applicants as well as alma mater of five Nobel laureates and leading figures in technology, public policy, and culture in Hungary.
Read less