MSc in Applied Chemistry - Textiles - ENGLISH or FRENCH
Home ›
Master ›
MSc in Applied Chemistry - Textiles - ENGLISH or FRENCH
Program Description
ITECH textile manufacturing engineers cover the many upstream industries involved in the making of textile materials, as well as the different application sectors: medical, building and civil engineering, sports equipment, automotive, aeronautical, furnishing and clothing.
He/she follows the development of the products, from management to the organization of production. Courses over the 3 years take place on 2 different sites of ITECH: on the main campus in Lyon, and in Roanne (1h15 from Lyon) where the Textile Department is located.
New Textile Engineering in English
Following the success of the Formulation Chemistry major in 2014, the European Section is opening up its teaching of English courses to the Plastic and Textile departments for the 2016/2017 school year. Students will be able to follow a core curriculum of 3 semesters at ITECH Lyon focusing on Polymer Science and Physical-Chemistry in order to prepare them for 2 semesters of specialization in Textile Engineering at ITECH Roanne (1h15). The Textile Engineering course allows pupils to gain valuable knowledge in theoretical and practical work in regards to all aspects of the textile industry:
Working with raw materials (cotton, silk, synthetic polymers, etc.).
Spinning and twisting technology.
Weaving and knitting machinery and confectioning.
Computer-added Designing: apparel, upholstery and technical textiles.
Finishing and analyzing (colorimetry, printing, dyeing, etc)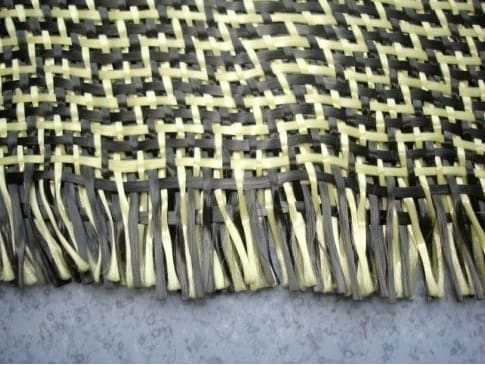 Admission for Students outside France
1st-year admission: Graduate studies in chemistry (Bachelor's degree or equivalent, 180 ECTS) A satisfying level in English: B2 CERF level + interview with ITECH
How to apply?
Visit and register at inscription.itech.fr (for EU students) Or Apply through Campus France site (CEF procedures).
For countries which do not have CEF procedures with France, you must do an Application for Preliminary Admission (DAP) to the cultural service of the French embassy in your country of residence.
Tuition fees
Tuition fees are 7000€/year.
Hands-on training
ITECH is adamant in supplying students with a strong professional experience. On top of a multidisciplinary teaching, the institute adds a 10 month minimum of mandatory internships in companies for the regular status students.
End of 1st year: International experience - minimum 6 weeks
This international experience is prepared in advance in terms of an intercultural approach and the expectations regarding the content of the report are fully defined. This is an individual review of each student's experience and acts as a basis for reflection during the intercultural lessons the following term.
End of 2nd year: Engineering placement - minimum 8 weeks
Practical application with privileged trainee status allows students to come face to face with the realities of corporate life and become acquainted with companies' material, economic and human requirements.
End of 3rd year: Final year project - maximum 6 months
This is a project generally entrusted to young engineers. Students demonstrate that they are capable of acting autonomously and tackling complex subjects in situations that can, at times, prove complex. The project involves a minimum 5-month placement with a company or laboratory either in France or abroad.
The Region: Rhône-Alpes
Lyon is located in the south-east of France, on the confluence of the Rhône and the Saône Rivers. It stands at a geographical crossroads, to the North of the natural corridor of the Rhône valley (which stretches from Lyon to Marseille). With the Lyon-Saint Exupéry international airport and three TGV high-speed train stations, Lyon is connected to all major European cities and the world! Lyon is only 2 hours, by TGV, to Paris and 1hr40 to Marseille and the Mediterranean. If it's mountains you prefer, the Alps are a mere 90 minutes away by car, the Massif Central only 30 minutes away.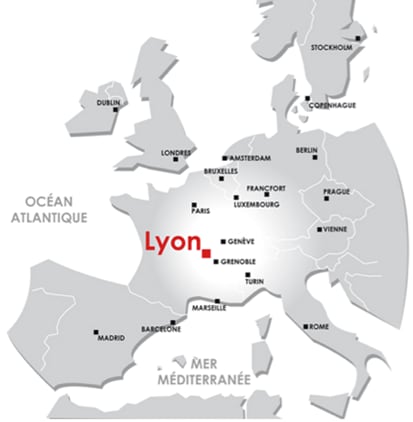 Roanne is a located in the Loire county,1h15 from Lyon, in the heart of the mountainous Massif Central region. A small quiet city, it is home to a large Textile Industry and caters to student life (around 1600 students/year).
Last updated Feb 2020
About the School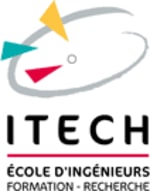 ITECH-Lyon has been training Engineers, for more than a century, in the fields of materials (plastics, textile composites), chemistry (paints-inks-adhesives), cosmetics and leather-shoes-leather goods ... Read More
ITECH-Lyon has been training Engineers, for more than a century, in the fields of materials (plastics, textile composites), chemistry (paints-inks-adhesives), cosmetics and leather-shoes-leather goods. ITECH-Lyon is a private school created by professionals and supported by professional associations and organisations. International is at the core of ITECH-Lyon that develops its presence and exchanges all over the world (from USA to China as well as Europe).
Read less