Program Description
ITECH LYON: European School of Formulation Chemistry
A unique engineering program in English
ITECH and CEPE (European Council for Paints, printing inks, and art color industries) are offering the NEW European Master program for paints and inks (Engineering degree).
The Formulation Chemistry major offered by ITECH Lyon covers many aspects of polymer sciences in order to produce complex combinations applied to the fields of paints, inks, adhesives, cosmetics and many other formulated products. Along with basic chemistry and physics, practical knowledge, and business and management skills, the whole makes for a degree in high demand for the paint industry, which shows promising career opportunities for young engineers.
3 year taught Master of Engineering program (100% English)
1.5-year foundation course covering general chemistry and Polymer sciences, including a 2 to a 3-month summer internship.
1.5 year "Dual Courses": specialization in formulation chemistry (specific raw materials, colloïds, physico-chemistry, formulation techniques, etc.) Formulation, applications, quality, controls. Including 9 months in total in a company.
Human, economic and social sciences are taught during the 3 years. Minimum 11 months practical work in a company.

Formulation Chemistry allows making complex polymer combinations in order to create adhesives, inks, paints or cosmetics.
Adhesives, which are always invisible yet present, don't just limit themselves to the general public: they are indispensable in many different fields such as furnishing, medical prosthetics, bridges, airplane structures, domestic appliances, etc.
Inks are everywhere: in the printing of course, but also in packaging, electronic appliances, etc.
Paints must combine many different qualities: impermeable and decorative for walls, non-toxic for food, and furniture, complex for aeronautics, etc.
Cosmetics, which have been around since time and memorial, bring together extremely rigorous sanitary constraints which demand a thorough knowledge of chemistry and polymers for anyone dealing with the domain.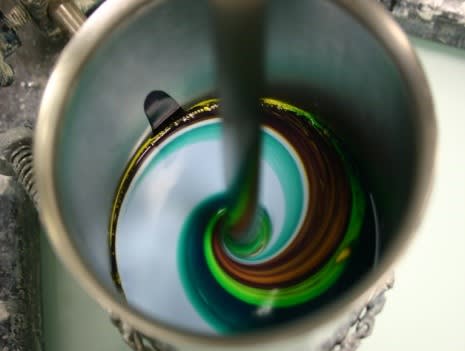 Work opportunities for engineers in formulation chemistry are very vast:
Uphill: in chemical product firms.
Conception and fabrication.
Downhill: industries using the products.
New European School - Formulation Chemistry major in English: Paints
As of 2014, ITECH now offers to French and foreign students to follow the Formulation Chemistry major in English. This program focuses heavily on the paint industry, which supports it and allows students to do internships in the companies participating in order for them to discover a dynamic industry with a lot of career opportunities.
Admission for Students outside France
1st-year admission: Graduate studies in chemistry (Bachelor's degree or equivalent, 180 ECTS) A satisfying level in English: B2 CERF + interview with ITECH
2nd-year admission: 1 year of postgraduate studies completed (M1 or equivalent, 240 ECTS)
Tuition fees
Tuition fees for the European Section are 7 000€/year.
Scholarships are available for a number of students. These cover tuition fees and a sponsor company in the paint industry takes the student on for the 3 internships.
Hands-on training
ITECH is adamant in supplying students with a strong professional experience. On top of a multidisciplinary teaching, the institute adds a 10 month minimum of mandatory internships in companies for the regular status students.
End of 1st year: International experience - minimum 6 weeks
This international experience is prepared in advance in terms of an intercultural approach and the expectations regarding the content of the report are fully defined. This is an individual review of each student's experience and acts as a basis for reflection during the intercultural lessons the following term.
End of 2nd year: Engineering placement - minimum 8 weeks
Practical application with privileged trainee status allows students to come face to face with the realities of corporate life and become acquainted with companies' material, economic and human requirements.
End of 3rd year: Final year project - maximum 6 months
This is a project generally entrusted to young engineers. Students demonstrate that they are capable of acting autonomously and tackling complex subjects in situations that can, at times, prove complex. The project involves a minimum 5-month placement with a company or laboratory either in France or abroad.
The Region

Lyon is located in the south-east of France, on the confluence of the Rhône and the Saône Rivers. It stands at a geographical crossroads, to the North of the natural corridor of the Rhône valley (which stretches from Lyon to Marseille).
With the Lyon-Saint Exupéry international airport and three TGV high-speed train stations, Lyon is connected to all major European cities and the world!
Lyon is only 2 hours from TGV to Paris and 1hr40 to Marseille and the Mediterranean.
If it's mountains you prefer, the Alps are a mere 90 minutes away by car, the Massif Central only 30 minutes away.
Historically, Lyon is an industrial city and therefore houses many petrochemical industries along the Saône and Rhône Rivers, in the so-called 'chemistry corridor'. Lyon is also the city with the second largest number of students in France, with three universities and many engineering schools.
In terms of its population, it's the 3rd biggest city in France, with over 470,000 inhabitants, and the second largest agglomeration after Paris (2 million inhabitants).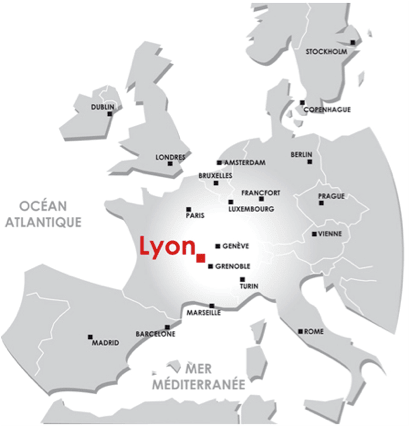 If you have a Bachelor's in Chemistry or equivalent, you can apply for this new programme with the possibility of having your tuition fees and internships covered by a sponsored company in the paint industry.
The group of students starting in 2015/2016 school year have full scholarship coverage for the 3 years at ITECH.
Paint companies and associations sponsoring tuition fees and internships in their facilities this year for students are:
Akzo Nobel (HQ in Europe: The Netherlands)

Allios (France)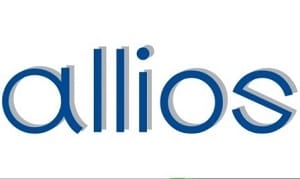 BASF (Germany)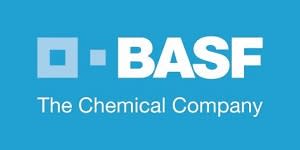 Beckers (France)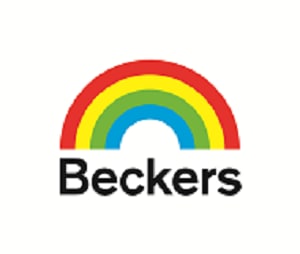 Blanchon (France)

Helios (Austria)
PPG (HQ in Europe: Switzerland)

Examples of Formulation Chemistry Master's projects in Paints - 2014
Pierre Alusson

"Formulated a monolayer hydro dilutable monocomponent paint for the protection of sub-frames, bogies and railway axles" – Mader
Laurie Calatayud

"Developed and adapted aqueous phases interior paints in order to meet current demands and future regulations (emissions, eco-labels, sustainable development, etc)." – Materis Paint Research & Industries
Audrey Dutkiewicz

"Elaborated an ink jet formulation for decoration on plastic interiors of vehicles. Helped the head of the project in finding the right partners, in developing and putting together the right process." – Visteon Interior Systems
Perrine Engel

"Elaborated chrome free passivation of tinplates. Investigated the properties of chrome-free passivation in comparison to adequate chrome treated substrate used in the canning industry." - PPG Deutschland Business Support GMBH
Last updated Feb 2020
About the School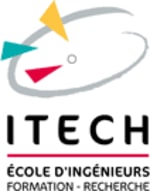 ITECH-Lyon has been training Engineers, for more than a century, in the fields of materials (plastics, textile composites), chemistry (paints-inks-adhesives), cosmetics and leather-shoes-leather goods ... Read More
ITECH-Lyon has been training Engineers, for more than a century, in the fields of materials (plastics, textile composites), chemistry (paints-inks-adhesives), cosmetics and leather-shoes-leather goods. ITECH-Lyon is a private school created by professionals and supported by professional associations and organisations. International is at the core of ITECH-Lyon that develops its presence and exchanges all over the world (from USA to China as well as Europe).
Read less