Read more about this program on the school's website
Program Description
Overview
Over the past few years, Bioinformatics has become the most exciting field in biology. This Bioinformatics MSc course provides a unique hands-on learning experience in bioinformatics skills, by combining the latest advances in analysing high-throughput genomic, transcriptomic and metabolomics data.
Cranfield's Bioinformatics MSc is the first of its kind in the UK. With more than 200 alumni over the past 10 years, it became the most popular postgraduate course in Bioinformatics in Europe. Because Cranfield is a solely postgraduate university it means that every single taught module of the Applied Bioinformatics MSc is uniquely tailored to be a Masters-level. That's why it is the award-winner of the BBSRC's Masters Training Grant (MTG) for best course in life sciences. Our taught modules cover in great depth a plethora of programming languages typically applied in the bioinformatics, such as Perl, Java, R and SQL; as well as modern Web technologies such as JavaEE, NoSQL and JavaScript. Furthermore, we have two dedicated taught modules focusing on established bioinformatics protocols for the latest Next Generation Sequencing (NGS) and 3rd Generation Sequencing (3GS) technologies.
Who is it for?
This course aims to equip graduate scientists with the computational skills and awareness needed to process, analyse and interpret the vast amounts of biological data now becoming available. This course is equally suitable for candidates from life sciences disciplines who aim to gain the programming and computational skills through this course and graduates with IT/computer science background who want to gain the molecular biology understanding to become bioinformaticians
On completion of this course, you will be able to apply information technology and computational techniques to process genomic and genetic data, as well as developing novel drug discovery and diagnostic tools.
Additionally, you will gain the skills to design and implement software tools and databases using the latest advances in standalone and web-based technologies to fulfil the need of the research community.
Course structure
Applied Bioinformatics MSc is made up of three components: a formal taught component comprising eight modules (40%), Core Principles Integration (20%) and Individual Research Project (40%).
Course modules
You study eight compulsory modules consisting of lectures, practical work and site visits.
Individual project
The four-month individual research project can be carried out within industry or academia and for part-time candidates, it can be undertaken in your place of work. This key part of the course allows you to apply the research skills acquired during the taught phase of the course to a practical problem and acts as an opportunity for you to meet potential future employers.
Future career
Bioinformatics is a fast-growing field that offers progressive career opportunities for forward-thinking people who are ready to grasp the challenge; people who understand both the biological and computing aspects of this science. Our MSc opens doors to careers in industry, public research establishments and university research. The multidisciplinary nature of our course has allowed our students to follow diverse career paths in various medical-related sectors. Successful graduates have been able to pursue or enhance careers in a variety of key areas such as Pharmaceutical and Biotech companies, plant research institutes, food sector, public Institutions, bioinformatics, IT companies.
Entry requirements
A first or second class UK Honours degree in a relevant scientific discipline; such as life science, or computer science subject. Candidates with appropriate professional experience are also invited to apply.
ATAS Certificate
Students requiring a visa to study in the UK may need to apply for an ATAS certificate to study this course.
Last updated Nov 2019
About the School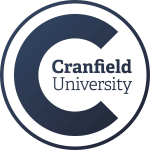 Cranfield's distinctive expertise is in our deep understanding of technology and management and how these work together to benefit the world.
Cranfield's distinctive expertise is in our deep understanding of technology and management and how these work together to benefit the world.
Read less