MSc in Aerospace Dynamics
Home ›
MSc ›
MSc in Aerospace Dynamics
Read more about this program on the school's website
Program Description
Overview
This course provides both fundamental and applied knowledge to understand airflows, vehicle dynamics and control and methods for computational modelling. It will provide you with practical experience in the measurement, analysis, modelling and simulation of airflows and aerial vehicles.
You have the choice of two specialist options which you chose once you commence your studies: Flight Dynamics or Aerodynamics.
Who is it for?
Suitable if you have an interest in aerodynamic design, flow control, flow measurement, flight dynamics and flight control. Choose your specialist option once you commence your studies.
Flight Dynamics option: if you want to develop a career in flight physics and aircraft stability and control, more specifically in the fields of flight control system design, flight simulation and flight testing.
Aerodynamics option: if you want to develop a career in flight physics and specifically in the fields of flow simulation, flow measurement and flow control.
Why this course?
The aerospace industry in the UK is the largest in the world, outside of the USA. Aerodynamics and flight dynamics will remain a key element in the development of future aircraft and in reducing civil transport environmental issues, making significant contributions to the next generation of aircraft configurations.
In the military arena, aerodynamic modelling and flight dynamics play an important role in the design and development of combat aircraft and unmanned air vehicles (UAVs). The continuing search for aerodynamic refinement and performance optimisation for the next generation of aircraft and surface vehicles creates the need for specialist knowledge of fluid flow behaviour.
Cranfield University has been at the forefront of postgraduate education in aerospace engineering since 1946. The MSc in Aerospace Dynamics stems from the programme in Aerodynamics which was one of the first masters' courses offered by Cranfield and is an important part of our heritage. The integration of aerodynamics with flight dynamics reflects the long-term link with the aircraft flight test activity established by Cranfield.
Graduates of this course are eligible to join the Cranfield College of Aeronautics Alumni Association (CCAAA), an active community which holds a number of networking and social events throughout the year.
Course details
This course consists of optional taught modules, an individual research project and a group flight test project.
The group flight test project consists of two compulsory modules that offer an initial introduction to aerospace dynamics and provide grounding for the group flight test. The choice is a key feature of this course, with specialist options in either aerodynamics or flight dynamics. Choose your option once you have commenced your studies.
Compulsory modules
All the modules in the following list need to be taken as part of this course:
Flight Experimental Methods (Group Flight Test Report)
Individual Research Project
Elective modules
A selection of modules from the following list needs to be taken as part of this course:
Compressible Flows
Control Systems
Experimental Aerodynamics
Flight Dynamics Principles
Flying Qualities and Flight Control
Launch and Re-Entry Aerodynamics
Multivariable Control for Aerospace Applications
Supercritical Aerofoil Design
Technology for Sustainable Aviation
Viscous Flow
Air-Vehicle Modelling and Simulation
Fundamentals of Rotorcraft Performance, Stability and Control
Aerospace Navigation and Sensors
Modelling of Dynamic Systems
Introduction to Transonic Flow
Applications of CFD
Principles of CFD
Fundamentals of Aircraft System Identification
Entry requirements
A first or second class UK Honours degree or equivalent in mathematics, physics or an engineering discipline.
Applicants who do not fulfil the standard entry requirements can apply for the Pre-Masters programme, successful completion of which will qualify them for entry to this course for the second year of study.
Your career
Industry-driven research makes our graduates some of the most desirable in the world for recruitment in a wide range of career paths within the aerospace and military sector. A successful graduate should be able to integrate immediately into an industrial or research environment and make an immediate contribution to the group without further training. Increasingly, these skills are in demand in other areas including automotive, environmental, energy and medicine. Recent graduates have found positions in the aerospace, automotive and related sectors.
Employers include:
Airbus
BAE Systems
Onera
Deutsches Zentrum für Luft- und Raumfahrt (DLR)
Defence, Science and Technology Laboratory (DSTL)
QinetiQ
Rolls-Royce plc
Snecma
Thales
Selex ES
MBDA
Jaguar Land Rover
Tata
Science Applications International Corporation (SAIC)
Triumph Motorcycles.
A significant number of graduates go on to do research and higher degrees.
Last updated Jan 2020
About the School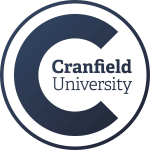 Cranfield's distinctive expertise is in our deep understanding of technology and management and how these work together to benefit the world.
Cranfield's distinctive expertise is in our deep understanding of technology and management and how these work together to benefit the world.
Read less