MSc in Aeronautical Engineering
Home ›
MSc ›
MSc in Aeronautical Engineering
Program Description
Start: Autumn 2020
Place of study: Linköping
Level: Second cycle
The aircraft industry faces major challenges in the transition to sustainable transportation. After graduating from this program you will be qualified to work independently and take on a leading role in the development of tomorrow's aircraft. You will be introduced to the entire design process, from conceptual design to the final prototype. Problem-based learning, with frequent use of interdisciplinary courses, is a central part of our teaching. Several courses follow the CDIO (Conceive – Design – Implement – Operate) philosophy. The latter part of the program involves a project in which these disciplines come together as you and your fellow students will design, build, and fly an aircraft or a subscale version.
Contemporary tools
The first year of the program deals with the fundamentals of aeronautics, such as aircraft design, aerodynamics, engineering system design, product modeling, and aircraft systems and installation. Throughout the program, progression is important and a mix of elective and mandatory courses prepares you for the thesis in the final semester. The use of contemporary engineering design tools is extensive and necessary in a multidisciplinary field such as aeronautical engineering.
Three profiles
During the studies you will choose one of the following profiles:
Aircraft Aerodynamics
The airflow around an aircraft is substantially affecting its performance. In order to achieve acceptable and competitive results, modeling and simulation are vital parts of the development process. In this profile, you will study how the flow affects performance and how to systematically improve it using Computational Fluid Dynamics (CFD). Learning methodology is central.
Aircraft Structures
Reducing the weight of the aircraft is a classic challenge. The structural modeling, design, and analysis of the components, in relation to the strict weight, strength, and fatigue requirements placed on these components, are addressed in this profile. The final project involves the design and computational analysis of a component with relevance to the aircraft industry.
Aircraft Systems Design
This profile teaches the holistic design concept, from the customer, needs to design parameters/characteristics and vehicle performance. This includes several courses focusing on overall and detailed design, but also engineering skills for modeling, simulation, and design analysis. You will also learn about systems engineering, in particular, the technology and system architecture engineering of onboard propulsion, electric, and hydraulic systems.
Industry affiliations
Linköping is one of the few places in the world where aircraft are designed and manufactured. There are several aeronautical and military aviation businesses in the city, such as Saab, the producer of the Gripen aircraft. As a student, you will benefit from our location through close research collaboration between the University, the aerospace industry, and our industry-affiliated teachers.
Syllabus
Purpose
A Master of Science in Aeronautical Engineering from Linköping University is about aircraft design from a broad system perspective. In addition, there are specializations in various subdisciplines.
A graduate from this program will be able to take part in multidisciplinary design processes where technical as well as economical, environmental and sustainability requirements are satisfied.
The program is aimed at students with a Bachelor's degree who would like to extend their knowledge in mechanical engineering and engineering science, into aeronautical engineering. Graduates are suitable for employment in industry, academic institutions, and major research/development laboratories.
Aim
Disciplinary knowledge and reasoning
A graduate from Master of Science in Aeronautical Engineering
has solid foundations in mathematics and engineering science.
is able to use a computer effectively to model and analyze engineering problems as well as to visualize results.
has specialized knowledge in one area of mechanical engineering.
Personal and professional skills and attributes
A graduate from the Master of Science in Aeronautical Engineering
has the ability to take a leading role in modern research and engineering.
is able to gain competency in new fields of engineering, rapidly and independently.
is able to participate effectively in multidisciplinary design teams, either as a team leader or in a specialist role.
Interpersonal skills: Teamwork and communication
A graduate from Master of Science in Aeronautical Engineering
is capable of teamwork and collaborate actively within the group by sharing in the tasks and responsibilities.
is able to initialize, to plan, to carry out, and to evaluate scientific and engineering projects.
is able to communicate and to give presentations in English, orally and in writing.
Planning, execution, and presentation of research or development projects with respect to scientific and societal needs and requirements
A graduate from Master of Science in Aeronautical Engineering has knowledge about suitable development processes for different kinds of research or development projects and is able to participate and actively contribute to all phases of research or development projects, including identification of needs, structuring, planning, execution and presentation of projects, taking into account the importance of technology in society, including economic, social, and sustainable development.
Webinar
Watch a webinar about the Aeronautical Engineering program, recorded in November 2018. It features Ingo Staack, Assistant Professor, and Owais Shahid, a second-year student on the program.
Career opportunities
After graduation, you will be prepared for a career within the aerospace industry, ranging from conceptual aircraft design to aircraft engineering. You will be capable of taking on leading roles and working independently. Alternatively, you can work in related fields such as vehicle or wind turbine engineering, or you may opt to continue your career within academia.
Entry requirements
Bachelor's degree in aeronautical engineering, mechanical engineering, or equivalent. The Bachelor's degree (equivalent to a Swedish Kandidatexamen) shall be from an internationally recognized university.
30 ECTS credits in mathematics/applied mathematics and/or application of mathematics relevant for the program.
A course in basic programming.
English corresponding to the level of English in Swedish upper secondary education (English 6/B). This is normally attested by means of an internationally recognized test.
The selection for the January application round is based on merit rating (grade tariff) at three levels. If necessary, applicants within the same merit group will be selected by lot.
Group 1: High
Group 2: Good
Group 3: Low
Last updated Jun 2020
About the School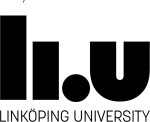 In close collaboration with the business world and society, Linköping University (LiU) conducts world-leading, boundary-crossing research in fields including materials science, IT and hearing. In the ... Read More
In close collaboration with the business world and society, Linköping University (LiU) conducts world-leading, boundary-crossing research in fields including materials science, IT and hearing. In the same spirit, the university offers many innovative educational programs, many of them with a clear vocational focus, leading to qualification as, for example, doctors, teachers, economists, and engineers.
Read less