MSc in Advanced Motorsport Engineering
Home ›
MSc ›
MSc in Advanced Motorsport Engineering
Program Description
Overview
The MSc course consists of nine one-week assessed modules, of which eight are assessed, which take place from October to February, a group design project and an individual thesis project.
Students who excel on the Masters' course have their performance recognised through prizes from our partners and associates presented either on the day of the Motorsport Group Design Presentations or at the Motorsport MSc 'Parc Ferme' Graduation event in the June of the following year.
These are awarded for:
Sir Jackie Stewart OBE Prize - Best overall student performance
Visiting Professor Adrian Reynard Prize - Best thesis
British Racing Drivers' Club (BRDC) Prize - Best student ambassador
Best overall Group Design Project
MSA (Motor Sports Association) Prize - Best Group design project presentation
Racecar Engineering Magazine Prize - Best Group design project poster.
Who is it for?
Developed in collaboration with leading motorsport companies, this postgraduate programme prepares graduates for a career in motorsport or high-performance engineering.
Why this course?
This course aims to provide you with a sound understanding of the fundamental scientific, engineering and managerial principles involved in motorsport, and their implementation within a high-performance technology context.
You will cover design, construction and operation of competition vehicles, and related aspects of materials science, aerodynamics, structural analysis, vehicle systems, and management techniques related to motorsport.
You will be taught the skills required for the planning, execution and reporting of motorsport projects and to prepare them for a variety of roles in motorsport.
Cranfield University has undertaken research, consultancy and testing for the motorsport sector since the 1970s. The University is home to the FIA approved Cranfield Impact Centre and Cranfield Motorsport Simulation which work with F1 and leading motorsport companies. We have an international reputation for our expertise in aerodynamics, CFD, materials technology, including composites, the safety of motorsport vehicle structures, power-train development, vehicle dynamics, simulation, data acquisition and electronics, tyre characterisation and modelling. This track record ensures the course is highly respected by the motorsport industry.
Practical sessions using Cranfield's facilities and equipment
Engagement with motorsport practitioners
Motorsport related project work.
Compulsory modules
All the modules in the following list need to be taken as part of this course
Composite Structures for Motorsport
Computational Fluid Dynamics for Motorsport
Introduction to Motorsport
Motorsport Aerodynamics
Motorsport Electronics and Data Acquisition
Motorsport Powertrain Design
Motorsport Structural Analysis
Motorsport Vehicle Dynamics
The Business of Motorsport
Entry requirements
A first or second class UK Honours degree or its international equivalent in engineering, mathematics, physics or an applied science and a demonstrable motivation and commitment to being actively involved in motorsport.
Selected UK students are expected to attend a formal interview at Cranfield. Selected overseas and EU students will be interviewed by telephone.
Your career
Motorsport is a highly competitive sector. Studying at Cranfield will immerse you in a highly focused motorsport engineering learning experience, providing you with access to motorsport companies and practitioners. Securing employment is ultimately down to the student who completes the job applications and attends the interviews. Successful students go on to be part of a network of engineers. You will find Cranfield alumni working across motorsport and the high-performance engineering sector.
Last updated Jan 2020
About the School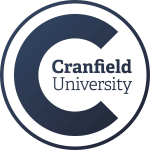 Cranfield's distinctive expertise is in our deep understanding of technology and management and how these work together to benefit the world.
Cranfield's distinctive expertise is in our deep understanding of technology and management and how these work together to benefit the world.
Read less