MSc in Advanced Mechanical Engineering
Home ›
MSc ›
MSc in Advanced Mechanical Engineering
Read more about this program on the school's website
Program Description
Overview
This programme aims to develop the knowledge and skills of a Bachelors-level graduate Mechanical Engineering to Masters level through advanced teaching, design work, and research. It provides an opportunity for candidates from different Engineering backgrounds to develop key Mechanical Engineering knowledge and skills required for their professional development. A key objective of the programme is to be an accredited route to becoming a Chartered Engineer.
This programme makes use of Masters-level courses in the Engineering Sciences and Manufacture and Design complemented with specialist courses from relevant MSc courses offered by the Institute. There is a growing need for an advanced mechanical engineering programme from our industry partners and this programme has been specifically developed to meet this need and to encourage students into further learning.
Accreditation
The Dubai Campus is accredited by the Knowledge and Human Development Authority (KHDA) and fully licensed to teach its degrees in Dubai. All graduates receive a British degree that is accredited by Royal Charter in the UK.
Course content
Semester One - Mandatory
B81PI Professional and Industrial Studies: Application of a combination of theoretical and practical methods to analyse and solve a technical and/or engineering problem. This may include the identification of a potential project and where you have conducted appropriate research to design and develop an engineering solution
B51GS Specialist Engineering Technologies 1: The first of the specialist engineering technologies courses is based on computational fluid dynamics and assessed by a group project.
Optional (Choose two)
B51DG Engineering Design: In this course, students interact with companies in a real-life small R&D project supplied by the industrial partners. Working in teams, the students have to manage the design of a prototype, product or system and interact with the industrial contact putting into practice problem-solving skills from other engineering topics studied elsewhere in the programme.
B51EK Fluids 1: Fluid mechanics applied to aerodynamics, including ideal flows, boundary layers, and aerofoils and their use for analysis and design purposes.
B51EM Advanced Mechanics of Materials 1: Advanced classical mechanics including 3D stress and strain with particular application to thin-walled vessels. Fatigue analysis and design for fatigue limit.
B51EO Dynamics 1: To provide students with a thorough understanding of vibration theory and an appreciation of its application in an engineering environment
B51EQ Thermodynamics 1: Thermodynamic cycles including heat engines and reverse heat engines and means of evaluating best performance.
B51GE Renewable Energy Technologies: An overview of Renewable Energy resources and to introduce current and emerging technologies to exploit Renewable Energy resources. Introduce available or projected technologies for the generation of electricity or to satisfy primary energy demand from renewable resources. Place these technologies in context with environmental, political and economic constraints.
G11GA Flame Appraisal: Introduction to the stages required for evaluating an oilfield for production. This covers geological considerations and fluid flow from the oil-bearing rock.
Semester Two – Mandatory
B81EZ Critical Analysis and Research Preparation: This course provides research training and addresses literature review skills, project planning, data analysis and presentation with a focus to critically discuss literature, and use data to support an argument.
B51HB Failure Accident Analysis: To acquaint students with the potential causes of material, structure or component failure; framework under which a failure or forensic engineering investigation should be carried out and give them the opportunity to work case studies through from information-gathering to preparation of reports and awareness of fire and explosion engineering.
Optional (Choose one)
B51GT Specialist Engineering Technologies 2: To present advanced theory and practice in important or emerging areas of technology including non-linear final element materials to include contact mechanics, design of components subjected to high-stress applications.
B51EL Fluids 2: To provide a methodology for analysing one-dimensional compressible flow systems.
B51EN Advanced Mechanics of Materials 2: To provide students with an opportunity to: carry out advanced analyses of mechanics of materials problems; analyse mechanics of materials where time is a significant additional variable; use final element analysis for cases involving viscoelasticity and complex geometry engage with the findings of recent research in a mechanics of materials topic
B51EP Dynamics 2: To provide students with a thorough understanding of control theory and an appreciation of the subject of environmental acoustics and passive noise control
B51ER Thermodynamics 2: Investigation of heat transfer mechanisms with a view to the design of effective heat exchangers for given operating conditions. The study of radiation heat transfer and combustion equilibrium.
B51GY Specialist Engineering Technology 3: Will present advanced theory and practice in important or emerging areas of technology including non-linear FEM (Finite Element Method) to include contact mechanics, design of components subjected to high-stress applications.
B50DH Engineering Manufacture: To provide the student with a detailed understanding of the importance and integration of advanced manufacturing technology and manufacturing systems within the context of product engineering. On completion, the students should have acquired a detailed understanding of the product development process from initial conception through to product support as well as appreciate the impact of each stage of the process on the business and organisationally with respect to information dependence and manufacturing processes employed.
G11GD Flame Development: A continuation of Flame Appraisal, this course looks at the well-head arrangement for oil extraction. This is an introduction to drilling engineering and the techniques required for oil extraction.
Semester 3 – Mandatory
B51MD Masters Dissertation: An individual project led by a research-active member of staff on a current research theme with the aim of leading to the production of a journal article.
Entry requirements
To find out about the entry requirements for this programme, kindly call +971 4 4358700 or please send an email to dubaienquiries@hw.ac.uk
English language requirements
Where English was not the medium of instruction at secondary school, applicants must demonstrate English language proficiency equivalent to IELTS 6.5 (with all elements passed at 6.0 or above). Applicants who have completed secondary and tertiary education will need to provide documentary evidence. A minimum of one-year full-time study in English will be required.
Application deadline
Our Dubai Campus operates a rolling year-round admissions process: as soon as one intake has closed we begin accepting applications for the next one. It is also possible for you to defer your start date for up to a year.
Most students apply 6–10 months in advance of their chosen intake. We can accept applications up until 3 weeks before the start of each intake but you should note that a late application will almost certainly mean a delay in the provision of essential administrative services, such as your student matriculation card (without which you won't be able to access the library or online services).
Last updated Sep 2019
About the School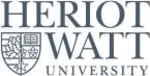 Pioneering British education in Dubai, with highly acclaimed degree programmes that meet the specific demands of local business and industry.
Pioneering British education in Dubai, with highly acclaimed degree programmes that meet the specific demands of local business and industry.
Read less