Read more about this program on the school's website
Program Description
The Bureau of Labor Statistics notes that many employers prefer to hire applicants in the field of accounting who have a master's degree, either in accounting or in business administration with a concentration in accounting. As a result, students who pursue an M.S. in Accounting gain an advantage in the job hunt.
Our College of Business is Among the Top 5% Worldwide
Specialize in the sub-disciplines within the field
To be successful in the field of accounting, you must not only have a full understanding of accounting principles and the skills to put them into practice. You also must be an expert in the sub-disciplines within accounting.
That's why our program is focused on preparing you for a career that requires significant exposure to — and a firm grasp of — these sub-disciplines:
Artificial Intelligence(AI)/Analytics concentration (STEM-certified)
Develop a competency for data analysis and the tools used in auditing, predictive modeling, forensic accounting, and business operations analytics, equipping you with the skills need to succeed in a cutting-edge field in the modern American marketplace.
Corporate concentration
Prepare to refine your accounting skills for a career in either a publicly held or private company.
Learn about financial, managerial, taxation, and international accounting and taxation standards and procedures and how to apply them to various entities.
Forensic concentration
Demand for positions in forensic accounting has risen due to the increase in regulations in the wake of the 2008 financial crisis. You will learn about investigative accounting, valuation theory and practice, fraud examination, and more.
Taxation concentration
The taxation concentration will enable you to advise clients regarding the tax law. This track concentrates on federal income taxation as it relates to corporations, partnerships, and limited liability companies.
Job Outlook
A Masters in Accounting opens the doors to the top-level jobs in the accounting profession, including Certified Public Accountant. The Bureau of Labor Statistics states that the employment of accountants is expected to grow 11% through 2024, which is faster than the average for all occupations. The BLS reports that the top 10% of those in the accounting profession earned around $116,000.
CPA Credential
For accounting and non-accounting undergraduates and international students, our M.S. in Accounting program meets the requirements to sit for the CPA exam and qualify for CPA licensing.
Become a valuable asset in decision-making
The in-depth understanding you will gain will equip you with the knowledge and ability to understand the role of accounting information in the decision-making process. When you are able to make that kind of contribution to your employer, you become a highly valuable asset. The program further strengthens your abilities in the arena of decision-making by stressing effective communication, collaboration skills, and ethical-reasoning ability.
Curriculum
At least 30 graduate credits are required for completion.
Prerequisite coursework includes: ACCT 6620, ACCT 6621
Courses are offered in multiple formats including on-campus, hybrid, and online.
All on-campus sessions are held at the Orange Campus in the evening from 6–9 p.m.
Required Courses
ACCT 6620 Financial Accounting for Managers (waivable)
ACCT 6621 Managerial Accounting (waivable)
ACCT 6630 Current Topics in Financial Accounting
ACCT 6631 Advanced Financial Accounting
ACCT 6650 Advanced Accounting Theory
ACCT 6652 Auditing and Assurance Services Seminar
ACCT 6654 Financial Statements: Reporting and Analysis
ACCT 6695 Independent Study I
AI/Analytics Concentration
BANL 6100 Business Analytics
BANL 6310 Data Visualization and Communication
BANL 6320 Supervised Machine Learning
BANL 6420 Unsupervised Machine Learning
BANL 6430 Database Management for Business Analytics
Corporate Accounting Concentration
ACCT 6636 Analysis of Federal Income Taxation II
ACCT 6637 International Accounting and Taxation
ACCT 6641 Accounting Information Systems
ACCT 6661 Managerial Accounting Seminar
Forensic Accounting Concentration
ACCT 6655 Forensic and Investigative Accounting
ACCT 6656 Valuation Theory and Practice in Forensic Accounting
ACCT 6662 Fraud Examination
Plus one of the following:
LSTD 6640 Litigation and Ethics for Forensic Accounting
LSTD 6642 Legal Issues in Litigation Support and Forensic Accounting
LSTD 6643 Fraud Schemes and the Law
Taxation Concentration
ACCT 6601 Fundamentals of Federal Income Taxation
ACCT 6602 Taxation of Property Transactions
ACCT 6604 Taxation of Corporations and Shareholders
ACCT 6605 Partnership and Limited Liability Company Income Taxation
Course Length
15-week (full semester term) format
6.5-week (summer term) format
Time to Completion
12 months (3 semesters), 18 months (4 semesters), or 24 months (6 semesters)
The average time to degree completion is 12 months.
Scholarships
We offer two types of scholarships/assistantship to our international master's students.
Dean's scholarship provides up to 50% tuition assistance during their enrollment.
Provost Assistantship offers 75% tuition assistance and the opportunity to work for an academic department up to 20 hours per week during their enrollment.
Last updated Apr 2020
About the School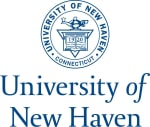 Founded on the Yale campus in 1920, the University of New Haven is a private, coeducational university situated on the coast of southern New England. It's a diverse and vibrant community of 7,000 stud ... Read More
Founded on the Yale campus in 1920, the University of New Haven is a private, coeducational university situated on the coast of southern New England. It's a diverse and vibrant community of 7,000 students, with campuses across the country and around the world.
Read less
Accreditations