Program Description
Understanding a vital business process
The Master's program in Accounting and Control deals with all aspects of generating, reporting and using financial data in organizations. The subjects covered include the internal use of financial information, financial planning, financial operations management, preparing published financial statements and financial auditing, as well as the general context of corporate governance of which accounting is a crucial component.
The Master's program at VU University Amsterdam will deepen your academic knowledge of the practice of accounting and control, and introduce you to the latest rules and regulations in the field, with subjects including Management Control, Management Accounting, Financial Reporting, Auditing and Corporate Law.
Specializations
The Master's program in Accounting and Control provides you with a clear overview of current developments in both theory and practice. The program will give you a solid basis for further specialization in a wide range of careers. You can choose your own electives and the topic for your thesis. This means that you can give an individual flavour to your studies according to your own interests:
Controlling: Remaining in control of operational and financial processes is one of the major challenges facing the management of all eterprises. In large corporations, the control function is now a vital part of the organization, and the chief financial officer is frequently a key member of the management team. If you are interested in pursuing a career in this area, either in the private or public sector, you will find the core courses in management accounting and corporate governance of interest. In addition, you can choose electives relating to corporate finance and management control.
Accountancy:In a globalizing economy, companies are under increasing pressure to provide high-quality public accountability in the form of reliable and transparent financial information. In response, the accountancy profession has developed into one of the major and most internationalized professional service industries. The legal audit of published financial statements remains the core of the auditor's work, and it is also central to the curriculum of the Master's program. If you are thinking about taking this specialization, then you will appreciate the thorough grounding in International Financial Reporting Standards, which is a standard course in this program. Additional electives will help you to deepen your understanding of the economics of accounting and auditing, and you can also gain exposure to professional standards and practices in auditing.
Why VU University Amsterdam?
Rooted in research
VU University Amsterdamis actively involved in research in the area of Accounting, Control and Auditing via ARCA, the Amsterdam Research Centre in Accounting. Almost all of the department's teaching staff are connected with ARCA and are therefore closely involved in the Center's specialized research.

Seamless postgraduate transition
VU University Amsterdam offers a range of renowned postgraduate programs which follow on seamlessly from the Master's program in Accounting and Control. These programs lead to qualisications such as Certified Controller, Registered Accountant (Netherlands), EDP Auditor, Financial Analyst, Management Consultant, Change Manager or Controller in the non-profit and government sector. The program's optional component gives you plenty of scope to acquire a broad perspective on areas relating to your chosen field.

Unique combination
The part-time Master's is a combined program for higher vocational graduates with an economic background. If you hold one of these qualifications, you will be able to obtain both the Master of Science (MSc) title and qualify as a registered accountant in the Netherlands.
Career prospects
Once you have successfully completed the Master's program in Accounting and Control, you will possess solid knowledge of the production chain within the financial and administrative operations of major organizations. You will have mastered the various aspects of these processes, from the initial recording of transactions through internal reporting and its implications for decision-making, to external presentation and the auditing of reported figures.

The direction you decide to take will depend partly on your specialization. Management Control and Accounting trains you to become a financial manager and controller. The specialization in Financial Accounting and Auditing will allow you to embark on a career as an internal or public auditor. The Information Management specialization will prepare you for a career in the field of management accountancy and consultancy, with an emphasis on aspects related to designing, running and securing information systems.
Admission requirements and application
You can gain direct access to the Master's program in Accounting & Control with a university Bachelor's degree in Economics, Business Administration or Econometrics.Substantively, entry-level knowledge is expected to be equivalent to a thorough familiarity with the following literature:
| | |
| --- | --- |
| Financial Accounting | Elliott&Elliott, Financial Accounting, Reporting and Analysis (International edition, Prentice Hall) |
| Management Accounting | Horngren, Foster & Datar, Cost Accounting: A Managerial Emphasis (Prentice Hall) |
| Quantitative methods | Berenson, Levine & Krehbiel, Basic Business Statistics, Concepts and Applications (Prentice Hall) |
| Financial Statement Analysis | Palepu, Bernard & Healy, Business Analysis and Valuation (either US GAAP or IFRS edition) |
Last updated Jan 2018
About the School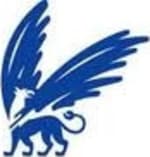 VU University Amsterdam is a state-funded university with about 25,000 students and 2,000 academic staff. With more than 50 Bachelor's degree programmes, one of which is taught in English, and almost ... Read More
VU University Amsterdam is a state-funded university with about 25,000 students and 2,000 academic staff. With more than 50 Bachelor's degree programmes, one of which is taught in English, and almost 100 Master's degree programmes, of which over 70 are taught in English, VU University Amsterdam offers a wide choice of study options. The programmes are of a high quality, the atmosphere is very conducive to study and the teaching staff are easily accessible. The VU provides an inspirational educational setting in which students from the Netherlands and abroad can develop their potential to the full. The Faculty of Economics and Business Administration seeks to combine quality education with excellent research. The Faculty is the largest faculty of VU University Amsterdam. FEWEB accommodates approximately 4000 students, 1450 postgraduate students and 460 employees. The scientific staff consists of professors, lecturers, researchers and PhD's, and is connected to the various departments. The supporting staff is accommodated at the Faculty Office. The Faculty Board leads the faculty. Reputation and ranking The Netherlands does not have a ranking system for universities, unlike many other countries. According to the Times Higher Education World University Rankings 2011-2012, the Netherlands is the third "knowledge country" in the world, with 4 and 12 Dutch universities in the top 100 and top 200 respectively. A range of studies has shown VU University Amsterdam to be one of the best universities in the country. At VU Amsterdam University, education and research are closely intertwined. High-quality teaching and cutting-edge research have given the university a great deal of recognition, enabling it to attract prominent lecturers from within the Netherlands and abroad. Researchers at VU University Amsterdam such as biopsychologist Dorret Boomsma, cancer expert Bob Pinedo and economist Peter Nijkamp have obtained prestigious prizes and subsidy incentives for their groundbreaking work. Amsterdam Amsterdam has the largest concentration of students and youth in the Netherlands. Studying or working at VU University Amsterdam offers the opportunity to explore the various cultural, sports and social activities of this city. The total number of inhabitants is about 750.000 and the city has a great deal to offer: a variety of residential areas, international schools, international social clubs, culture, (water)sports, golf courses and many other recreational facilities. Amsterdam is also one of Europe's leading financial centres, a city where almost everybody speaks English and the quality of life ranks among the best. It's no wonder more than 1,800 foreign companies have already chosen Amsterdam as their European base. The south part of Amsterdam, nearby the motorway A10 where VU University Amsterdam is located, called the 'Zuidas', will be the main business centre of Amsterdam in the nearby future. The headquarters of important Dutch companies like ABN AMRO, ING and the World Trade Centre is already situated there. For visitors, students and expatriates alike, it is easy to feel at home in a city with these proportions and so well geared to meeting the needs of its many foreign residents. 'Amsterdammers' are friendly, tolerant and at ease with other cultures and languages. As you will understand, this environment is a perfect base for an international Economic and Business Administration Faculty.
Read less