Read more about this program on the school's website
Program Description
The MSc Urban Planning programme provides you with an international grounding in urban planning centred on the theme of urban regeneration.
China is experiencing unprecedented urbanisation in terms of the speed and nature of growth. One of the key issues for future practitioners will be how to deal with the challenge of reusing, transforming and regenerating the existing urban fabrics of China's megacities in order to achieve a more sustainable model of urbanisation.
The programme suits students from a range of different backgrounds and it is not limited to those with an urban planning undergraduate degree. Through the programme, you will gain the interdisciplinary knowledge and skills required to become an urban planner, capable of tackling urban regeneration challenges in diverse contexts, and of providing a vision for future cities.
Why Should I Study Urban Planning at XJLTU?
Gain a multidisciplinary perspective on urban regeneration, learning from academics from a range of disciplines (including urban planning and design, project management, policy design and geography) in a research-led teaching environment;
Benefit from the University's strategic location of Suzhou, which blends history and modernity, making it an ideal place to explore Chinese contemporary cities and planning practices;
Earn a University of Liverpool degree that is recognised by the Chinese Ministry of Education and worldwide.
Knowledge and skills
By the time you graduate from the MSc Urban Planning, you will have:
knowledge of the key theories and techniques that allow you to approach urban planning in a critical, communicative, collective and people-oriented way;
a comprehensive understanding of contemporary urban problems and possible planning responses;
the professional competency necessary for effective work in the urban planning profession.
"Studying here enables us to think and act globally in both academic work and daily life, which is the foundation for becoming global citizens."

Gao Du
Student, MSc Urban Planning, China
Modules
Compulsory modules
Additional learning activities
The completion of additional learning activities is required to complete your master's degree. Normally, required ALA hours will be distributed evenly across each semester, amounting to 200 hours per semester.
Careers
Graduates from this programme are well prepared for careers in a range of areas including urban planning, policy development, urban design, and property development. Graduates may also find employment with community groups as an advocate to give them a voice in built environment decision-making processes, or with the local and central government, and non-governmental organisations both national and international.
Fees
RMB 90,000 for the entire 18-month full-time programme.
Alumni discount
If you are a graduate of XJTLU, the University of Liverpool or Xi'an Jiaotong University, you will automatically receive a discount of 20 per cent of the tuition fee.
Payment options
Masters students have the option to pay tuition fees in instalments each semester. You can also choose to pay the fees upfront at the time of registration, in this case, a discount of five per cent of the total fees will be offered.
You will be asked to indicate how you would like to pay the fees when you confirm your acceptance of the unconditional offer.
Scholarships
XJTLU offers a generous scholarship of up to 50 per cent of the total tuition fee for all full-time masters programmes based on academic merit. Should you wish to apply for XJTLU master scholarship, please submit a scholarship application letter in your application stating the reasons why you should be considered.
Entry Requirements
Minimum Entry Requirements
UK
Upper second class (2:1) honours
China
211 Project; Top 100 of 2019 Shanghai Ranking--75 per cent or above
Non 211 project; Non-Top 100 of 2019 Shanghai ranking – 80- 85% per cent or above, depending on your Undergraduate institution
Note: Shanghai Ranking of The Best Chinese Universities is subject to annual update http://www.zuihaodaxue.com/zuihaodaxuepaiming2019.html
Chinese applicants are not required to take the MoE postgraduate entrance exam.
North America
3.0 Cumulative GPA (out of 4) or 3.2 Cumulative GPA in the final two years of your undergraduate programme.
Other Regions
Equivalent academic qualifications.
Academic Background
An undergraduate degree (UK 2:1 or equivalent) in a relevant field, such as urban planning and design, architecture, geography, economics, management, environmental science, social or public policy.
English Language Requirements
If English is not your native language or if you have not studied in English at degree level, you will need to provide evidence of your English proficiency. You should normally possess one of the following qualifications:
IELTS: 6.5 (minimum of 5.5 in all sections)
TOEFL iBT: 90 (minimum of 21 in any skill)
If you miss the English language requirements by 0.5 – 1.0 of an overall IELTS band but meet the language requirements for the Pre-sessional English (PSE) courses (including minimum component scores or equivalents), you may be accepted onto the PSE course subject to Programme Director's approval. Upon successful enrolment on the PSE course, you will be able to change your XJTLU Master's offer letter to 'Unconditional' for English level.
If you are a conditional offer holder, you can also send an email to pgadmissions@xjtlu.edu.cn to apply to take the onsite Password English language test provided by XJTLU in lieu of an IELTS/TOEFL or its equivalent.
Please note that the Password Test is only available to students who have been issued a conditional offer to study at XJTLU. The University provides one Password Test opportunity for each conditional offer holder. Based on the score, students may be admitted or may be required to take and successfully complete the five- or eight-week intensive English presessional course.
Additionally, students who are admitted onto a Master's programme by taking the Pre-sessional English (PSE) Course are required to complete English language modules listed on the Programme Specification on a pass/fail basis as part of their Additional Learning Activity plan during their studies at XJTLU.
"This programme will provide you with not only subject-based knowledge and skills, but also adaptive learning capabilities, collaborative decision-making competency, action-oriented critical and systemic thinking, the ability to handle uncertainty and other attributes that a future planner needs to manage."

Bing Chen
Programme Director
How To Apply
Applications should be submitted via our online application system:
Click/tap the apply link
Create an account or log in to your existing account
Complete your application
Once your application account is successfully created, enter all the information required in the application form carefully and make sure the information you provide is correct, complete and up to date. Upload the required documents to the corresponding fields.
You may log-in to view your application form at any time. If you need to provide any additional supporting documents after you submit the application online, please send the documents to pgadmissions@xjtlu.edu.cn(with your application ID, name, and applied programme name).
For further details of how to successfully apply to study at XJTLU, please visit the how to apply page.
Last updated Apr 2020
About the School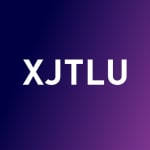 Xi'an Jiaotong-Liverpool University (XJTLU) is an international joint venture university founded by Xi'an Jiaotong University in China and the University of Liverpool in the United Kingdom in 2006. ... Read More
Xi'an Jiaotong-Liverpool University (XJTLU) is an international joint venture university founded by Xi'an Jiaotong University in China and the University of Liverpool in the United Kingdom in 2006.
Read less