Program Description
Introduction to the Programme
Today's customers are more knowledgeable than ever before, demanding a wider variety and better quality in products and services. Organisations are looking to marketing strategists to ensure they understand the needs of their customers, how to evolve and grow their customer base and provide the drive towards innovation that will secure them a place in new and emerging markets.
The programme brings to life the global focus on marketing as a strategic managerial function that drives organisation-wide initiatives in delivering customer value. Developed through consultations with industry experts, scholars and students, the programme is built around three key areas of strategic marketing:
Strategic Analysis: the ability to understand an organisation's environmental and competitive landscape and apply critical and analytical thinking thereof;
Strategic Marketing and Leadership: the ability to bring vision, understand marketing strategy, lead teams and measure marketing performance in a highly global marketplace;
Implementation: the ability to respond strategically to the changing needs of consumers through the development of a range of traditional and digital, customer-centred strategies.
Why Study MSc Strategic Marketing?
The MSc Strategic Marketing programme aims to prepare you for successful employment by encouraging the development of a range of knowledge and skills that will enable you to work effectively, both collaboratively and individually. It is designed to develop your understanding of Strategic Marketing and its integration into an organisation's overall corporate strategy.
Course Highlights:
Gain practice skills and in-depth knowledge in the three core subject areas of Strategic Marketing and Leadership, Strategic Analysis and Implementation.
Students can tailor the programme to their own interests and career aspirations through the selection of optional modules.
A range of co-curricular activities, guest lectures from industry professionals and a residential programme all enhance the in-class learning.
The course is delivered by prominent research and practice-oriented academics.
The Chartered Institute of Marketing (CIM) Recognition
The Chartered Institute of Marketing (CIM) is the leading professional body for marketers worldwide and exists to develop the marketing profession, maintain professional standards and improve the skills of marketing practitioners. Middlesex University has joined forces with CIM to give our students the opportunity to gain CIM professional qualifications through their Graduate Gateway programme. CIM qualifications are highly sought after by employers, and Graduate Gateway alongside our own degrees, ensures we are equipping our students with the best opportunities for a successful marketing career.
Programme Content
This programme will consist of two core, four optional modules and a dissertation. Two core taught modules will be worth 30 credits each and will be taught over the full academic year while the other optional modules will be worth 15 credits and taught over a term, with the final dissertation carrying 60 credits. Taught modules will contain a mix of assessment components, both summative and formative. These might include in-class tests, computer-based assignments, essays, case studies, group presentations and assignments and final examinations.
The course starts by embedding the fundamentals of the subject through core modules covering key areas such as brand management, leadership from a marketing perspective and planning for a global market place and from here students will then select four optional modules to study.
Marketing Strategy, Leadership and Planning (30 Credits) - Compulsory
Strategic Brand Management (30 Credits) - Compulsory
Research Methods and Dissertation (60 Credits) - Compulsory
Brand Analytics, Methods and Strategies (15 Credits) - Optional
Digital Marketing (15 Credits) - Optional
Innovation-Driven Marketing (15 Credits) - Optional
Product Management Strategies (15 Credits) - Optional
Consumer Psychology (15 Credits) - Optional
Strategic Marketing Communications (15 Credits) - Optional
Customer Analysis and Relationship Marketing (15 Credits) - Optional
Multichannel Marketing Management (15 Credits) - Optional
Experiential Marketing and Events (15 Credits) - Optional
Teaching
The programme can be studied full time (over one year) or part-time (over two years). The university academic calendar consists of two (2) terms a year. Successful students will progress to the Dissertation after they finish their taught modules. This will be particularly attractive to international students seeking to understand Strategic Marketing in practice, in the UAE or within the region. The programme will develop your employability, practice and professional competencies and embed the theory in practice.
You will gain knowledge and understanding through attendance, participation and engagement with lectures, seminars, independent study, group debate and discussion, and producing theoretical and practical work in response to the assignments' requirements.
You will also be exposed to guest presentations by industry practitioners in the fields of brand management. Such presentations will build on topics discussed in class and will improve understanding of topics/issues required for summative assessment.
You will also participate in an "off-site trip" where you will have the opportunity to receive presentations from marketing experts.
Entry Requirements
Academic Requirements
Applicants should normally have:
A second class honours degree or above in any discipline awarded by a UK University or a recognised overseas institution, or
An equivalent qualification accepted by the University, or
A professional qualification deemed to be of an equivalent standard.
Those without formal qualifications are welcome to apply and may be required to come in for an interview. Additionally, these applicants will need to provide evidence of a minimum of three years of middle to senior management relevant experience.
English Language Requirements (Postgraduate)
All programmes at Middlesex University Dubai are taught in English and applicants with previous education outside of English-speaking countries (such as the UK, the United States, Canada, England, Ireland, Australia, New Zealand), must demonstrate English language proficiency as follows:
IELTS Academic: 6.5 (minimum 6.0 in each band)
TOEFL Internet-based: 87 (21 in listening & writing, 22 in speaking and 23 in reading)
PearsonPTE Academic: 58
PearsonPTE General: Level 4
Future Careers and Employability
The programme is designed to equip students with the skills and knowledge to pursue successful careers in marketing roles across a wide range of different industry sectors and types of organisation. This MSc is for those who wish to develop their skills and acquire knowledge to build or further their career in private, public or charitable organisations.
Graduates will be equipped to pursue a career in a range of marketing positions such as that of Marketing Consultant, Marketing Executive, Marketing Analyst, Researcher and Brand Executive. For those students intending to further their education, the MSc in Strategic Marketing will equip them with a range of skills required for Doctoral-level study.
Last updated Mar 2020
About the School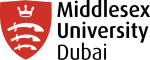 Middlesex University is a dynamic university with a reputation for innovation and excellence in teaching and research. Middlesex University Dubai is the first overseas campus of the internationally re ... Read More
Middlesex University is a dynamic university with a reputation for innovation and excellence in teaching and research. Middlesex University Dubai is the first overseas campus of the internationally renowned Middlesex University in London. The campus, which opened in January 2005, has over 3,000 students from over 100 nationalities and offers undergraduate and postgraduate programmes in a wide variety of subject areas. We are a truly global university committed to meeting the needs and ambitions of a culturally and internationally diverse range of students, by providing challenging academic programmes underpinned by innovative research, scholarship and professional practice. We prepare our students to be professional, skilled individuals fitted for the modern world, committed to lifelong learning and able to contribute to the communities in which they live and work.
Read less