MSc Sports and Exercise Therapy
Home ›
MSc ›
MSc Sports and Exercise Therapy
Program Description
Course Details
Practicing in the dynamic field of specialist sports care, you could find yourself working with elite athletes or running your own sports therapy business.
You will study the theories which underpin the practical application of sports therapy. You will have access to the University's specialist resources and be able to draw on the considerable expertise of our sport and health academics to further hone your knowledge.
You will have the opportunity to apply your learning and sharpen your practical skills on several placements. You could refine your expertise in the assessment, treatment, and management of injuries working in a private practice, with the University's sports teams or with elite-level athletes and professional sports clubs.
Accredited by the Society of Sports Therapists, upon completion of this course you will be able to apply for membership (insured) status of the society.
University Sport
At our University, we're passionate about sport. There's a huge range of sports and activities for you to get involved in, including more than 40 sports clubs. If you'd like to find out more about what we have to offer - including our Carnegie Sports Scholarship Scheme - take a look at our University Sport website.
Research Excellence Framework 2014
Research Excellence Framework 2014: 59% of our research submitted was assessed as world-leading or internationally excellent.
Course Benefits
Our course team includes tutors who engage with elite Olympic and professional athletes, international sports teams as well as local and University teams. Plus, you'll have the opportunity to work across the expertise of two of our University's faculties and maximize the specialist facilities available for both therapy and sport. You can study flexibly over one or two years, and our placement opportunities offer a wide variety of different experiences, with links to one national professional sports teams, as well as volunteering opportunities.
Entry Requirements
Applicants should either have at least a second class honours degree in the cognate subjects of Physiotherapy, Sports Science, Sport and Exercise Science or Sports Therapy, at least a second class honours degree in a non-cognate subject supported by evidence of an aptitude for the subject applied for, or have equivalent experience or training, normally from within the work environment.
All applications should be supported by a reference, either academic or professional.
All applicants should satisfy our University English language requirements.
MATURE APPLICANTS
Our University welcomes applications from mature applicants who demonstrate academic potential. We usually require some evidence of recent academic study, for example, completion of an access course, however recent relevant work experience may also be considered. Please note that for some of our professional courses all applicants will need to meet the specified entry criteria and in these cases work experience cannot be considered in lieu.
If you wish to apply through this route you should refer to our University Recognition of Prior Learning policy.
Please note that all applicants to our University are required to meet our standard English language requirement of GCSE grade C or equivalent, variations to this will be listed on the individual course entry requirements.
VERIFY YOUR QUALIFICATIONS
If you are an international student, we can help you to compare and verify your qualifications. Please contact our International Office on +44 (0)113 812 1111 09.00 to 17.00 Mon-Thurs / 09.00 to 16.30 Fri GMT or email internationaloffice@leedsbeckett.ac.uk.
NEED TO IMPROVE YOUR ENGLISH LANGUAGE SKILLS?
Don't worry if you don't have the level of English required for your chosen course. We offer a wide range of courses which have been designed to help you to improve your qualifications and English language ability, most of which are accredited by the British Council.
Job Prospects
You could work as a sports therapist for professional sports teams, in clinics, in fitness clubs or for education providers such as colleges and universities delivering related disciplines. Alternatively, you could choose to work as a self-employed sports therapist working across the sports and leisure industry.
Sports Therapist
Sports Coach
Lecturer
Trainer
Careers Advice
Our dedicated Jobs and Careers team offers expert advice and a host of resources to help you choose and gain employment. Whether you're in your first or final year, you can speak to members of staff from our Careers Office who can offer you advice from writing a CV to searching for jobs.
Teaching and Learning
Option modules
Clinical Decision Making in Sport
Anatomical, Assessment & Examination
Placements within Sports & Exercise Therapy Contexts
Skills & Practice for Sports & Exercise Therapy
Sports Injury Management & Rehabilitation
Sports Trauma Management
Research in Practice (Dissertation)
Physiology of Sports Performance
Neuromuscular Biomechanics
Clinical Exercise Testing & Prescription
Fees & Funding
UK & EU 2018/19
The tuition fee for the year for students entering in 2018/19 is £7700. The amount you will pay may increase each year to take into account the effects of inflation.
International 2018/19
The tuition fee for the year for students entering in 2018/19 is £12500. The amount you will pay is fixed at this level for each year of your course.
Facilities
Clinical Skills Suite
The £1 million suite has been designed to meet the learning needs of a range of health professionals, with specialist equipment in purpose-built rooms enabling a variety of sessions to be carried out in a suitable and safe environment.
Gym and sports facilities
Keeping fit is easy at Leeds Beckett. Our excellent sports facilities and fitness classes are open to everyone to help you keep fit and have fun.
Sports Facilities
"I've been coming here to train since 2004 and the facilities are great." - Jessica Ennis, Olympic Gold Medallist
Rehabilitation Science Labs
Our state of the art facilities allow for the practical application of anatomy, mobilization, electrotherapy, massage, heat therapy, cardiovascular and respiratory testing, physiology, anthropometry, rehabilitation and first aid.
Last updated Aug 2018
About the School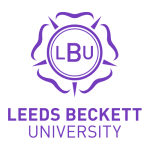 Studying at Leeds Beckett University you will be in the centre of an exhilarating community and be part of a social and economic environment that is shaping the city of Leeds for the future.
Studying at Leeds Beckett University you will be in the centre of an exhilarating community and be part of a social and economic environment that is shaping the city of Leeds for the future.
Read less