Program Description
Course details
Drawing on academic and industry expertise from around the world, this course is designed to meet the requirements of professionals and organisations involved in the bidding process and delivery of sporting events of all sizes - from the Olympic Games to the Leeds Half Marathon.
You will address the challenges facing sports events managers, including the increasing pressure to meet the demands of global governing bodies and how to manage a volunteer workforce, secure appropriate sponsorship packages, reduce risk and ensure the health, safety and security of every stakeholder.
By developing the specialist knowledge and skills required, you will be able to strategically plan and manage sporting events to the satisfaction of regional, national and international stakeholders.
The University has been given a five-star rating for our academic work in Hospitality & Leisure Management by QS, the international higher education benchmarking agency.
Course Benefits
The UK Centre for Events Management is the world's leading provider of events education, consultancy and research. Our specialist team draws together academics and events professionals who have designed and developed cutting-edge courses that are informed by industry and research.
Our staff are engaged in research and consultancy work, publishing their findings in textbooks and journals of international standing.
UKCEM is recognised as a Centre of Excellence for Events Management by the National Skills Academy for Sport and Active Leisure. Our courses are accredited by the Institute of Hospitality and are recognised by the National Outdoor Events Associated, the British Hospitality Association and by EUROCHRIE.
Entry requirements
Applicants should either have at least a second class honours degree or have equivalent experience or training, normally from within the work environment. All applications should be supported by a reference, either academic or professional; a template can be accessed at this link. All applicants should satisfy our University English language requirements, please access further details at this link
English Language Requirement: IELTS 6.0 with no skills below 6.0, or an equivalent qualification. The University provides excellent support for any applicant who may be required to undertake additional English language courses.
MATURE APPLICANTS
Our University welcomes applications from mature applicants who demonstrate academic potential. We usually require some evidence of recent academic study, for example, completion of an access course, however recent relevant work experience may also be considered. Please note that for some of our professional courses all applicants will need to meet the specified entry criteria and in these cases work experience cannot be considered in lieu.
If you wish to apply through this route you should refer to our University Recognition of Prior Learning policy.
Please note that all applicants to our University are required to meet our standard English language requirement of GCSE grade C or equivalent, variations to this will be listed on the individual course entry requirements.
Job Prospects
By enhancing your knowledge and practical expertise in sports events management, you will be equipped with the skills to plan and manage complex landmark events while also understanding the core operational activities of sports venues. Your specialist expertise will leave you well placed to seek senior positions with organisations involved in the planning and hosting of high-profile events.
Sport Events Manager
Project Manager
Venue Manager
Sport and Events Ticketing Manager
Careers Advice
Our dedicated Jobs and Careers team offers expert advice and a host of resources to help you choose and gain employment. Whether you're in your first or final year, you can speak to members of staff from our Careers Office who can offer you advice from writing a CV to searching for jobs.
Fees & funding
UK & EU
The tuition fee for the year for students is £5950. The amount you will pay may increase each year to take into account the effects of inflation.
International
The tuition fee for the year for students is £11500. The amount you will pay is fixed at this level for each year of your course.
Facilities
Library
Our Library is open 24 hours a day, seven days a week, every day of the year, providing you with access to specialist books and journals, learning spaces, computers, multimedia facilities and media equipment hire. Tens of thousands of our Library's digital resources, including ebooks, ejournals and databases, can be accessed online at a time and place to suit you.
Headingley Campus
Our historic Headingley Campus is set in 100 acres of parkland with easy access to Leeds city centre.
Gym and Sports Facilities
Keeping fit is easy at Leeds Beckett - our fitness suites are easy to get to, kitted out with all the latest technology and available to all sports members.
Last updated Jan 2020
About the School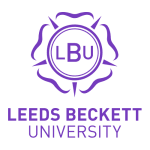 Studying at Leeds Beckett University you will be in the centre of an exhilarating community and be part of a social and economic environment that is shaping the city of Leeds for the future.
Studying at Leeds Beckett University you will be in the centre of an exhilarating community and be part of a social and economic environment that is shaping the city of Leeds for the future.
Read less