Read more about this program on the school's website
Program Description
Programme overview
This programme covers all areas of speech and language processing, from phonetics, speech synthesis and speech recognition, to natural language understanding and machine translation
The flexible nature of the programme allows students to take courses ranging across other areas of linguistics, informatics, cognitive science and psychology.
The programme is co-taught by faculty from Linguistics and Informatics, both of which are the best in the UK and world leading in their fields. This programme draws on the combined expertise of these subject areas to deliver a broad range of courses, all informed by current research being conducted at Edinburgh.
On the programme, you will feel connected to these active research programmes and will be taught by leading researchers in their respective fields. The dissertation project provides an opportunity for you to directly connect with active research projects.
Why study Speech & Language Processing at Edinburgh?
We're ranked in the world's top 5 universities for linguistics (QS World University Rankings by subject 2019).
You will be part of a learning community which includes one of the largest concentration of language scientists in the UK
You will be taught by world-class experts in Linguistics, Informatics, Psychology and other related subject areas at the University
Programme structure and assessment
This programme comprises two semesters of taught compulsory and optional courses, followed by a dissertation
After the two semesters of taught courses, you will conduct an individual piece of research and write a dissertation. The research project is performed under the supervision of an expert member of the teaching or research staff, often assisted by postdoctoral research fellows.
Examples of recent dissertation topics include:
Large Scale Speech Synthesis Evaluation
Digital Microphone Array - Design, Implementation and Speech Recognition Experiments
Further Investigation of MDS as a Tool for Evaluation of Speech Quality of Synthesized Speech
Dae ye ken me? Speech synthesis in the Gorbals region of Glasgow
Exploiting linguistically-enriched models of phrase-based statistical machine translation
Knowledge-lean approaches to metonymy
Automatic speech recognition for disordered speech
Learning outcomes and careers
Many of our students have gone on to work in academia and industry
Within academia
Around half of the students who graduate from this programme go on to study for a PhD, which will typically lead to either an academic position or to a research position in the industry.
The MSc/Dip in Speech and Language Processing is excellent preparation for a PhD. Many students are unsure about whether they wish to do a PhD, and this programme is an excellent way to help you make that decision.
Recent graduates from the programme have gone on to study for their PhD at:
Fudan University
KU Leuven
MIT
NTNU
Northwestern University
Ohio State University
Radboud Universiteit Nijmegen
Technische Universität München
University of Cambridge
University of Edinburgh
University of Leipzig
University of Manchester
University of Padua
University of Sheffield
Université Toulouse II-Le Mirail
Adama Mickiewicza w Poznaniu
Former students have research or faculty positions at universities including:
Free University of Bozen-Bolzano
KU Leuven
Karlsruhe Institute of Technology
Macquarie University
Northeastern University
Pennsylvania State University
RIKEN Brain Science Institute
Simon Fraser University
Stanford University
University of British Columbia
University of Calgary
University of Edinburgh
University of Leeds
University of Manchester
University of Sheffield
University of Wellington, New Zealand
Vrije Universiteit Brussel
Within industry
Graduates from this programme have found excellent positions in the industry directly after graduation, or after completing a PhD.
Recent graduates have gone on to work in the industry for:
Amazon
Appen
Apple
British Telecom
ClearForest (Thomson Reuters)
Cmed Technology
Comtext Systems Inc.
ConsultancyHuis
DaimlerChrysler
EF Education First
Eckoh Technologies
Ericsson
Euroling
Ginger Software
Google
Gracenote
Health Service Executive, Ireland
IBM
Jibo
LIU
Linguaemundi
Loquendo
Microsoft
Microsoft Research Asia
Nuance
Phonetic Arts
Rhetorical Systems
Sensory Inc.
SIG
Skyscanner
Symantec
Trafsys
VICO Research & Consulting
Several have started up companies, some directly after the MSc, including:
LEXILAB
Nested
Openhearted
Alivox
Last updated Nov 2019
About the School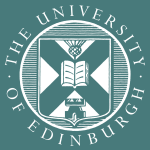 The School comprises Philosophy, Psychology and Language Sciences (Linguistics and English Language). The school aims to maintain its internationally-renowned reputation for research and to use this a ... Read More
The School comprises Philosophy, Psychology and Language Sciences (Linguistics and English Language). The school aims to maintain its internationally-renowned reputation for research and to use this as a solid foundation for teaching.
Read less