Read more about this program on the school's website
Program Description
Why choose this course
The night sky presents us with the idea of infinity, and advances in space engineering lead the way in giving us the opportunity to go further and explore more than ever before.
At Surrey, we pioneered sophisticated 'micro-satellites' in the 1980s. Since then, we've maintained a programme of building entire satellites, performing mission planning, working with international launch agencies and providing in-orbit operations, keeping us at the forefront of the space revolution.
Our strategic partnership agreements with Surrey Satellite Technology Ltd and Airbus ensure that we continue to be part of the lifeblood in the UK's industrial space sector.
What you will study
Our MSc in Space Engineering is designed to give you the specialist multidisciplinary knowledge and skills required for a career working with space technologies. You will have access to all aspects of the design and delivery of spacecraft and payloads.
We are the only UK academic institution that develops and executes complete space missions – from initial concept to hardware design, manufacturing, testing and to in-orbit operations (controlled by our own spacecraft mission operation ground station at Surrey Space Centre). Because of this, you will have the chance to gain your own first-hand experience of real space missions.
Study and work abroad
There may be opportunities to acquire valuable European experience by working or conducting research abroad during your degree or shortly afterwards. It is possible to do this in the summer period with an Erasmus+ grant working on your dissertation or as a recent graduate. In order to qualify your Erasmus+ traineeship must be a minimum of two months.
Technical characteristics of the pathway
Surrey's MSc Space Engineering course aims to provide a high-level postgraduate qualification relating to the design of space missions using satellites. The study is taken to a high level in both theory and practice, exploring the specialist areas of space physics, mechanics, orbits and space-propulsion systems, as well as the system and electronic design of space vehicles.
This is a multidisciplinary course and projects are often closely associated with ongoing space projects carried out by Surrey Satellite Technology Ltd. This is a large local company that builds satellites commercially and carries out industrially-sponsored research.
Research
At Surrey Space Centre, we carry out applied research most relevant to space engineering, ranging from whole mission developments and execution to scientific investigations into specific technologies that support their deployment in the space industry. Many student projects are conducted in collaboration with industry and focus on real applications, bridging the gap between university education and the end product.
Graduate prospects
As a graduate of this course, you will be in high demand in the UK and European space industries.
Several graduates have been employed in Surrey Satellite Technology Ltd. (founded by Surrey Space Centre) and Airbus. Other employers include the European Space Agency, the Satellite Applications Catapult and QinetiQ
Entry requirements
A minimum of a 2:2 UK honours degree in either Aerospace Engineering, Communication Engineering, Computer Engineering, Electrical Engineering, Electrical and Computer Engineering, Electronic Engineering, Information and Communication Technologies, Mechanical Engineering, Physics or Telecommunication Engineering, or a recognised equivalent international qualification.
We'll also consider relevant work experience if you don't meet these requirements.
Last updated Sep 2020
About the School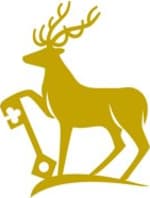 The University of Surrey is a global community of ideas and people, dedicated to life-changing education and research. With a beautiful and vibrant campus, we provide exceptional teaching and practica ... Read More
The University of Surrey is a global community of ideas and people, dedicated to life-changing education and research. With a beautiful and vibrant campus, we provide exceptional teaching and practical learning to inspire and empower our students for personal and professional success. Through our staff and students, Surrey achieves great things.
Read less