Read more about this program on the school's website
Program Description
GCU's MSc Social Business and Microfinance is the first of its kind in the world.
Social business is a cause driven business, which aims to impact on people or the planet, rather than for the accumulation of profits to shareholders or investors. While the benefits of a socially enterprising world are well documented, every social business journey is unique, and the impact of microfinance is still emerging.
Evolving this practice further, the MSc Social Business and Microfinance from Glasgow Caledonian University shares its home with the Yunus Centre for Social Business and Health - GCU's world-leading research centre - and is delivered by the award-winning Glasgow School for Business and Society*.
With an increased thirst for solving the world's social problems, global businesses are looking for the right mix of critical, intellectually curious and entrepreneurial scholars and practitioners who are armed with the knowledge and mindset needed to tackle some of the world's most pressing problems.
*winner of 4 QS Stars for Business
Your career
The MSc Social Business and Microfinance are ideal for anyone working or planning to work in social business, or government employees who want to encourage social business in their communities. It's also highly relevant to NGO leaders who want to better understand the changing landscape of international aid.
What you will study
As a student of the MSc in Social Business and Microfinance, you'll be a part of one of the first global communities of its kind. You will not only analyse the symptoms of our social problems, but also work to uncover sustainable solutions.
The international appeal of this programme ensures knowledge transfer, interactivity and group activities on an international scale and is designed to generate this wide array of knowledge and skills that are translatable into the global workplace.
You will be skilled in effectively communicating issues relating to Social Business and Microfinance by participating in guest lectures from practitioners from Scotland, the rest of the UK and the EU.
Human Rights, Gender and Development
This module critically examines the relationship between climate change, climate justice and human rights. You will be asked to reflect upon the ways in which climate change impacts upon the socially vulnerable and demonstrate a theoretically informed understanding of the complexity surrounding gender and development.
Global Social Entrepreneurship
This module introduces the concepts of social entrepreneurship, social enterprise, and social innovation, with increasing attention being paid to social entrepreneurship as a means to tackle entrenched social problems such as unemployment, social exclusion and poverty. You will be equipped with the knowledge and skills to decide how a business can change the world, and we will prepare you to enter a world where business and society are intertwined.
Microfinance: Theory and Practice
This unique module critically introduces you to the concepts of microfinance and will equip you with an overview as to how global and local circumstances have shaped how microfinance is practiced and understood around the world. You will study the theoretical underpinnings and origins of microcredit, the different types of microcredit methodologies, the organisation and operation of microfinance institutions, and how to create and enable an environment for microfinance to thrive.
Project Management
You will be introduced to the staff and roles involved in projects, as well as the main phases of the project life cycle. The module provides an awareness of the issues involved in project planning and having control in both small and large scale projects. In addition to developing an understanding of the theoretical aspects of project management, you will use the latest project management software to set-up, manage and control projects yourself.
Social Business and the Social Economy
The module will equip you with a general overview as to how global and local circumstances shape social business, and will provide you with the knowledge and skills to determine what factors should be taken into account when developing your own social ventures, or when creating and enabling an environment for social business. Particular attention is paid to how different political, cultural and economic environments favour the evolution of social business; this is studied through real life examples from around the world.
Applied Social Marketing
You will explore the theory and practice of strategic and operational social marketing; this includes planning, effectively implementing and evaluating a social marketing strategy, and analysing campaigns through both traditional and contemporary approaches. You will be trained to effectively understand and evaluate the social marketing environment, both nationally and internationally, and its link to behavioural changes.
Ethics, Governance and Responsible Leadership
By examining the private, public and social enterprise sectors, you will be equipped with a set of analytical tools and concepts to drive responsible decision-making, whilst highlighting the difference between compliance and ethically driven behaviours. You will gain a theoretical and practical understanding of real world issues, from a UK and global perspective, and learn from the PRME related principles and the Common Good attributes which are central to this module.
Applied Professional Practice
Following on from the knowledge you have gained in Ethics, Governance and Responsible Leadership and with a focus on self-reflection, in this module you will develop your professional competence by undertaking a professional engagement activity. The link between these two core modules reinforces the significance of ethical and responsible decision making and leadership within your future career.
Masters Research Project
The final element of the programme is the Masters Research Project which provides you with an opportunity to design and undertake a piece of original research. You will apply methods and theories that are commonly used within the field of Social Business and Microfinance, with the support of internationally published literature demonstrate best practice in this field.
Entry requirements
Typical entry requirements
UK Honours degree 2:2 or equivalent
English language
Academic IELTS score of 6.0 (or equivalent) with no element below 5.5.
Please note: if you are from a majority English speaking country, you may not be required to provide further proof of your English Language proficiency.
Additional information
This programme is particularly suitable for students who have previously studied business at the undergraduate level and wish to develop a deeper understanding of the tools and techniques available to those managing social businesses today. It may also appeal to students who come from a non-business background (particularly economics and social or public policy) but are committed to developing a management or academic career in the fields of social business and microfinance.
Other academic and vocational qualifications
Each application to GCU is considered on an individual basis. If you do not have the typical academic entry qualifications, but can demonstrate relevant work experience and/or credits from recognised professional bodies, you may be eligible to enter this course via the University's Recognition of Prior Learning scheme.
International pathways
If you do not meet the English language requirements, you may be eligible for the English for University Study programme.
All entry requirements listed here should be used as a guide and represent the minimum required to be considered for entry. Applicants who are made a conditional offer of a place may be asked to achieve more than is stated.
Fees and funding
The tuition fees you pay are mostly determined by your fee status. What is my student fee status?
Tuition fees 2018/19
Home: £5500
RUK: £5500
EU: £5500
International: £12600
If you commence your studies in September 2018 or January 2019, these are the annual or module fees that apply to the duration of your course; however, fees are subject to change. For full details on how fees may change read our fees and refund policy.
Additional costs
In addition to course tuition fees, you may encounter additional costs during your time at University.
Scholarships
We provide high-quality education for a fair price; as the University for the Common Good, we are committed to offering accessible higher education for talented students by keeping our tuition fees low and providing a generous scholarship package of over £2.5 million per year.
If you have any questions or enquiries regarding scholarships available for 2018/19, please feel free to contact the student enquiries team.
Chancellor Yunus Scholarship
Full fee scholarships are available for the MSc Social Business and Microfinance. To apply for a Chancellor Yunus Scholarship please write a 500-word statement outlining your interest in social business and microfinance, what you would bring to the programme and how an MSc in Social Business and Microfinance would enable you to drive positive social change in the future.
Last updated Feb 2020
About the School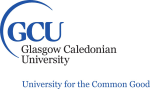 Corporate responsibility and sustainability are fundamental concerns for every organisation. The Glasgow School for Business and Society seeks to address the complex challenges of the global economy, ... Read More
Corporate responsibility and sustainability are fundamental concerns for every organisation. The Glasgow School for Business and Society seeks to address the complex challenges of the global economy, while delivering social benefit to local and global communities.
Read less