Read more about this program on the institution's website
Program Description
Programme overview
This exciting new MSc programme will teach you how to think as a social psychologist, and how to answer questions about social phenomena
The programme will advance your knowledge of the theories, concepts, and research that make up social psychology's distinctive perspective.
You will receive rigorous training in social psychological methods, and in qualitative and quantitative analyses.
You will be provided with training and practice in how to seek and implement research-based answers to questions generated in the field or through the literature.
You will have the opportunity to take part in departmental seminars, reading groups and a discursive data analysis group.
You will study an exciting, unique problem-based approach to providing empirical answers to social psychological questions
You will take part in departmental seminars, reading groups, and a discursive data analysis group.
You will be part of a growing group of friendly, cohesive and enthusiastic social psychologists working within a vibrant department, in a lovely city.
Why study Social Psychology at Edinburgh?
We're ranked in the UK's top 5 universities and in the world's top 30 universities for psychology (QS World University Rankings by subject 2019)
Our research environment is rated as 100% conducive to producing world-leading research, and 81.5% of our research is rated as outstanding in terms of its reach and significance (REF 2014).
Experience advanced, practical training in a range of quantitative and qualitative research skills, while gaining access to excellent research facilities.
Benefit from diverse research expertise, which includes the experience of working in the field, in different cultures, and with mixed methods.
Programme structure and assessment
The 120 credit programme comprises core courses and optional courses
Compulsory courses
The core courses ensure you have a range of research skills in social psychology from the understanding and application of different methods and research tools to the writing of research proposals, and the dissemination of research. The core courses also ensure you have a critical understanding of current debates in the discipline, its epistemological basis, and the conceptual challenge of building a properly social understanding of how individuals think and act in society.
Optional courses
The optional courses allow you to develop your own interests for example, in class and inequalities, relationships, or health. You will have the opportunity to take courses from within the School of Philosophy, Psychology and Language Sciences as well as from schools across the University, such as the School of Social and Political Studies and Health in Social Science.
Dissertation
The major project of the degree is a dissertation (60 credits). This involves conducting a research project on a specific topic in Social Psychology. It is developed over the year in collaboration with your supervisor and becomes the main focus in the latter part of the programme.
Sample structure
On average, full-time students will spend about six hours per week in lectures/seminars, about three hours in tutorials and about three hours in practical classes. The number of contact hours and teaching format will depend to some extent on the option courses chosen.
The remainder of your time will be spent on the independent study. After classes finish in April, you will spend all your time working independently on coursework and on your dissertation.
Assessment
This programme comprises of two semesters of taught compulsory and optional courses followed by a dissertation. Most courses are taught by a combination of lectures, seminars/tutorials and practical sessions.
The content of seminars and tutorials varies but often consists of presentations and discussions based on readings. Practical sessions typically involve learning research skills and are supported by homework tasks and other exercises.
The courses include individual and group work
When you carry out your supervised dissertation research, you will receive guidance from your supervisor through one-to-one meetings, comments on written work and email communication.
The assessments vary and are designed to support different aspects of your learning but will include research reports and proposals, essays, oral and poster presentations, methodological exercises, statistical and qualitative analyses, and an 8,000-10,000 word dissertation.
Learning outcomes and careers
This programme provides you with a range of knowledge and skills to prepare you for a variety of career paths
On successful completion of the programme, you will acquire the ability to think as a social psychologist in seeking understanding of and solutions to practical and theoretical problems. More specifically, you will have gained:
a critical understanding of the challenges of researching individuals embedded in their social worlds;
an understanding of key theories and concepts in social psychology and how to apply them to address specific questions;
the skills to design and carry out rigorous problem-focused research in social psychology;
the ability to evaluate published research in social psychology;
the knowledge to make well-informed contributions to discussions about social issues.
The programme will prepare you for a range of career paths. For example,
a PhD in Social Psychology or in a related field, possibly leading to an academic career
a Professional Doctorate/Masters training programme in Clinical or Health Psychology.
a wide variety of careers where it is valuable to be able to conduct sound social research or to develop and evaluate practices and policies relating to social behaviour or thinking such as policy development in education, health, and social care; marketing; opinion-generating, fostering multiculturalism and equality; and communication skills.
Last updated Feb 2020
About the School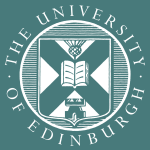 The School comprises Philosophy, Psychology and Language Sciences (Linguistics and English Language). The school aims to maintain its internationally-renowned reputation for research and to use this a ... Read More
The School comprises Philosophy, Psychology and Language Sciences (Linguistics and English Language). The school aims to maintain its internationally-renowned reputation for research and to use this as a solid foundation for teaching.
Read less