MSc Satellite Communications Engineering
Home ›
MSc ›
MSc Satellite Communications Engineering
Read more about this program on the school's website
Program Description
Why choose this course
Satellites give us an unprecedented perspective of our planet, enhance travel and provide global communications.
At Surrey, we're internationally renowned for our work in satellite communications, broadcasting, terrestrial mobile networks and the internet: essential components of modern communication and information.
Our MSc in Satellite Communications Engineering is taught by academics and researchers with extensive theoretical expertise and practical experience – so you'll get a learning experience that really is out of this world.
What you will study
Satellite communications enable wireless communication in regions where mobile networking may not be possible. Our course will give you an in-depth understanding of the engineering aspects of these important technologies.
With useful links to major satellite manufacturers, operators and service providers, Surrey is the proud home of the world's largest academic research group specialising in 5G communications.
Our 5G Innovation Centre was founded by major national and international players in the communications industry, including the UK's leading mobile operators. Here, the focus is on the research and development of mobile communications and wireless technology capable of meeting the needs of the digital economy and the world of tomorrow, and also how satellites will integrate with future 5G technology.
Professional recognition
MSc - Institution of Engineering and Technology (IET).
Accredited by the Institution of Engineering and Technology on behalf of the Engineering Council as meeting the requirements for Further Learning for registration as a Chartered Engineer. Candidates must hold a CEng accredited BEng/BSc (Hons) undergraduate first degree to comply with full CEng registration requirements.
Study and work abroad
There may be opportunities to acquire valuable European experience by working or conducting research abroad during your degree or shortly afterwards. It is possible to do this in the summer period with an Erasmus+ grant working on your dissertation or as a recent graduate. In order to qualify your Erasmus+ traineeship must be a minimum of two months.
Facilities, equipment and support
Through consistent investment, we have built up an impressive infrastructure to support you. The University of Surrey hosts Surrey Space Centre – a unique facility made up of academics and engineers from our own spin-out company, Surrey Satellite Technology Ltd.
Our mission control centre was designed and developed by students to support international CubeSat operations as part of the GENSO network, and it also supports the development of the University's own educational satellites.
Our teaching laboratories provide hands-on experience of satellite design and construction through the use of EyasSAT nano-satellite kits. They also house meteorological satellite receiving stations for the live reception of satellite weather images.
Elsewhere, our fully-equipped RF lab has a network analyser and signal and satellite link simulators. The Rohde and Schwartz Satellite Networking Laboratory includes DVBS2-RCS generation and measurement equipment, and roof-mounted antennas for communicating live with satellites.
A security testbed also exists for satellite security evaluation. We have a full range of software support for assignments and project work, including MATLAB, and you will be able to access system simulators already built in-house.
Satellite communications engineering students at Surrey can also make use of SatNEX, a European Network of Excellence in satellite communications supported by ESA; a satellite platform exists to link the 22 partners around Europe. This is used for virtual meetings and to allow students to participate in lectures and seminars presented by partners.
Our own spin-out company, Surrey Satellite Technology Ltd, is situated close by on the Surrey Research Park and provides ready access to satellite production and industrial facilities. We also have strategic relationships with EADS Airbus Europe-wide and several other major communications companies.
Technical characteristics of the pathway
Our masters in satellite communications engineering will provide you with detailed and in-depth knowledge of the theory and practices applicable to communications techniques and spacecraft design. The course includes a range of modules in communications techniques and networking, as well as satellite engineering and spacecraft design and operations.
Additional optional modules enable you to apply the use of RF and microwave in subsystem design for either mobile communications, satellite communications, nanotechnology or for integration with optical communications.
The teaching material and projects on this course are closely related to the research being carried out in the University's Institute for Communications Systems, 5G Innovation Centre and the Surrey Space Centre.
Research
Our current research concerns high throughput satellite design with advanced payload techniques. We are also working on mega-constellations of satellites and on satellites within 5G. On the networking side, our work focuses on advanced internet over satellite and satellite security systems. You will complete your project alongside our research teams in these areas and learn from tailored modules on these advanced techniques.
Graduate prospects
Graduates of this course can be found in most of the world's main satellite companies and form an active Surrey alumni group. Companies that have employed our graduates include Inmarsat, SES, Eutelsat and Airbus.
Entry requirements
A minimum of a 2:2 UK honours degree in either Communication Engineering, Computer Engineering, Electrical Engineering, Electrical and Computer Engineering, Electronic Engineering, Information and Communication Technologies, Physics or Telecommunication Engineering, or a recognised equivalent international qualification.
We'll also consider relevant work experience if you don't meet these requirements.
Last updated Jan 2020
About the School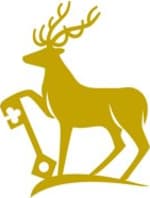 The University of Surrey was established on 9 September 1966 with the grant of its Royal Charter, but its roots go back to a late 19th-century concern to provide greater access to further and higher e ... Read More
The University of Surrey was established on 9 September 1966 with the grant of its Royal Charter, but its roots go back to a late 19th-century concern to provide greater access to further and higher education for the poorer inhabitants of London.
Read less