Program Description
This MSc will aim to prepare you to take a leading role in the research and development of future generations of robotics and artificial intelligence systems. Possible employment possibilities of graduates from this programme include working in businesses and projects focusing on security and surveillance (e.g. realised with mobile drones), manufacturing (robotic manipulators), logistics (automated goods delivery), inventory management (automated warehouses), and so on.
In the near future robotic and other autonomous systems will be present in virtually every industry, with their global impact estimated to reach $6.5 trillion per year by 2025 (McKinsey). As new markets turn to robotics for the next step in their evolution, the need for qualified robotic engineers has never been greater. Advances in robotics technology continue to push the boundaries of what we previously thought possible. Our degrees equip students with the technical knowledge and project experience for a career as a robotics expert.
Why Study MSc Robotics at Middlesex University?
Our hands-on master's degree in robotics blends practice with theory to equip you with the skills, knowledge and experience they need for a career as a robotics Research and Development expert. The postgraduate degree includes significant time working in laboratories under the supervision of our expert teaching staff, many of whom have worked in robotics since the early days of the technology and are leading experts in the area.
This programme produces competent multi-disciplinary professionals who are specialists in the design and production of robotics products. You will focus on developing systems that control physical motion such as those found in robotic applications and industrial automation, using the latest industry hardware and software equipped in our labs and workshops. We will also focus on autonomous systems whose applications go beyond industrial automation, that require a higher degree of flexibility and adaptability that is achieved using artificial intelligence and interfacing with other interdisciplinary fields.
To support your career success, you will build a professional portfolio of work throughout the degree and receive regular guest lectures and project feedback from industry professionals. Over the duration of the course, you will gain experience working with industry-standard equipment in our cutting-edge labs and workshops. You will also benefit from our close to links to leading industry organisations and be encouraged to enter national/regional robotics competitions. For those interested, a special opportunity will be given to publishing research work in renowned conferences or journals in robotics.
Benefits
Opportunity for professional certifications e.g. CCNA, Dell EMC Associate certificate in Cloud Infrastructure and Services, Dell EMC Associate certificate in Data Science.
ESD compliant Computer Engineering Lab with state-of-the-art National Instruments equipment.
Opportunity to work on industry projects as part of final year projects and coursework.
Opportunity to engage with high profile professionals at invited guest talks and field trips.
Opportunity to participate in various IT competitions and Hackathons under faculty mentorship.
Gain leadership experience by joining the MDX Computing Society.
Entry to various events and talks open only to Universities that have MoU with the British Computer Society – Middle East section.
Programme Content
The MSc Robotics programme will be offered in full-time (lasting 1 year) and part-time (2 years) study modes. The programme will consist of compulsory and optional modules which are either term-long or run over the entire academic year. These are either 15 or 30 credit points. In addition to these modules, you will complete a 60 credit individual project module that will enable you to consolidate your analytical and technical knowledge and skills and demonstrate your competence in informal project management.
You will study the key hardware and software skills demanding by the robotics industry, enabling progression into more specialised areas of robotics, depending on your interests. You will learn how to use open systems and appropriate programming environments to work on various types of robots. Workshops will take place using a variety of industry-standard and domestic robots in our specialist labs, providing our students with a breadth of experience using the latest technologies and mobile platforms.
Robotic Systems and Control (30 Credits) - Compulsory
Software Engineering and Simulation of Robotic Systems (30 Credits) - Compulsory
Group Project (15 Credits) - Compulsory
Robot Systems Integration (15 Credits) - Compulsory
Individual Major Project (60 Credits) - Compulsory
Industrial Manipulators (15 Credits) - Optional
Robotics in Medicine (15 Credits) - Optional
Mobile Robotics (15 Credits) - Optional
Artificial Intelligence in Robotics (15 Credits) - Optional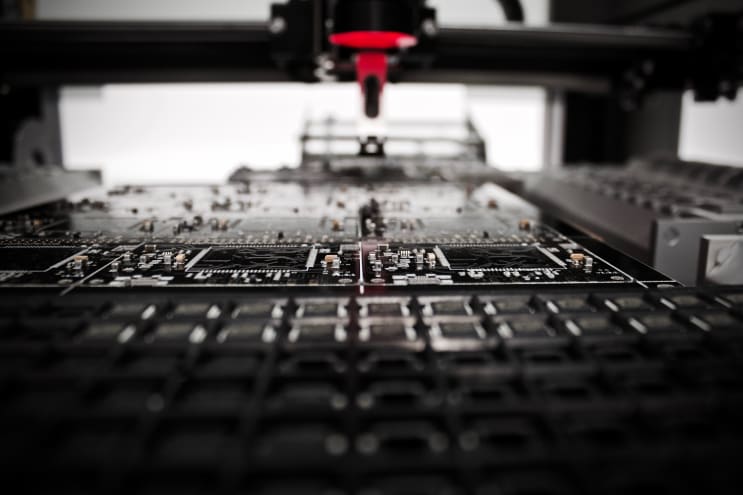 Louis Reed / Unsplash
Teaching
The course is taught through a series of practical workshops as well as self-directed study and project-based learning. There will be no formal lectures as all course content will be embedded within workshop sessions.
Specialist facilities have been developed on campus exclusively for this degree and you will be taught how to use them by a number of experienced staff.
Entry requirements
Academic Requirements
An Honours degree normally classified 2.2 or above, or equivalent, in engineering, computer science or a related area.
Candidates with other degrees are welcome to apply provided they can demonstrate appropriate levels of relevant experience
Candidates without formal qualifications need to demonstrate relevant experience in robotics and the ability to study at postgraduate level.
English Language Requirements (Postgraduate)
All programmes at Middlesex University Dubai are taught in English and applicants with previous education outside of English-speaking countries (such as the UK, the United States, Canada, England, Ireland, Australia, New Zealand), must demonstrate English language proficiency as follows:
IELTS Academic: 6.5 (minimum 6.0 in each band)
TOEFL Internet-based: 87 (21 in listening & writing, 22 in speaking and 23 in reading)
PearsonPTE Academic: 58
PearsonPTE General: Level 4
Future Careers and Employability
Robotics plays a large and increasing role in manufacturing, space exploration, the office and the home, with products including driverless cars, unmanned air vehicles (UAVs), 3D printers, cash dispenser machines, robot floor cleaners, pharmaceuticals, toys etc.
Graduates of the programme will be well equipped for careers as Robotics professionals in a range of industries and SMEs, from advanced manufacturing to oil and gas exploration, nuclear energy to railways and automotive, healthcare to defence.
Last updated Mar 2020
About the School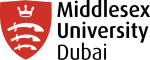 Middlesex University is a dynamic university with a reputation for innovation and excellence in teaching and research. Middlesex University Dubai is the first overseas campus of the internationally re ... Read More
Middlesex University is a dynamic university with a reputation for innovation and excellence in teaching and research. Middlesex University Dubai is the first overseas campus of the internationally renowned Middlesex University in London. The campus, which opened in January 2005, has over 3,000 students from over 100 nationalities and offers undergraduate and postgraduate programmes in a wide variety of subject areas. We are a truly global university committed to meeting the needs and ambitions of a culturally and internationally diverse range of students, by providing challenging academic programmes underpinned by innovative research, scholarship and professional practice. We prepare our students to be professional, skilled individuals fitted for the modern world, committed to lifelong learning and able to contribute to the communities in which they live and work.
Read less