Program Description
Alliance Manchester Business School and the School of Mathematics have combined their academic strength and practical expertise to deliver the MSc Quantitative Finance course.
Ensuring that the mathematics element is accessible, the programme offers a good balance between mathematics and finance. They are particularly suitable for students with a degree in Finance, Financial Economics, Actuarial Science, Engineering, and Mathematics (see entry requirements ), as well as relevant work experience (non-compulsory). It is also suited to those wishing to gain salary enhancements, or students wishing to pursue advanced studies in quantitative finance.
The course provides an advanced knowledge and understanding of the main theoretical and applied concepts in quantitative finance and financial engineering, delivered from a genuinely international and multicultural perspective, and with a `current issues' approach to teaching. The course is particularly useful for careers that involve designing new financial instruments and managing to trade in them.
CFA training
We're pleased to announce that we have teamed up with Kaplan Schweser to facilitate student preparation for the CFA exams. Students attending our finance-related Masters - MSc Accounting and Finance, MSc Finance, MSc Finance and Business Economics and MSc Quantitative Finance - who perform well in Semester one and show a strong interest in CFA, will get free access to Kaplan's online training materials for CFA Part One.
Kaplan is a global firm offering professional training and helping individuals and organisations obtain financial certifications and designations. They will support our students by giving them access to tuition material, online question banks and progress tests, as well as mock exam runs. They will also offer tutor support and 1-2-1 sessions.
Students enrol in the CFA Program to build a strong foundation of advanced investment analysis and real-world portfolio management skills. Preparing for the Level I exam is the first step toward earning the Chartered Financial Analyst ® (CFA) credential, the most respected and recognised investment designation in the world.
Trading BootCamp Week
Each year, Alliance MBS runs a five-day Trading BootCamp for all current students studying MSc Accounting and Finance, MSc Finance, MSc Finance and Business Economics and MSc Quantitative Finance. These trading simulations provide students with the experience of real-world trading and the opportunity to engage with contemporary financial markets, enabling them to apply their classroom theory in practice.
To deliver the Trading BootCamp, the School has teamed up with Amplify Trading to provide those looking to enter the financial industry with a crucial skill-set. Amplify Trading is a global financial trading and training firm, which offers training to some of the world's largest financial institutions, such as HSBC, Citigroup and Deutsche Bank. They have developed specialist software that enables students to experience a live trading floor and two experienced traders will deliver the week-long training.
Each day there will be four hours of classes in the morning followed by four hours of trading practice in the afternoon. Engaging in live breaking news, economic data and geopolitical events, students will be able to apply their understanding, technical expertise and risk management practises in trading different asset classes.
This is a fantastic opportunity for accounting and finance students at Alliance MBS and is another way in which we prepare students for successful careers after graduation.
Library Services
The Eddie Davies Library Finance Zone in Alliance Manchester Business School gives you access to one of the UK's most comprehensive collections of specialist financial and business databases that are used by top researchers around the world. These include Bloomberg, Datastream, Thomson ONE, Compustat, WRDS, Capital IQ and many more.
Special features
Worshipful Company of International Bankers Affiliation
Our accounting and finance division courses are now affiliated with the Worshipful Company of International Bankers (WCIB). This means that every year the best dissertation out of the following four courses will receive the WCIB Prize worth £300.
MSc Accounting
MSc Accounting and Finance
MSc Finance
MSc Quantitative Finance
The winner will also enter the competition for the prestigious WCIB Lombard Prize. The Lombard Prize consists of a solid silver Armada dish, a cheque for £1500, one-year honorary membership to the Company and attendance at the Annual Banquet to collect the prize.
Coursework and assessment
The course teaching is shared by Alliance Manchester Business School and the School of Mathematics, and delivered through lectures, case studies, seminars and group project-based work. Assessment varies depending on course units taken. It may include a combination of coursework and examination. The dissertation normally ranges between 30 and 50 double-spaced pages.
Course unit details
The course consists of both compulsory and optional taught units.
Semester 1
Core modules:
Asset Pricing Theory
Derivative Securities
Stochastic Calculus for Finance
Electives:
Cross-Sectional Econometrics
Portfolio Investment
Scientific Computing
Simulation and Risk Analysis
Semester 2
Credit Risk Measurement and Management
Interest Rate Derivatives
Time Series Econometrics
Electives:
Computational Finance
Corporate Finance
Generalised Linear Models and Survival Analysis
Real Options in Corporate Finance
Risk, Performance and Decision Analysis
For the dissertation, you will carry out an original piece of research on a subject relating to the programme. Our MSc dissertation topics are aligned with the research interests of leading financial institutions from the City of London and internationally. A number of the dissertation topics are proposed by these organisations and supervised by our academic staff. Students who want to work in the industry linked topics for their dissertations are subject to certain strict selection criteria (for example, strong CV and first-semester exam performance). Other dissertation topics are proposed by academic staff focusing on cutting-edge research issues in these industries.
Some of the organisations who have offered dissertation topics included:
Alliance and Leicester
Standard Bank
Morgan Stanley
ABN AMRO
Shell
Numerical Algorithms Group (N.A.G.)
MSCI Barra
Entry requirements:
We normally look for a UK bachelor degree with first or upper second class honours, or the overseas equivalent, with excellent results in finance and quantitative subjects (accounting is not considered to be finance).
When assessing your academic record, we take into account your grade average, position in class, references and the standing of the institution where you studied your qualification.
You need to have studied or been studying for a degree in finance, economics, mathematics, statistics, physics, engineering, actuarial or decision sciences and have taken or been taking a significant number of modules in quantitative subjects, such as differential equations, econometrics or mathematical statistics in the final year of your degree. You need excellent results in these subjects.
We highly recommend GMAT or GRE for applications to all our accounting and finance related programmes. We anticipate a well-balanced score with a strong performance in the quantitative sections.
Last updated Oct 2020
About the School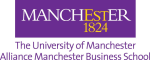 Alliance Manchester Business School is one of the UK's first two business schools, set up in 1965), and is now the largest campus-based business and management school in the UK. Manchester is recognis ... Read More
Alliance Manchester Business School is one of the UK's first two business schools, set up in 1965), and is now the largest campus-based business and management school in the UK. Manchester is recognised for its original thinkers: our long and proud history of research excellence continues the spirit of innovation and achievement for which the city is renowned.
Read less