Read more about this program on the school's website
Program Description
Programme overview
Psycholinguistics is a specialised area of psychology focusing on the mental representations and processes that underlie human language use.
This MSc programme aims to provide an advanced understanding of current research in psycholinguistics and is aimed primarily at students who are considering advanced research in the area. You will develop an up-to-date knowledge of a broad range of areas of the psychology of language and acquire the statistical and methodological skills that allow you to conduct novel research in the field.
We study how people are able to produce or comprehend language, and how groups of people are able to interact in dialogue. This study ranges from single words to entire texts and deals with written and spoken language.
Much of psycholinguistics relies on experimental methods: reaction times, naming speed, eye movements during reading, and also EEG/ERP recordings are all very much in use in the field.
The University attracts a high calibre of visiting speakers. These talks are an excellent way to explore new topics and get to know other postgraduate students.
Why study Psychology of Language at Edinburgh?
Our research environment is rated as 100% conducive to producing world-leading research, and 81.5% of our research is rated as outstanding in terms of its reach and significance (REF 2014).
You will benefit from the interdisciplinary study due to the close links that exist within the School of Philosophy, Psychology and Language Sciences.
You will have an opportunity to develop your knowledge in psycholinguistics, a specialised area of psychology
Programme structure and assessment
This programme comprises two semesters of taught compulsory and optional courses, followed by a dissertation
Compulsory courses
All students on this programme take two courses that build the skills needed to undertake psychological research in this area.
Optional courses
A wide range of additional courses cover topics such as language disorders, language comprehension, language production, and the relation between language behaviour and the brain. You will also have the opportunity to take courses from across the School of Philosophy, Psychology and Language Sciences and the School of Informatics.
Dissertation
In addition to the taught courses, you will also need to complete a dissertation on a substantive issue in psycholinguistics, normally involving experimental work or occasionally, computational modelling. The majority of dissertation work takes place over the summer and is worth 60 out of the 180 credits you need to qualify for an MSc.
Previous dissertation topics have included:
Effects of Linguistic Distance on Executive Functions in Bilinguals
Investigating sentence processing in children: Is there a priority of semantics over syntax?
The Phonology of Inner Speech
Sublexical Properties of Semantic Radicals in Relation to Semantic Processing in Chinese Characters: Evidence from Psycholinguistics and Neuropsychological Perspectives
Is collaborative reference concrete? Forging semantic entities in dialogue
Sample structure
On average, full-time students will spend about six hours per week in lectures/seminars, about three hours in tutorials and about three hours in practical classes. The number of contact hours and teaching format will depend to some extent on the option courses chosen.
The remainder of your time will be spent on the independent study. After classes finish in April, you will spend all your time working independently on coursework and on your dissertation.
Assessment
This programme comprises of two semesters of taught compulsory and optional courses followed by a dissertation. Most courses are taught by a combination of lectures, seminars/tutorials and practical sessions.
The content of seminars and tutorials varies but often consists of presentations and discussions based on readings. Practical sessions typically involve learning research skills and are supported by homework tasks and other exercises.
The courses include individual and group work
When you carry out your supervised dissertation research, you will receive guidance from your supervisor through one-to-one meetings, comments on written work and email communication.
The assessments vary and are designed to support different aspects of your learning but will include research reports and proposals, essays, oral and poster presentations, methodological exercises, statistical and qualitative analyses, and an 8,000-10,000 word dissertation.
Learning outcomes and careers
This programme provides you with a range of knowledge and skills to prepare you for a variety of career paths.
The programme provides an excellent preparation for further psychological research, whether you choose to pursue this in a non-academic setting or as part of a PhD programme. It opens up a number of career possibilities: our alumni have moved on to work in research in psychology and related areas, including PhD training and academic careers, as well as assistant psychologist posts and advanced professional training in psychology (for example, Clinical Psychology or Educational Psychology).
Last updated Feb 2020
About the School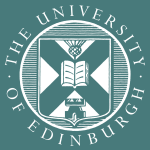 The School comprises Philosophy, Psychology and Language Sciences (Linguistics and English Language). The school aims to maintain its internationally-renowned reputation for research and to use this a ... Read More
The School comprises Philosophy, Psychology and Language Sciences (Linguistics and English Language). The school aims to maintain its internationally-renowned reputation for research and to use this as a solid foundation for teaching.
Read less