MSc Psychology: Cognitive Neuroscience
Program Description
Cognitive Neuroscience
How does our brain separate the sound of a Ferrari from the background noise of other car engines, or the face of a friend from other faces in a crowd? How do different parts of the brain interact when we perform everyday activities like riding a bicycle, typing a summary and drinking a cup of coffee? And how are fMRI signals related to neural activity? If these questions intrigue you, the Cognitive Neuroscience specialisation of the master's in Psychology might be a good fit for you. You'll gain in-depth knowledge of human brain function and cognition, and you'll get practical training in the application of non-invasive brain imaging techniques such as EEG and fMRI. Upon graduation, you'll be an expert in cognitive psychology as well as in neuroscientific methods, leaving you well-equipped for a career in applied and clinical research at universities, research institutes, educational institutes or commercial research organisations.
Why this programme?
In the Cognitive Neuroscience specialisation, you'll study the human brain and how it relates to cognition, perception and behaviour. The programme combines in-depth knowledge on human brain function and cognition with practical training in applying non-invasive brain imaging techniques such as EEG and fMRI.
Study key issues in perceptual and cognitive brain research
By addressing key issues in perceptual and cognitive brain research, you will build a detailed understanding of how the 'working' brain perceives, feels, moves and attends to relevant information. Specific course topics include auditory and visual perception, attention, language and sensorimotor functions. In addition, you will learn to translate this knowledge in empirical research by hands-on training in all aspects of the experimental cycle, including experimental design, recording brain activation data, data analysis and interpretation. Methods that you will learn to apply include fMRI and EEG, as well as data analysis in the software packages Brainvoyager and EEGLAB.
Excellent staff, excellent facilities
You will work within an international and multidisciplinary team that includes psychologists, biologists, physicians, engineers, physicists, and computer scientists: all members of the Maastricht Brain Imaging Center (MBIC). This center offers a unique research infrastructure with the newest ultra-high field imaging facilities.
The Cognitive Neuroscience specialisation focuses on the normal brain and the acquired knowledge directly contributes to clinical applications such as:
neurofeedback for the treatment of depression
brain-based communication in locked-in patients
guiding brain recovery after stroke or brain injury
Problem-Based Learning
You'll be taught using Problem-Based Learning (PBL) and student-centred learning. In small tutorial groups of up to 13 students, you'll seek solutions to 'problems' taken from real-world situations. Instructors act as facilitators, giving help as it's needed. This allows you to build independence and develop problem-solving skills that you'll need in the field. This active, dynamic and collaborative learning method has one of the highest knowledge retention rates of any instructional method.
International classroom
Maastricht University is focused the development of its International Classroom, a place where our differences become our strengths. From day 1, you'll be challenged with differing viewpoints and experiences as you interact with staff and students from all over Europe and the world. Your preconceptions and worldview will be enhanced by this interaction, bringing you closer to the programme's goal of teaching students not only facts and concepts but also international accessibility and understanding. Roughly 50% of the students in this master's programme come from outside the Netherlands. Such diversity creates an international atmosphere that is strengthened by the international orientation of the programme.
Internship & thesis
Research internship
The research internship gives you the opportunity to participate in the ongoing research of the faculty's academic staff or to work with external academic or clinical institutions. You will design and pursue your own research question, which will be the foundation of your master's thesis.
You can choose the subject of your research internship from a wide variety of topics that fit within your chosen specialisation. The internship can be done in the Netherlands or abroad.
Clinical internship (addition to standard programme)
You also have the option to do a clinical internship in addition to the normal programme, which will give you the clinical experience needed to meet the requirements for a professional clinical training programme in the Netherlands (obtainment of BAPD).
Internship & thesis topics
In recent years, internship and thesis topics have included:
fundamental brain research: mapping auditory space in the temporal cortex; audio-visual interactions in the brain
applied brain research: fMRI investigation of food reward processing; EEG investigation of attention biases when perceiving health messages
clinical research: learning and memory in mice models of Alzheimer's disease; noninvasive brain stimulation (TMS) in fundamental and clinical research
PREMIUM honours programme
Want to gain that extra edge by getting real-world experience during your studies? The PREMIUM honours programme will help you gain the experience and develop the skills employers are looking for. As part of a team of students and under the guidance of our academic staff, you'll spend about three months working on a real-world assignment for a company, NGO or educational institution. You'll also work on a personal development plan, receive intensive individual coaching and attend master classes and workshops. All of this will take about 250 hours, but it will give you a lifetime of benefits.
Admission Requirements
See website www.maastrichtuniversity.nl/fpn/masters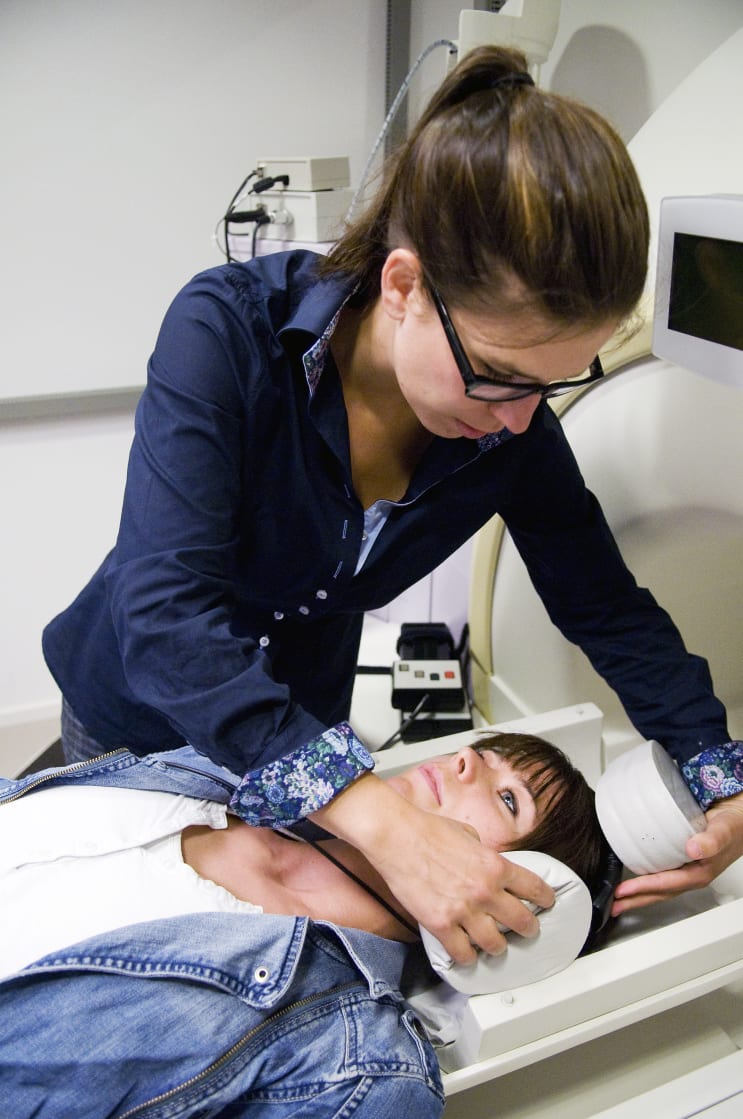 Last updated Apr 2020
About the School
Dear prospective student, Thank you for your interest in our master's programme. Please use the form to request our newest study brochure 2016-2017.
Dear prospective student, Thank you for your interest in our master's programme. Please use the form to request our newest study brochure 2016-2017.
Read less