Read more about this program on the school's website
Program Description
Programme overview
The MSc in Phonetics will give a comprehensive, intensive grounding in the theory and practice of phonetics
On this programme, you will learn the core phonetic topics of speech production, speech acoustics, and speech perception, and will learn how phonetics relates to many other language-related disciplines.
The programme has a strong practical emphasis. It is designed primarily for graduates wishing to continue studying phonetics at PhD level and for those wishing to use phonetics as a tool for investigation in related fields, e.g. historical linguistics, phonology, developmental linguistics, psychology, speech technology, etc.
Why study Phonetics at Edinburgh?
We're ranked in the world's top 5 universities for linguistics (QS World University Rankings by subject 2019).
Linguistics research at Edinburgh ranks 1st in Scotland and 2nd in the UK in the THE ranking by subject of the REF 2014.
Edinburgh was the second university in the UK, and first in Scotland, to establish a phonetics department, led from 1948 by David Abercrombie
You will be part of a learning community which includes one of the largest concentration of language scientists in the UK
Programme structure and assessment
This programme comprises two semesters of taught compulsory and optional courses, followed by a dissertation
You will take options from a wide range of courses offered in Linguistics & English Language and related subject areas, and will write a dissertation project.
In the first semester, all students will be required to take three core courses in phonetics plus one core course in statistics.
At the discretion of the programme director, students with sufficient background in phonetics may be excused from Introduction to Phonology & Phonetics.
Beyond the core, you will take at least 60 credits of additional courses, depending on your interests.
At the dissertation stage, you will be assigned a supervisor with whom you will meet to plan your reading and to discuss your work and progress.
Teaching on the programme takes a number of different forms. Most core courses consist of lectures, some courses having associated tutorials. Some of the option courses follow a similar lecture/tutorial format but others take the form of seminars, workshops, and hands-on laboratory sessions.
Assessment is by coursework, project, and/or exams and a dissertation project.
Learning outcomes and careers
This programme provides you with a range of knowledge and skills to prepare you for a variety of career paths
The MSc in Phonetics will give you all of the intellectual and practical skills to engage in phonetics research, either for its own sake, or as part of research in another sub-area of linguistics, speech technology, or speech pathology.
Students graduating from our programme will understand basic anatomy and physiology of speaking and hearing, phonetic typology, current theories of phonetics and its relationship to phonology and other parts of grammar, and how to test these theories using empirical data.
We offer a strong focus on practical skills: you will learn how to elicit and collect phonetic data, the mechanisms involved in recording sound, how to measure and analyse acoustic and articulatory components of speech, how to create and analyse perceptual experiments, as well as core elements of scripting and statistical analysis.
This programme is primarily a conversion programme for students looking to do serious postgraduate work in phonetics, speech pathology, speech processing, forensic linguistics or related fields.
You will also receive training in practical skills, e.g. statistics and computational techniques, which could be relevant for a variety of different fields.
Last updated Nov 2019
About the School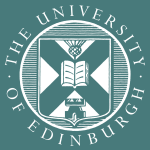 The School comprises Philosophy, Psychology and Language Sciences (Linguistics and English Language). The school aims to maintain its internationally-renowned reputation for research and to use this a ... Read More
The School comprises Philosophy, Psychology and Language Sciences (Linguistics and English Language). The school aims to maintain its internationally-renowned reputation for research and to use this as a solid foundation for teaching.
Read less