MSc Multimedia Telecommunications
Home ›
MSc ›
MSc Multimedia Telecommunications
Read more about this program on the institution's website
Program Description
Artificial intelligence (AI) is playing an increasingly important role in our lives with many traditional jobs expected to be replaced by machines operating with AI technology.
This programme equips you to become a leader in this dynamic, technology-driven era by giving you specialised knowledge of AI technologies including deep learning, computer vision, and image and video processing.
With a focus on multimedia and wireless communications, you will learn about the technical characteristics of a wide range of technologies and systems, including 4G and 5G for mobile networking.
It is technologically challenging to deliver multimedia applications and services efficiently over emerging and diverse wireless networks. This programme is designed to help you meet this challenge as an engineer with a deep understanding of wireless and multimedia technologies.
Why Study Multimedia Telecommunications at XJTLU?
Learn how emerging networking systems enable new applications including triple services for mobile networks, digital television, video streaming, interactive gaming, navigation services, and emergency and healthcare applications;
Study on a world-class campus with excellent research facilities and advanced experimental equipment;
Gain practical experience through opportunities to participate in national or industry-funded projects;
Earn a University of Liverpool degree that is recognised by the Chinese Ministry of Education.
Knowledge and Skills
By the time you graduate from the MSc Multimedia Communications, you will have:
an advanced understanding of cutting-edge technologies, giving you a competitive edge in the job market;
the ability to work in complex professional environments and find innovative solutions for technical problems.
Modules
Compulsory modules
Additional learning activities
The completion of additional learning activities is required to complete your master's degree. Normally, required ALA hours will be distributed evenly across each semester, amounting to 200 hours per semester. Part-time programmes will normally require 100 to 150 hours per semester.
Careers
Graduates from this programme are well prepared to pursue careers in the fields of image and video communications, artificial intelligence and computer vision. Graduates go on to find employment in roles such as multimedia systems engineer, artificial intelligence developer, multimedia system and information technology consultant, mobile projects manager, wireless and mobile communication consultant, and in a range of leadership positions in the multimedia and communications industry.
Fees
RMB 90,000 for the entire 18-month full-time programme.
University tuition fees cover the cost of your study with us.
Alumni discount
If you are a graduate of XJTLU, the University of Liverpool or Xi'an Jiaotong University, you will automatically receive a discount of 20 per cent of the tuition fee.
Payment options
Masters students have the option to pay tuition fees in instalments each semester. You can also choose to pay the fees upfront at the time of registration, in this case, a discount of five per cent of the total fees will be offered.
You will be asked to indicate how you would like to pay the fees when you confirm your acceptance of the unconditional offer.
Scholarships
XJTLU offers a generous scholarship of up to 50 per cent of the total tuition fee for all full-time masters programmes based on academic merit. Should you wish to apply for XJTLU master scholarship, please submit a scholarship application letter in your application stating the reasons why you should be considered.
Entry Requirements
Minimum Entry Requirements
UK
Upper second class (2:1) honours
China
211 Project; Top 100 of 2019 Shanghai Ranking--75 per cent or above
Non 211 project; Non-Top 100 of 2019 Shanghai ranking – 80- 85% per cent or above, depending on your Undergraduate institution
Note: Shanghai Ranking of The Best Chinese Universities is subject to annual update http://www.zuihaodaxue.com/zuihaodaxuepaiming2019.html
Chinese applicants are not required to take the MoE postgraduate entrance exam.
North America
3.0 Cumulative GPA (out of 4) or 3.2 Cumulative GPA in the final two years of your undergraduate programme.
Other Regions
Equivalent academic qualifications.
Academic Background
An undergraduate degree (UK 2:1 or equivalent) in a relevant field such as telecommunication engineering, electronic science and technology, electrical engineering, and computer science and technology.
English Language Requirements
If English is not your native language or if you have not studied in English at degree level, you will need to provide evidence of your English proficiency. You should normally possess one of the following qualifications:
IELTS: 6.0 (minimum of 5.0 in all sections)
TOEFL iBT: 80
If you miss the English language requirements by 0.5 – 1.0 of an overall IELTS band but meet the language requirements for the Pre-sessional English (PSE) courses (including minimum component scores or equivalents), you may be accepted onto the PSE course subject to Programme Director's approval. Upon successful enrolment on the PSE course, you will be able to change your XJTLU Master's offer letter to 'Unconditional' for English level.
If you are a conditional offer holder, you can also send an email to pgadmissions@xjtlu.edu.cn to apply to take the onsite Password English language test provided by XJTLU in lieu of an IELTS/TOEFL or its equivalent.
Please note that the Password Test is only available to students who have been issued a conditional offer to study at XJTLU. The University provides one Password Test opportunity for each conditional offer holder. Based on the score, students may be admitted or may be required to take and successfully complete the five- or eight-week intensive English presessional course.
Additionally, students who are admitted onto a Master's programme by taking the Pre-sessional English (PSE) Course are required to complete English language modules listed on the Programme Specification on a pass/fail basis as part of their Additional Learning Activity plan during their studies at XJTLU.
"Students will learn both cutting-edge artificial intelligence and telecommunication technologies, giving them industry-ready skills that are very attractive to companies in the tech marketplace."

Jimin Xiao
Programme Director
How To Apply
Applications should be submitted via our online application system:
Click/tap the apply link
Create an account or log in to your existing account
Complete your application
Once your application account is successfully created, enter all the information required in the application form carefully and make sure the information you provide is correct, complete and up to date. Upload the required documents to the corresponding fields.
You may log-in to view your application form at any time. If you need to provide any additional supporting documents after you submit the application online, please send the documents to pgadmissions@xjtlu.edu.cn(with your application ID, name, and applied programme name).
For further details of how to successfully apply to study at XJTLU, please visit the how to apply page.
Last updated Apr 2020
About the School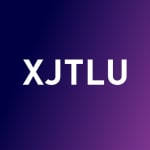 Xi'an Jiaotong-Liverpool University (XJTLU) is an international joint venture university founded by Xi'an Jiaotong University in China and the University of Liverpool in the United Kingdom in 2006. ... Read More
Xi'an Jiaotong-Liverpool University (XJTLU) is an international joint venture university founded by Xi'an Jiaotong University in China and the University of Liverpool in the United Kingdom in 2006.
Read less