MSc Mobile and Satellite Communications
Home ›
MSc ›
MSc Mobile and Satellite Communications
Read more about this program on the school's website
Program Description
Why choose this course
Mobile and satellite technology keeps us connected, helping to propel and coordinate the modern world that we know and sometimes take for granted. Our course will directly involve you with the exciting research and innovation that's continuously evolving in this field.
At Surrey, we are recognised all over the world for our influential work in satellite communications, broadcasting, terrestrial mobile networks and the internet: essential components of communication and pillars of modern life and modern business.
On our MSc in Mobile and Satellite Communications, you'll be taught by academics and researchers with extensive practical experience and theoretical expertise.
What you will study
Mobile communications provide terrestrial coverage in densely populated areas, while satellite communications enable wireless communication in regions where mobile networking is less cost-effective.
Our MSc in Mobile and Satellite Communications will give you an in-depth understanding of the engineering aspects of these important contemporary technologies and their exciting future.
With valuable links to major satellite manufacturers, operators and service providers, we're proud to be a major hub for the latest research in communications technology.
Surrey is also home to the internationally recognised 5G Innovation Centre. Founded by major contributors to the UK's mobile industry, the centre explores the creation of mobile communications and wireless technology that meets the needs of an increasingly digital world.
Professional recognition
MSc - Institution of Engineering and Technology (IET).
Accredited by the Institution of Engineering and Technology on behalf of the Engineering Council as meeting the requirements for Further Learning for registration as a Chartered Engineer. Candidates must hold a CEng accredited BEng/BSc (Hons) undergraduate first degree to comply with full CEng registration requirements.
Study and work abroad
There may be opportunities to acquire valuable European experience by working or conducting research abroad during your degree or shortly afterwards. It is possible to do this in the summer period with an Erasmus+ grant working on your dissertation or as a recent graduate. In order to qualify your Erasmus+ traineeship must be a minimum of two months.
Technical characteristics of the pathway
Our course explores the importance of mobile telephones, mobile data communications and satellite communications as complementary technologies.
You will gain a detailed knowledge of both the fundamentals and advanced concepts involved in communications and 3G, 4G and 5G mobile technology, satellite communications and networking.
The course material is complemented by study in areas such as mobile applications and web services, mobile app software development, RF design, the 'internet of things' and network management.
Teaching materials and projects are closely aligned with research being completed by the Institute for Communication Systems.
Research
Surrey's Institute for Communication Systems has a long-standing history of over 25 years' research experience in land mobile satellite communications. More recently, the Institute became home to the 5G Innovation Centre (5GIC), a facility with more than £80 million worth of investment from government and industry. 5GIC was set up for tomorrow's connected society and the digital economy.
Graduate prospects
Our graduates have progressed to working in large mobile or satellite companies including Inmarsat, Vodafone, Samsung and Telefonica.
Entry requirements
A minimum of a 2:2 UK honours degree in either Communication Engineering, Computer Engineering, Electrical Engineering, Electrical and Computer Engineering, Electronic Engineering, Information and Communication Technologies, Physics or Telecommunication Engineering, or a recognised equivalent international qualification.
We'll also consider relevant work experience if you don't meet these requirements.
Last updated Jan 2020
About the School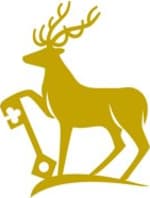 The University of Surrey was established on 9 September 1966 with the grant of its Royal Charter, but its roots go back to a late 19th-century concern to provide greater access to further and higher e ... Read More
The University of Surrey was established on 9 September 1966 with the grant of its Royal Charter, but its roots go back to a late 19th-century concern to provide greater access to further and higher education for the poorer inhabitants of London.
Read less