MSc Mobile Media Communications
Home ›
MSc ›
MSc Mobile Media Communications
Read more about this program on the school's website
Program Description
Why choose this course
Growing accessibility to video streaming has radically transformed the modern world.
At Surrey, we are recognised for our internationally pioneering research in multimedia signal processing, machine learning and communications. If you're interested in these fields and want to receive up-to-date training in emerging technologies, our MSc in Mobile Media Communications will equip you with skills and knowledge that are highly valued by prospective employers.
Your learning will be informed by the latest developments in 5G technology being researched in our 5G Innovation Centre, and multimedia signal processing in our Centre for Vision, Speech and Signal Processing.
What you will study
The distribution of media content relies on layers of sophisticated signal processing. It's at the heart of all multimedia systems which can handle images, video, speech and audio.
Our MSc in Mobile Media Communications explores the intricacies and nuances surrounding the transmission and distribution of audio and video content. We place particular emphasis on networking and data compression and the foundations of pattern recognition.
Our course also covers the core details of mobile communication systems, so that you can understand and learn whole systems.
Surrey's specialist knowledge of both image and sound processing and communication systems is supported by two strong research centres that have renowned, forward-thinking expertise in the field.
Study and work abroad
There may be opportunities to acquire valuable European experience by working or conducting research abroad during your degree or shortly afterwards. It is possible to do this in the summer period with an Erasmus+ grant working on your dissertation or as a recent graduate. In order to qualify your Erasmus+ traineeship must be a minimum of two months.
Facilities, equipment and support
A number of the modules you'll study on this course are complemented by software-based laboratory sessions. From there, you'll complete your coursework. This is an important part of your course, enhancing your knowledge in preparation for the written examinations.
We provide computing support for any specialised software required during the course, for example, MATLAB. The Faculty's student common room is also covered by the University's open-access wireless network, which makes it a very popular location for individual and group work using laptops and mobile devices.
Specialist experimental and research facilities, for computationally-demanding projects or those requiring specialist equipment, are provided by the Centre for Vision, Speech and Signal Processing.
Academic year structure
If you're studying this course full-time, you will study eight modules across the year – four in each semester. During the first semester, you will also apply for and agree on a project with an academic supervisor and begin initial work on the project before working on it full-time after the end of Semester 2. From that point, you will have approximately two and a half months to complete the work and write up your dissertation.
You can also study this course part-time, taking between two and five years. The length depends on how many modules you study each year. You can study between two and six modules each year. We recommend part-time students work on their project in their final year of study when all eight modules have either been completed or are near completion.
Research
Surrey's Department of Electrical and Electronic Engineering has two pioneering research centres supporting this course and student projects. The Institute for Communication Systems has over 100 researchers and is home to the internationally renowned 5G Innovation Centre. The Centre for Vision, Speech and Signal Processing has over 25 years of research experience in signal processing for image, video and speech recognition and data transmission.
Graduate prospects
Our graduates have wide access to the media, communications and broadcasting industries, where demand is high for skilled engineers in signal processing.
Entry requirements
A minimum of a 2:2 UK honours degree in either Communication Engineering, Computer Engineering, Electrical Engineering, Electrical and Computer Engineering, Electronic Engineering, Information and Communication Technologies, Mathematics or Telecommunication Engineering, or a recognised equivalent international qualification.
We'll also consider relevant work experience if you don't meet these requirements.
Last updated Jan 2020
About the School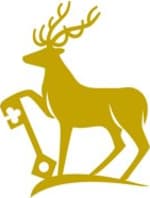 The University of Surrey was established on 9 September 1966 with the grant of its Royal Charter, but its roots go back to a late 19th-century concern to provide greater access to further and higher e ... Read More
The University of Surrey was established on 9 September 1966 with the grant of its Royal Charter, but its roots go back to a late 19th-century concern to provide greater access to further and higher education for the poorer inhabitants of London.
Read less