MSc Materials Science and Engineering with Professional Internship
Home ›
MSc ›
MSc Materials Science and Engineering with Professional Internship
Program Description
The primary mission of the course is to develop a strong technical understanding of materials science and engineering, preparing you for a career in either materials-related industry or in academic research. Technical lecture information will be consolidated, using data analysis and problem-solving classes, to build critical investigative capability, badly needed in the workplace. Project management skills will also be honed through taught material, research projects and industrial placements, where appropriate.
Professional internship
Students on the MSc with Professional Internship programme will spend up to 36 weeks of their second year on placement in a materials-related position. It is the responsibility of each student to arrange his or her own Industrial Internship. Internships must be approved by the University in accordance with agreed Health, Safety and Welfare requirements.
Please note:
Applications for this course received after 30th June 2020 may not be accepted. In addition, a deposit will be required to secure a place.
Highlights
This programme is taught jointly between the School of Chemistry and Chemical Engineering and the School of Pharmacy by leading experts in the field.
Professional Accreditations
The course will seek relevant professional accreditation once the first year of the course has been delivered.
World-Class Facilities
The programme is supported by well-equipped laboratories, digital network and computing facilities, library access and lecture rooms. The interdisciplinary nature of the subject means that you will experience materials-related activity in a number of different environments across the Faculty of Engineering and Physical Sciences, in which both fundamental and applied research is done.
"Understanding and controlling the properties of materials is crucial for driving technology forward. This has always been the case: throughout human history, societal developments have relied on the materials used from stone to bronze, to iron and finally to silicon ages. This course will take graduates who have been educated in the physical sciences or engineering and build their knowledge of the fundamental and applied aspects of materials science to the point where they are prepared for employment in materials-related manufacturing or research and development."

Prof Marty Gregg,
Course Director for MSc inMaterials Science and Engineering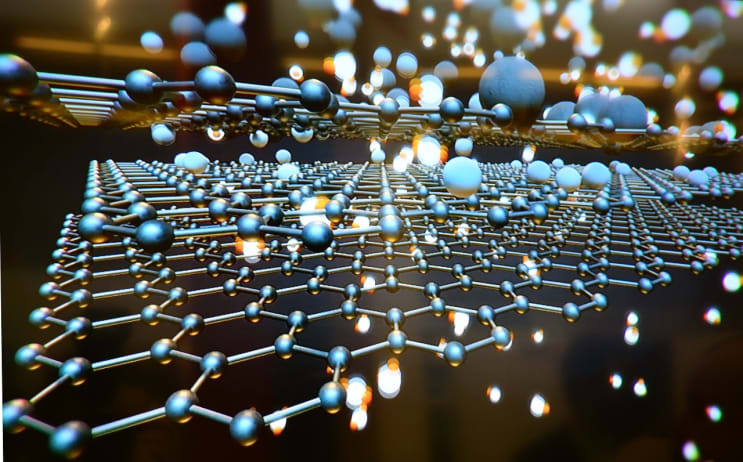 Course Structure
The course taught by block teaching spread over 2 weeks in delivery.
During these two weeks, the direct contact time will be ~ 32.5 hours in total: 15 hours of lectures (3 hours per teaching day) and 17.5 hours of problem-solving / dry practical classes (3.5 hours per teaching day).
Block teaching weeks will usually include distance learning time in which students will develop background knowledge through the study of relevant detailed reading lists. After each block teaching fortnight, students will be required to complete significant assignment challenges and study for class test assessments.
After completion of the taught modules, research academic supervisors will help in the design and realisation of the research project.
The MSc is primarily intended as a conversion course, for those with primary degrees in the conventional physical sciences (Chemistry and Physics for example) or engineering.
Equally, however, it may be used as part of a continuing professional development programme for those already employed in the materials-related industry. The course content gives technical coverage across a wide variety of materials topics.
Research Project
A major component in the MSc will be the successful completion of a materials-related research project and, for those undertaking a professional internship, a successfully completed work-placement in a materials-related industry.
Topics covered
Microstructure and microstructural development;
Mechanical properties of materials;
Functional properties of materials;
Manufacturing and processing;
Polymers and composites;
Materials selection;
Materials characterisation;
Project management and data handling.
Career Prospects
Advanced technology materials-related manufacturing companies are economically extremely significant to both Northern Ireland and the Republic of Ireland. Multinationals, such as Intel, Bombardier, Seagate, Thales and Kyocera have major research, development and production facilities on the island. Such companies employ many thousands and are all keen to ensure a steady stream of technically informed, problem-solving graduates to augment their workforces. Advanced, specialist understanding (beyond BSc level) of how materials properties underpin existing and new commercial activities is key to maintaining the health of these companies and their presence on the island in the future.
Equally, materials-based industries act as major employers throughout the rest of the world, so there is no limitation to career location.
Careers in materials-related research in both academia and industry may be pursued.
Employment after the Course
Examples of employment: Research or Production Engineer; Technical Management; Academic Researcher; Technical Consultant.
Learning and Teaching
Dry Practicals
Associated with each lecture is a "dry" practical. These are sessions in which data analysis or problem-solving challenges can be undertaken. Each class will be designed to reinforce concepts, ideas or techniques explained theoretically in lectures. This will allow students to apply the knowledge gained through "active" learning.
Lectures
Formal dissemination of technical information by expert academic staff forms a key part of the learning and teaching process. Often, the delivery of concepts, ideas and techniques is given in a dense format needing significant individual post-lecture study and reflection.
Self-directed study
This is an essential part of life as a Queen's student when important private reading, engagement with e-learning resources, reflection on feedback to date and assignment research and preparation work is carried out.
Assessment
A combination of class tests, assignment assessment, assessment of each student problem-solving / data analysis portfolio and a dissertation thesis based on a three-month research project.
Entrance requirements
Graduate
Normally a 2.2 Honours degree in a relevant physical sciences or engineering discipline, or equivalent qualification acceptable to the University.
Applicants who do not meet the above academic requirements but hold relevant professional qualifications or can demonstrate appropriate and relevant experience will be considered on a case-by-case basis.
The University's Recognition of Prior Learning Policy provides guidance on the assessment of experiential learning (RPEL).
International Students
For information on international qualification equivalents, please check the specific information for your country.
English Language Requirements
Evidence of an IELTS* score of 6.0, with not less than 5.5 in any component, or an equivalent qualification acceptable to the University is required. *Taken within the last 2 years.
International students wishing to apply to Queen's University Belfast (and for whom English is not their first language), must be able to demonstrate their proficiency in English in order to benefit fully from their course of study or research. Non-EEA nationals must also satisfy UK Visas and Immigration (UKVI) immigration requirements for the English language for visa purposes.
For more information on English Language requirements for EEA and non-EEA nationals see: www.qub.ac.uk/EnglishLanguageReqs.
If you need to improve your English language skills before you enter this degree programme, INTO Queen's University Belfast offers a range of English language courses. These intensive and flexible courses are designed to improve your English ability for admission to this degree.
As a result of the COVID-19 pandemic, we will be offering Academic English and Pre-sessional courses online only from June to September 2020.
Academic English: an intensive English language and study skills course for successful university study at degree level
Pre-sessional English: a short intensive academic English course for students starting a degree programme at Queen's University Belfast and who need to improve their English.
Tuition Fees
| | |
| --- | --- |
| Northern Ireland (NI) | £6,140 |
| England, Scotland or Wales (GB) | £6,900 |
| Other (non-UK) EU | £6,140 |
| International | £20,800 |
All tuition fees quoted are for the academic year 2020-21. Tuition fees will be subject to an annual inflationary increase unless explicitly stated otherwise.
Additional course costs
All Students
Depending on the programme of study, there may be extra costs which are not covered by tuition fees, which students will need to consider when planning their studies.
Students can borrow books and access online learning resources from any Queen's library. If students wish to purchase recommended texts, rather than borrow them from the University Library, prices per text can range from £30 to £100. Students should also budget between £30 to £75 per year for photocopying, memory sticks and printing charges.
Students undertaking a period of work placement or study abroad, as either a compulsory or optional part of their programme, should be aware that they will have to fund additional travel and living costs.
If a programme includes a major project or dissertation, there may be costs associated with transport, accommodation and/or materials. The amount will depend on the project chosen. There may also be additional costs for printing and binding.
Students may wish to consider purchasing an electronic device; costs will vary depending on the specification of the model chosen.
There are also additional charges for graduation ceremonies, examination resits and library fines.
Materials Science and Engineering with Professional Internship costs
Students undertaking placement are responsible for funding travel, accommodation and subsistence costs. These costs vary depending on the location and duration of the placement. Students may receive payment from their placement provider. Where students are undertaking a professional internship they are required to pay a placement charge of £845 to the University.
How do I fund my study?
The Department for the Economy will provide a tuition fee loan of up to £5,500 per NI / EU student for postgraduate study.
A postgraduate loans system in the UK offers government-backed student loans of up to £10,609 for taught and research Masters courses in all subject areas. Criteria, eligibility, repayment and application information are available on the UK government website.
Last updated Jul 2020
About the School
Founded in 1845 as Queen's College Belfast, we became an independent university in 1908. Today, we are ranked in the top 173 universities in the world (QS World Rankings 2020) in the top 140 in the wo ... Read More
Founded in 1845 as Queen's College Belfast, we became an independent university in 1908. Today, we are ranked in the top 173 universities in the world (QS World Rankings 2020) in the top 140 in the world for graduate prospects (QS Graduate Employability Rankings 2020), and a member of the Russell Group of UK research-intensive universities, combining excellence in research and education with a student-centred ethos.
Read less