Program Description
Program Details
Designed to give you an in-depth understanding of the rapidly evolving field of digital marketing, this course will also give you the skills to research and devise effective strategies to ensure organizations stay competitive and reach new audiences in today's challenging economic climate.
You will develop a detailed understanding of consumer motivations and habits, and you will explore ways to increase brand loyalty and market share through the use of the latest digital technologies and platforms across all marketing channels. This extensive theoretical and practical knowledge will provide you with a valuable skill set and will ensure you can make a significant and measurable contribution to your employer's profitability.
In preparation for a successful career as a strategically minded digital marketer, you will either research and write your dissertation to gain an in-depth knowledge of your area of interest or you will manage a live commercial project.
Course Benefits
The programme is designed for those who wish to lead or manage marketing departments and companies in the future. You will undertake a number of challenges that will improve your knowledge, skills, and attitude i.e. the three key building blocks of management. On completion of your studies, you will have increased your employability with a digital specialism that is in high demand across all industry sectors. Our modules offer a solid mix of theory and practice and are delivered by both researchers and digital marketing consultants most of whom who are members of leading professional bodies, such as the Chartered Institute of Marketing (CIM) and the Academy of Marketing.
The diet of assessment (featuring group work, individual work, and presentations) will hone your communication, prioritization and time-management skills. Some assessments will replicate the challenges facing those working in marketing agencies. You will also have the opportunity to undertake applied research with internal or external clients via a consultancy project or dissertation. Lectures and seminars are supplemented by a guest lecture programme featuring a range of prestigious speakers.
We seek to bring the real world into the classroom throughout the course and in doing so, enhance your CV. You will be given the opportunity to translate aspects of your studies into professional qualifications after completion.
Entry Requirements
Applicants should have at least a second class honors degree in a cognate subject of Business and Marketing, this must include at least 120 credits from marketing modules. If you have either 12 months work experience in a Marketing role and/or CIM Diploma, then this can be a second-class honors degree in any discipline.
All applications should be supported by a reference, either academic or professional.
All applicants should satisfy our University English language requirements.
IELTS:
IELTS 6.0 with no skills below 5.5, or an equivalent qualification. The University provides excellent support for any applicant who may be required to undertake additional English language courses.
MATURE APPLICANTS
Our University welcomes applications from mature applicants who demonstrate academic potential. We usually require some evidence of recent academic study, for example, completion of an access course, however recent relevant work experience may also be considered. Please note that for some of our professional courses all applicants will need to meet the specified entry criteria and in these cases work experience cannot be considered in lieu.
VERIFY YOUR QUALIFICATIONS
If you are an international student, we can help you to compare and verify your qualifications. Please contact our International Office on +44 (0)113 812 1111 09.00 to 17.00 Mon-Thurs / 09.00 to 16.30 Fri GMT or email internationaloffice@leedsbeckett.ac.uk.
NEED TO IMPROVE YOUR ENGLISH LANGUAGE SKILLS?
Don't worry if you don't have the level of English required for your chosen course. We offer a wide range of courses which have been designed to help you to improve your qualifications and English language ability, most of which are accredited by the British Council.
Job Prospects
As a digital and strategic marketing specialist, you will stand out from the crowd when applying for roles such as digital marketing manager, marketing manager, sales manager or business development manager in organizations across all sectors. If you are interested in an academic career, you could also progress to a Ph.D.
Digital Strategist
Marketing manager
Business development manager
Careers Advice
Our dedicated Jobs and Careers team offers expert advice and a host of resources to help you choose and gain employment. Whether you're in your first or final year, you can speak to members of staff from our Careers Office who can offer you advice from writing a CV to searching for jobs.
Fees and Funding
UK and EU students
The tuition fee for the year for students is £7500. The amount you will pay may increase each year to take into account the effects of inflation.
International students
The tuition fee for the year for students is £12500. The amount you will pay is fixed at this level for each year of your course.
Last updated Jan 2020
About the School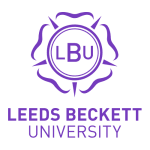 Studying at Leeds Beckett University you will be in the centre of an exhilarating community and be part of a social and economic environment that is shaping the city of Leeds for the future.
Studying at Leeds Beckett University you will be in the centre of an exhilarating community and be part of a social and economic environment that is shaping the city of Leeds for the future.
Read less