Read more about this program on the school's website
Program Description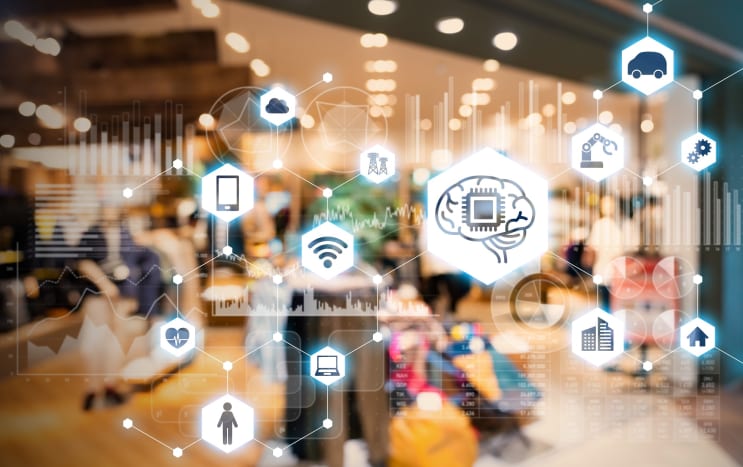 The fast pace of digital disruption is transforming how marketing functions. Marketing technology not only automates and streamlines decisions but also provides new means to reach and engage with target audiences. In light of the resulting challenges and opportunities, the MSc Marketing Science (MMS) program will prepare participants to become the next generation of leaders in the marketing world. ​
The MMS programme is a one-year full-time program that is designed to develop comprehensive marketing expertise with the latest thinking, techniques, and tools. The curriculum delivers the fundamental knowledge of marketing and consumer insights together with the latest knowledge on marketing technology (AI and Robotics in marketing) to empower participants to lead marketing campaigns in this digital era.
Programme Overview
Our graduates will be equipped with the strategic, analytical, and technical skills needed to successfully lead marketing campaigns and drive company growth in the martech world.
The one-year, Full-time Master's program encompasses:
Core Modules
Strategic Marketing
Branding
Consumer
Psychology
Marketing Analytics
Market Research
Finance for Marketing Decisions
Consumer Insights Modules
Integrated Marketing Communication
Consumer Neuroscience and Neuromarketing
Ethnography in Practice
Technology Modules
Digital Marketing
New Product Development
Artificial Intelligence and Robotics
Why MSc Marketing Science
​​The MSc Marketing Science is a well-rounded programme designed to cultivate marketing leaders who possess both in-depth knowledge of Marketing and an understanding of state-of-the-art Marketing Technology (MarTech).
Companies are increasingly aware of the value of technologies such as data analytics and artificial intelligence in developing more effective and intelligent marketing. As such, this intensive and academically challenging program focuses on developing a holistic understanding in the field of marketing through comprehensive and up-to-date knowledge of consumer insight and technology, unique modules that incorporate cutting-edge marketing techniques, real-world experience.​
One of Asia's Top Business Schools at Asia's #1, University
The MSc in Marketing Science programme is offered by the Nanyang Business School (NBS) at Nanyang Technological University (NTU Singapore). NBS is ranked among the top 5 business schools in Asia and is among a select few in the world to be accredited by both the AACSB and EQUIS global accreditation bodies. Its flagship MBA program is consistently ranked among the top MBA programs in the world. NTU is a vibrant university ranked 11th in the world and #1 in Asia and is widely known for its research excellence and industry relevance.
Cutting-Edge Curriculum
Marketing has increasingly become a technology-powered discipline. However, it is not merely about knowing how to embed technology within marketing. It really starts with understanding consumers and utilizing the right technology to craft better campaigns. This program aims to deliver a deep understanding of both areas through fundamental modules such as Consumer Psychology and Branding, and unique modules on consumer insights and marketing techniques such as AR/VR, AI and Robotics in Marketing, Ethnography, and Neuromarketing.
World-Class Faculty
​Faculty is at the heart of any programme. Our modules are taught by senior faculty comprising regional and international academic experts recognized as authorities in their fields, and qualified practitioners with extensive consulting experience​.
Practical Exposure, Real-World Relevance
Designed to provide students with the relevant skills and knowledge required to work in a global marketplace, the curriculum includes modules on the latest marketing concepts, tools, and techniques in real-world business settings. In addition, guest lectures by industry leaders as well as projects and field experiences offered by companies provide students with unique industry insights and perspectives​.
Culturally Diverse
Globally connected in the heart of Asia, Singapore offers an educational experience that is vibrant and diverse. As a multicultural and cosmopolitan city with a unique confluence of East and West, it is ideally placed to prepare you to succeed in the global economy. You can also look forward to learning alongside Singapore-based and international students who will enrich the classroom with their varied cultural perspectives, backgrounds, and experiences.
Jumpstart Your Career In Marketing
The program will arm you with a comprehensive marketing toolkit that will empower you to spearhead effective business campaigns and provide added value to your company. You will also have access to a wealth of networking opportunities through our strong industry partnerships and our more than 50,000-strong global alumni community.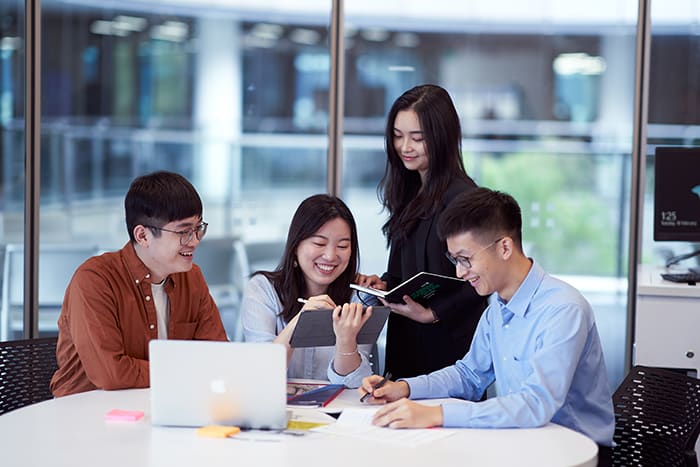 Admission Requirements
Applicants who wish to apply to the MSc Marketing Science are required to meet the minimum admissions requirements below:
A good Bachelor's degree from any discipline
GMAT or GRE score is optional.
​​TOEFL/IELTS for applicants whose first degree was taught in a language other than English​
Work experience is a plus but not required
Career Development
​​​​Let us be the accelerator in your career journey​
GSCDO is here to translate your NBS experience into the right job fits amidst a constantly changing and evolving corporate landscape. We ensure that you get the best start on your career journey.
A wide range of activities is organized throughout the academic year with you in mind. We are constantly pushing the boundaries to gear you up for a rewarding, yet fulfilling career.
1-on-1 Career Counselling
Our specialized team of career advisors will work closely with you to develop and implement a robust career action plan. You can get expert advice on job search, resume and cover letter, as well as salary negotiation.
Career Resources
Exclusive to NBS students, CareerFIT is a one-stop portal that makes event registrations, internships, and job searches time-efficient. You can upload your resumes and submit job applications with just a single click.
Resume Book
This publication is sent to recruiters every month for them to identify and connect with candidates who would be a good fit for their organizations.
Career Skills Workshops
We roll out practical workshops covering personal branding, effective networking, technical interviews, and business case.
Recruitment Events
Many leading businesses come to NBS regularly to find interns and potential full-time employees. There are also internship and career fairs, recruitment talks and speaker series for you to maximize your exposure to employers and make impactful connections
Global Opportunities
We have also extended our outreach with companies outside Singapore to bring more employment opportunities to you.
Internships
We encourage you to pursue experiential learning opportunities during your studies. As such, we source for internships that allow you to apply your knowledge in a real-world setting. In this way, you will gain a tremendous competitive edge in the job market upon graduation.
Tap Into Alumni Network
The NBS alumni network spans more than 90 countries and includes about 50,000 graduates. Tap into the power of this community by connecting with alumni on LinkedIn or at get-together sessions organized by GSCDO. Many are accomplished professionals who are eager to mentor you and share experiences in NBS that facilitated their success.
Last updated Jul 2020
About the School

Young and research-intensive, Nanyang Technological University (NTU Singapore) is ranked 13th globally. It is also placed 1st amongst the world's best young universities for the sixth consecutive year ... Read More
Young and research-intensive, Nanyang Technological University (NTU Singapore) is ranked 13th globally. It is also placed 1st amongst the world's best young universities for the sixth consecutive year.
Read less