Program Description
GMAT scores of 600 and above are eligible for a 65% scholarship
The only Master of Science in Greece that concentrates on Marketing Management, giving students a strategic understanding of Marketing.
The University of Derby is the No1 UK University in Greece for Marketing Studies (Guardian University Guide 2016) and overall ranks among the TOP-50 UK Universities.
Recently updated content, giving emphasis to creativity and globalisation.
Integrated support for postgraduate students (virtual learning environment, e-library, seminars, and personal support).
This highly regarded MSc Marketing Management will increase your understanding of what marketing is – and isn't – and how it can be applied effectively and creatively in real-world scenarios. Leading employers worldwide increasingly expect their marketing staff – experienced professionals and new recruits alike – to have a specialist degree such as an MSc. Our course is designed to give you a thorough understanding of the core concepts of marketing and to practise these in safe but realistic business and marketing situations.
Building on the broad contextual aspects of marketing, you'll focus on how to create and implement strategic marketing plans and how to manage brands. Our emphasis is on fostering your creativity, helping you to address marketing challenges in new and original ways. Every module has an international dimension to enhance your global perspectives too. We also aim to develop your practical and creative skills beyond the operational and functional so that you gain a more strategic level of understanding.
Email a picture or scan of your school or univeristy transcipt for quick entry evalauation: e.skourti@medcollege.edu.gr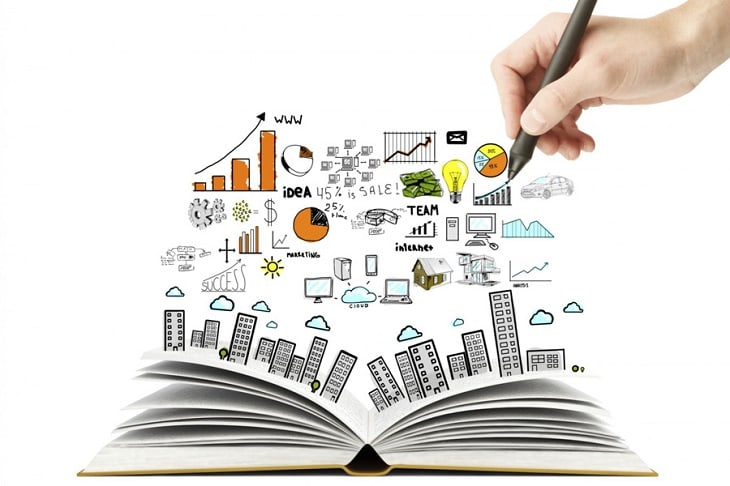 Admissions Requirements
The MSc Marketing Management is ideal for those who have recently acquired a Business or Economics degree and wish to specialise in Marketing. Graduates of other disciplines can also choose this course and change or broaden their professional scope. Additionally, the programme is an excellent choice for those already working in Marketing and wishing to acquire a postgraduate degree in their field. Mature candidates who do not meet the standard entry requirements for admission are also encouraged to apply, provided that they possess other professional qualifications and/or substantial working experience. Requirements for Registration:
Copy of the last certificate of studies*
CV (in English)
Reference Letters (2)
Good knowledge of English (CAE, IELTS 6.5, TOEFL 220, or equivalent IELTS 6.5 level or equivalent)**
Academic interview
Photos (2)
Copy of ID-Card/ passport
*Candidates without a first degree are also encouraged to apply for the programme. Factors like the possession of other professional qualifications, proven industry experience and commitment to continuing personal & professional development, may contribute to the admission to the programme.
**Candidates without official English language certificates can sit the English language placement test of Mediterranean College.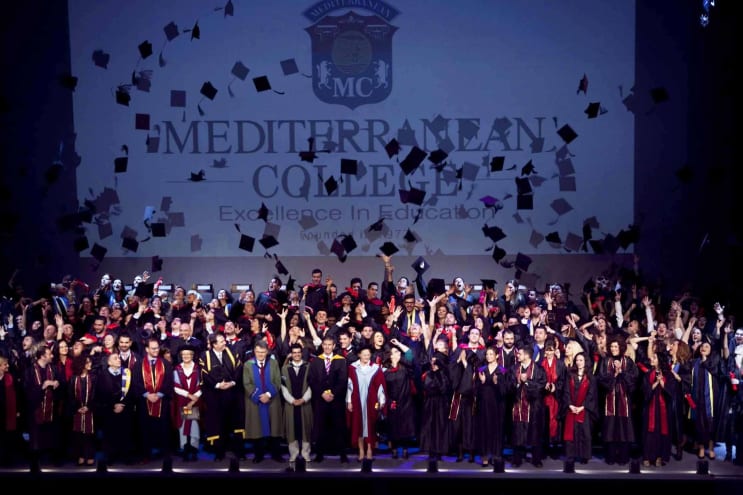 Structure & Content
The MSc Marketing Management is offered either in a one-year full-time or a two-year part-time mode. The programme comprises six (6) 20-credit modules and a diploma thesis of 60 credits. The entire programme stresses the significance of globalisation on consumer behaviour, marketing, branding and meeting customers' needs. Its content is practical and applied to real business scenarios, with students engaging in case studies, company visits, guest lectures, mini projects and reports. The first stage of the programme (PG Certificate) introduces students to the fundamental concepts of Marketing. At the PG Diploma stage, students focus on creating and developing brands and applying marketing strategic plans. These concepts are discussed through a strategic perspective within the international business environment. At the Master's level, students "build" on everything they have learned through their dissertation, which can be tailored to their own personal interests or professional aspirations.
Year 1
Year 1
Year 2
Year 2
Semester 1
Semester 2
Semester 3
Semester 4
Implementing Integrated Marketing Communications
Creating and Managing Brand Equity
Customer Behaviour and Decision Making
Strategy & Leadership in Marketing

Integrated marketing communications mix
International/ intercultural marketing
Digital marketing

Strategic branding in the international context
Innovation and technology in brand management
Customer value sustainability

Consumer behaviour in B2C markets
Customer behaviour in B2B markets
Decision-making models

Marketing Strategy, Vision and Leadership
Market Research and Development
Building a culture of Innovation

Markets, Customers and Marketing:
Delivering Customer Focused Services:
Independent Study
Independent Study

Market economics, costing & pricing
Marketing management
Corporate Social Responsibility (CSR)

New Service Development (NSD)
Managing, sustaining and extending successful service portfolios
Part-time Programme Structure
Teaching & Learning
The MSc Marketing Management is designed and delivered in collaboration with highly respected companies and organisations spanning areas from retail to the not-for-profit sector. Students meet industry experts from the Business School's wide industry network, many of whom contribute thought-provoking guest lectures and masterclasses. Students hear firsthand what happens at the sharp end of the marketing business across vastly different organisational cultures.
The programme delivery gives students the opportunity to apply latest marketing concepts and theories to real-world business scenarios. Internships, company visits and mini-projects are a cornerstone of this course and most modules use real businesses as case studies. Each module is studied on campus through a blend of lectures, seminars, tutorials and self-study. Modules are supported with e-learning materials via our electronic resources as well as text-based resources. Learning is also be enriched by the exchange of ideas and experiences with a peer group of students all assessments are rooted in professional practice, demonstrating the link between academic theory and marketing in the real world. Types of assessment range from reports, online tests and presentations to mood boards, posters and infographics. Assessments are practical and creative, developing your skills as a marketer and as a manager.
The culmination of the MSc Marketing Management is the Independent Study where students select a sector or aspect of marketing which reflects their professional interests and career ambitions. This is their chance to conduct in-depth research, using critical thinking, investigative and problem-solving skills which will serve them well in their future career.
Students receive high-quality support from academic staff, going far beyond the contact they have in class. Staff remain accessible to students via email, phone and office hours. The student learning experience is further enhanced by the Business School's activities (such as the Student Excellence Conference, open lectures, etc).Why choose this course
Mediterranean College Business School is one of the first and leading private business schools established in Greece (1977).
The University of Derby is the No1 UK University in Greece for Marketing Studies (Guardian University Guide 2016) and overall ranks among the TOP-50 UK Universities.
This is the only Master of Science course in Greece that focuses on Marketing Management, thus giving students a strategic understanding of Marketing.
It is a recently updated programme, focusing on new trends in Marketing, such as Intercultural Communication, Digital Media, and Social Corporate Responsibility as well as Creativity and Globalisation.
Assessments are practical and creative, developing students' skills as marketers and as managers: reports, online tests, presentations, mood boards, posters and infographics.
Mediterranean College puts emphasis on the academic support of its (mature) students, by offering personalised support and a structured series of academic development workshops (academic writing, referencing, etc)
Teaching is adjusted to the needs of working professionals (virtual electronic environment, e-library, personal support, assessment through written work), providing students with the necessary conditions for successfully completing the course.
All academic staff are accredited lecturers of the University of Derby for every module they teach. Mediterranean College implements an integrated system of recruitment, assessment and continuing professional development of academic staff so that students receive excellent teaching and personal support to develop their social and professional skills.
Business School students actively participate in activities organised within the MC Employability Scheme, the College's integrative employability development plan.
Further Study & Career
Graduates are holders of an accredited Master's degree, professionally equivalent to those awarded by Greek Higher Education Institutions, and may enjoy the professional rights attached to their degree after they proceed with the required recognition procedure by the Greek authorities.
MSc Marketing Management graduates have attained the required knowledge and skills to work in managerial positions in the wider marketing area. Specifically, they can be employed as marketing, digital marketing, public relations or communications executives in:
commercial departments of enterprises and organisations
advertising & communications agencies
media
public relation agencies
market research agencies
consulting companies
non-governmental organisations
The can also be self-employed marketing professionals. If they wish, they can continue their academic studies towards a PhD.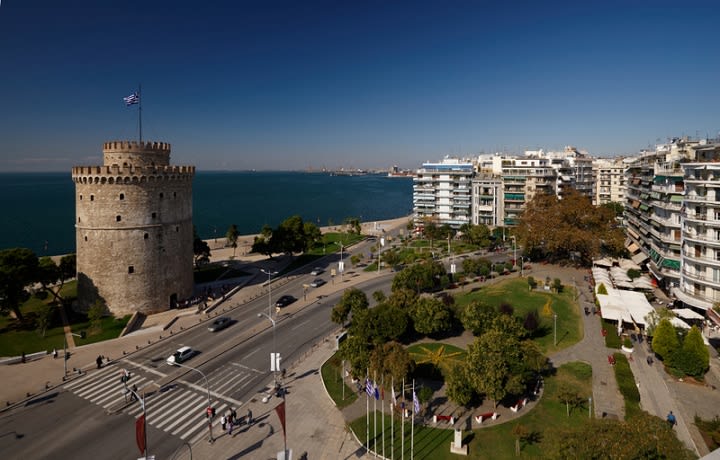 Last updated May 2019
About the School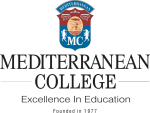 Being the first private College to be founded in Greece back in 1977, the Mediterranean College prides for its pioneering initiatives that have shaped private, higher education in Greece.
Being the first private College to be founded in Greece back in 1977, the Mediterranean College prides for its pioneering initiatives that have shaped private, higher education in Greece.
Read less