Program Description
You want to understand how organisations operate in today's global marketplace and how the different functions of management (such as strategy and operations) link together. You have little or no prior experience in business or management but want a successful management career (this is a good conversion course for those students from other academic disciplines who want to widen their employment opportunities after graduating). You want to be taught and supervised by leading academics who use innovative teaching methods including a mini-consultancy project on a real-life issue.
Management is about working with and through others in an efficient and effective manner to achieve organisational goals.
The MSc in Management is aimed at students from a non-business or management background who want to either enhance their first degree or transition towards a successful management career. This programme educates students on the many facets of management while also developing important management skills such as critical thinking, problem-solving, and communication.
Highlights
Global Opportunities
The course attracts students from a range of academic backgrounds from languages to law, creating a stimulating social and learning environment. International students bring an exciting and diverse perspective to the overall programme; especially within group work.
Career Development
The programme offers a unique opportunity to engage with local organisations, through the module, Winning Markets, which is taken in semester one. This mini-consultancy project runs over the course of the module and students, working in groups, are afforded the chance to present their actionable recommendations based on primary research, to the client company, at the module end. These are real-life problems and not simulated for the purpose of assessment. Not for Profit and charitable organisations have greatly benefited from the programme engagement.
Student Experience
Teaching methods include lectures, workshops, tutorials, case studies, industry speakers, organisation visits and computer simulations. Lectures are also often interspersed with discussion, group exercises and case studies which allow you to engage with theories and concepts and reflect on their application in practice. You will also have opportunities to make presentations and to work on a variety of group tasks, both assessed and non-assessed, improving your communicating and leadership skills.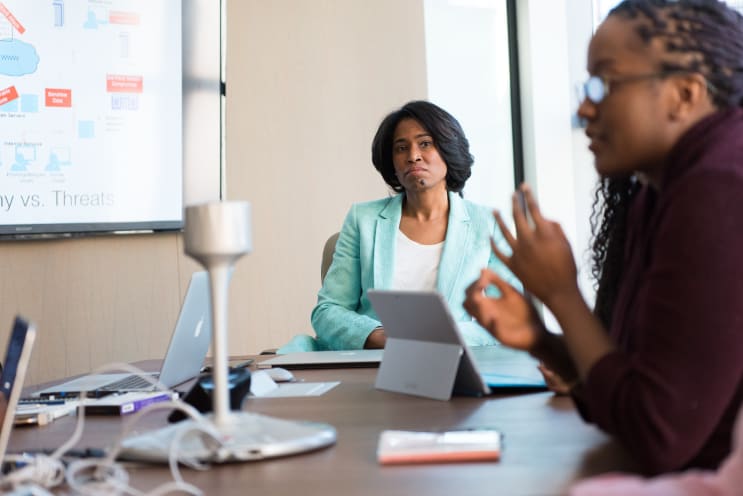 Course Structure
Semester 1
Accounting
Finance
Marketing
Operations Management
Semester 2
Research Methods and Techniques
Strategy-Making for Managers
People Management
Global Innovation Management
Semester 3
Choose one option:
Dissertation
Consultancy Based Report
Academic Research Project
Career Prospects
Core management skills are highly sought-after by employers in the private and public sectors. This MSc provides an opportunity for recent graduates to increase their employment and career prospects, giving themselves a competitive advantage in the graduate labour market.
Our graduates are now playing important roles in a wide range of careers including marketing, supply chain management, operations management, consultancy and general management.
Examples of employers include Aldi (Dublin), BAE Submarine Systems, BDO, Bombardier Aerospace, Centrica plc, Citigroup, Galway County Council, Jameson Whiskey, Lidl (Dublin), Lloyds of London, local and national government offices, PricewaterhouseCoopers, Randox Laboratories Ltd, Rolls Royce, SAP Software Solutions and The Central Bank of Ireland.
Queen's postgraduates reap exceptional benefits. Unique initiatives, such as Degree Plus and Researcher Plus bolster our commitment to employability, while innovative leadership and executive programmes alongside sterling integration with business experts help our students gain key leadership positions both nationally and internationally.
Learning and Teaching
Learning opportunities available with this course are outlined below:
Innovative Teaching: You will progress by expanding your knowledge through case studies, learning from visiting speakers from industry, lectures, workshops and tutorials.
Assessment
Assessments associated with the course are outlined below:
Can include individual coursework, group work, oral presentations, poster presentations, simulations, case studies, class tests, examinations and dissertation.
Entrance requirements
Graduate
Normally a 2.2 Honours degree or equivalent qualification acceptable to the University in any discipline (except Business or Management).
International Students
For information on international qualification equivalents, please check the specific information for your country.
English Language Requirements
Evidence of an IELTS* score of 6.5, with not less than 5.5 in any component, or an equivalent qualification acceptable to the University is required. *Taken within the last 2 years.
International students wishing to apply to Queen's University Belfast (and for whom English is not their first language), must be able to demonstrate their proficiency in English in order to benefit fully from their course of study or research. Non-EEA nationals must also satisfy UK Visas and Immigration (UKVI) immigration requirements for the English language for visa purposes.
For more information on English Language requirements for EEA and non-EEA nationals see: www.qub.ac.uk/EnglishLanguageReqs.
If you need to improve your English language skills before you enter this degree programme, INTO Queen's University Belfast offers a range of English language courses. These intensive and flexible courses are designed to improve your English ability for admission to this degree.
As a result of the COVID-19 pandemic, we will be offering Academic English and Pre-sessional courses online only from June to September 2020.
Academic English: an intensive English language and study skills course for successful university study at degree level
Pre-sessional English: a short intensive academic English course for students starting a degree programme at Queen's University Belfast and who need to improve their English.
Tuition Fees
| | |
| --- | --- |
| Northern Ireland (NI) | £6,900 |
| England, Scotland or Wales (GB) | £6,900 |
| Other (non-UK) EU | £6,900 |
| International | £19,900 |
All tuition fees quoted are for the academic year 2020-21. Tuition fees will be subject to an annual inflationary increase unless explicitly stated otherwise.
Additional course costs
All Students
Depending on the programme of study, there may be extra costs which are not covered by tuition fees, which students will need to consider when planning their studies.
Students can borrow books and access online learning resources from any Queen's library. If students wish to purchase recommended texts, rather than borrow them from the University Library, prices per text can range from £30 to £100. Students should also budget between £30 to £75 per year for photocopying, memory sticks and printing charges.
Students undertaking a period of work placement or study abroad, as either a compulsory or optional part of their programme, should be aware that they will have to fund additional travel and living costs.
If a programme includes a major project or dissertation, there may be costs associated with transport, accommodation and/or materials. The amount will depend on the project chosen. There may also be additional costs for printing and binding.
Students may wish to consider purchasing an electronic device; costs will vary depending on the specification of the model chosen.
There are also additional charges for graduation ceremonies, examination resits and library fines.
Management costs
Students have the option to undertake a consultancy project for their dissertation and are responsible for funding any travel, accommodation and subsistence costs.
How do I fund my study?
The Department for the Economy will provide a tuition fee loan of up to £5,500 per NI / EU student for postgraduate study.
A postgraduate loans system in the UK offers government-backed student loans of up to £10,609 for taught and research Masters courses in all subject areas. Criteria, eligibility, repayment and application information are available on the UK government website.
Last updated Jul 2020
About the School
Founded in 1845 as Queen's College Belfast, we became an independent university in 1908. Today, we are ranked in the top 173 universities in the world (QS World Rankings 2020) in the top 140 in the wo ... Read More
Founded in 1845 as Queen's College Belfast, we became an independent university in 1908. Today, we are ranked in the top 173 universities in the world (QS World Rankings 2020) in the top 140 in the world for graduate prospects (QS Graduate Employability Rankings 2020), and a member of the Russell Group of UK research-intensive universities, combining excellence in research and education with a student-centred ethos.
Read less