Program Description
Overview
This dynamic, contemporary and innovative programme prepares you for management positions across a wide range of industries. It is also designed to assist current managers in preparation for more senior roles.
Open to those with an undergraduate degree in any discipline, the MSc Management programme offers you broad theoretical and practical knowledge of management. The modules cover many topics of relevance to managers both in China and internationally, including international business, strategy, finance, leadership, marketing and entrepreneurship. You will also complete a research project or dissertation on a management-related topic of your choice in consultation with the programme director.
Graduates of this programme, as with all XJTLU masters degrees, earn a University of Liverpool degree that is recognised by the Chinese Ministry of Education.
Accreditation
International Business School Suzhou (IBSS) is one of an elite group of institutions worldwide to be accredited by the AACSB (Association to Advance Collegiate Schools of Business) and EQUIS (European Quality Improvement System)in 2016 and 2018 respectively.
AACSB accreditation is a globally recognised standard for the highest quality in business education. Only five per cent of business schools worldwide have been awarded the accreditation.
The EQUIS accreditation is a quality certification system for business schools set up by the EFMD (European Foundation for Management Development). It has become the most global authoritative and select business school certification body in the world with its comprehensive and rigorous review process. IBSS becomes the youngest business school in the world to have received both EQUIS and AACSB accreditation. There are only less than 100 business schools that have received both AACSB and EQUIS accreditation. This is an important milestone in becoming a world class business school and highlights the strength and significant influence of IBSS at the international level.
Why Should I Study Management at XJLTU?
Master of Science in Management, at International Business School Suzhou offers an unique combination of academic studies with a strong practical business engagement at all levels. The ecosystem surrounding the school has one of the best vibes in world, and it promotes global best practice for innovation and entrepreneurship.
Knowledge and skills
The MSc Management programme will equip you with:
a rich understanding of management practices and theories
insights into how to conduct a broad range of managerial functions and tasks
an awareness of the demands of management in business
research skills through project and dissertation work
potential work experience through internships (for students who are not already employed)
excellent networking possibilities
Modules
Core modules
International business
Accounting and financial management
Strategic organisational design
Strategic business analysis
Business leadership
Marketing management
Strategic operations management
Entrepreneurship and business creation
Dissertation or business project
Optional modules (1 choice)
Entrepreneurship and business creation
Big Data – Applications in Business
Organizational Behaviour and People Management
Additional learning activities
The completion of additional learning activities is required to complete your masters degree. Normally, required ALA hours will be distributed evenly across each semester, amounting to 200 hours per semester. Part-time programmes will normally require 100 to 150 hours per semester.
Careers
Surrounded by many of the world's leading Fortune 500 companies and top Chinese companies, IBSS and our career development team are ideally located for deep engagement with potential national and multinational employers to identify the best job opportunities for our MSc Management students.
This programme includes career skills and personal development support to assist you with career evaluation, job searches, and professional skills development, such as:
consultations with our career development team
guidance on job search techniques
coaching in writing cover letters and CVs as well as interview skills
building and assessing soft competencies like working in teams, communication and presentation skills
assistance in employment and work permit issues.
Entry Requirements
UK
Upper second class (2:1) honours
CHINA
211 Project; Top 100 of 2018 Shanghai Ranking--75 percent or above
Non 211 project; Non Top 100 of 2018 Shanghai ranking – 80- 85% percent or above, depending on your Undergraduate institution
Note: Shanghai Ranking of The Best Chinese Universities is subject to annual update
Chinese applicants are not required to take the MoE postgraduate entrance exam.
NORTH AMERICA
3.0 Cumulative GPA (out of 4) or 3.2 Cumulative GPA in the final two years of your undergraduate programme
OTHER REGIONS
Equivalent academic qualifications
Academic Background
An undergraduate degree (UK 2:1 or equivalent) in finance, accounting, economics, management, science or engineering.
English Language Requirements
If English is not your native language or if you have not studied in English at degree level, you will need to provide evidence of your English proficiency. You should normally possess one of the following qualifications:
IELTS: 6.5 (minimum of 5.5 in all sections)
TOEFL iBT: 90 (minimum of 21 in any skill)
In exceptional circumstances, individual cases will be considered on their own merits. You may be required to attend interviews or tests to further demonstrate your English proficiency.
If you miss the English language requirements by 0.5-1.0 of an IELTS band, or a similar number for other English language exams, you can be admitted to the programme after successful completion of our five- or eight-week intensive English presessional course.
You can also apply to take the XJTLU English language test in lieu of an IELTS/TOEFL or equivalent. Based on the score, students may be admitted or may be required to take and successfully complete the five- or eight-week intensive English presessional course.
Additionally, students may be required to complete English language courses on a pass/fail basis as part of the additional learning activity requirement during their studies at XJTLU.
Last updated January 2019
About the School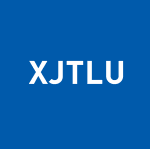 Xi'an Jiaotong-Liverpool University (XJTLU) is an international joint venture university founded by Xi'an Jiaotong University in China and the University of Liverpool in the United Kingdom in 2006. ... Read More
Xi'an Jiaotong-Liverpool University (XJTLU) is an international joint venture university founded by Xi'an Jiaotong University in China and the University of Liverpool in the United Kingdom in 2006.
Read less