MSc / MSc (Fast-track) in Accounting, Finance and Regulation
Home ›
MSc ›
MSc / MSc (Fast-track) in Accounting, Finance and Regulation
Program Description
Today's global, technology-driven and increasingly competitive financial market is almost unrecognisable from that of five years ago. Finance executives and specialists are required to apply the same in-depth knowledge and adept skill to an ever growing, far reaching number of products, regulations and technologies.
While new technologies continue to emerge and rules and regulations change, now more than ever, a digitally-focused, more confident skillset is needed. The MSc Accounting, Finance and Regulation from Glasgow Caledonian University provides you with the confidence and insight to take your existing skills further in your organisation or through further academic study.
Fast track option available
Complete the MSc in just eight months when you already hold a professional qualification. A full professional qualification from any accountancy body in the world that is recognised by the International Federation of Accountants (IFAC) provides you with 90 credits towards the MSc. Join us in January on a fast track route that takes just eight months to complete and comprises of two subject specific modules; Strategic Financial Management and Financial Risk Modelling, and the Masters Research Project.
Your career
Maybe you'll pursue a career as a professional accountant. Maybe you simply wish to expand your understanding of accounting processes to boost your career prospects as manager or leader.
Our graduates are responsible leaders who rise to whatever challenges they face. Thanks to their strong professional skills and foundation in the latest developments in the field, graduates of the MSc Accounting, Finance and Regulation are competitive candidates for accounting and finance jobs in the UK and across the world, working in both the public and private sectors.
What you will study
As part of a specialist, international student community you will explore all aspects of the most up to date financial landscape, and develop the confidence and experience needed to make real impact across a range of leadership, entrepreneurial and global issues.
International Financial Reporting and Regulation
International Financial Management
Financial Services Regulation
Strategic Financial Management*
Contemporary Issues in Management Accounting
Financial Risk Modelling*
Ethics, Governance and Responsible Leadership
Applied Professional Practice
Masters Research Project*
*These modules are included in the fast-track route
International Financial Management
Explore the theories and operations of international financial and currency markets, in the context of financial management of a multinational company. You will study the critical examination of advanced theories in international financial management, the structure of international capital markets, operations of international currency and money markets, and the extra operational risks that arise as a result of operating in international markets.
International Financial Reporting and Regulation
Evaluate the international standard setting process, including the work of the International Accounting Standards Board (IASB). You will examine the main financial statements and selected elements of international accounting standards relating to assets and liabilities. New developments in international financial reporting will be discussed throughout.
Contemporary Issues in Management Accounting
The aim of this module is to equip you with a set of concepts, analytical and practical tools by examining and introducing emerging topics in management accounting and focussing on conceptual and practice based insights. The module incorporates both a theoretical and practical understanding of real world issues, from a UK and international perspective, to enable you to apply this knowledge in your future career.
Strategic Financial Management*
Develop the knowledge and skills necessary to process financial information during decision making, emphasising the identification and critical analysis of relevant issues. Recent developments and current theories in the field will be discussed and you will be able to critically analyse and evaluate the practical implications.
Financial Risk Modelling*
Explore a combination of enterprise and financial risk modelling using both Excel and @Risk software programs to develop risk management models. You will be exposed to the measurement and modelling of the industry accepted categorisation of risks, and focus on issues relating to how losses can arise in any business decision and the methods of managing and controlling those losses.
Financial Services Regulation
Critically assess the operation of financial regulators and regulations. You will examine theoretical approaches to regulations, regulatory structures, and the role of both the regulator and the regulated while also focusing on regulation in practice, both in the UK and internationally. Additionally you will study banking regulation, the conduct of business regulation, and the importance of risk as a driver of both regulation and regulators.
Ethics, Governance and Responsible Leadership
By examining the private, public and social enterprise sectors, you will be equipped with a set of analytical tools and concepts to drive responsible decision-making, whilst highlighting the difference between compliance and ethically driven behaviours. You will gain a theoretical and practical understanding of real world issues, from a UK and global perspective, and learn from the PRME related principles and the Common Good attributes which are central to this module.
Applied Professional Practice
Following on from the knowledge you have gained in Ethics, Governance and Responsible Leadership and with a focus on self-reflection, in this module you will develop your professional competence by undertaking a professional engagement activity. The link between these two core modules reinforces the significance of ethical and responsible decision making and leadership within your future career.
Masters Research Project*
The final element of the programme is the Masters Research Project which provides you with an opportunity to design and undertake a piece of original research. You will apply methods and theories that are commonly used within the field of Accounting, Finance and Regulation and with the support of internationally published literature demonstrate best practice in this field.
*These modules are included in the fast-track route
Entry requirements
All entry requirements listed here should be used as a guide and represent the minimum required to be considered for entry. Applicants who are made a conditional offer of a place may be asked to achieve more than is stated.
Typical Entry Requirements
UK Honours degree 2:2 or equivalent in financial management, actuarial studies, economics, finance, mathematics, statistics, accounting, or an accountancy or finance-related subject.
Entry to Fast-track programme
Holders of final professional examinations of an International Federation of Accountants (IFAC) recognised body are eligible to apply for the fast-track route.
English Language
Academic IELTS score of 6.0 (or equivalent) with no element below 5.5.
Please note: if you are from a majority English speaking country, you may not be required to provide further proof of your English Language proficiency.
Additional Information
Other academic and vocational qualifications
Each application to GCU is considered on an individual basis. If you do not have the typical academic entry qualifications, but can demonstrate relevant work experience and/or credits from recognised professional bodies, you may be eligible to enter this course via the University's Recognition of Prior Learning scheme.
International Pathways
If you do not meet the English language requirements, you may be eligible for the English for University Study programme.
Fees and funding
The tuition fees you pay are mostly determined by your fee status. What is my student fee status?
Tuition fees 2018/19
Home: £5500
RUK: £5500
EU: £5500
International: £12600
Tuition fees 2018/19 - Fast Track
Home: £2750
RUK: £2750
EU: £2750
International: £12600
If you commence your studies in September 2018 or January 2019, these are the annual or module fees that apply to the duration of your course; however, fees are subject to change. For full details on how fees may change read our fees and refund policy.
Additional costs
In addition to course tuition fees, you may encounter additional costs during your time at University.
Scholarships
We provide high-quality education for a fair price; as the University for the Common Good, we are committed to offering accessible higher education for talented students by keeping our tuition fees low and providing a generous scholarship package of over £2.5 million per year.
If you have any questions or enquiries regarding scholarships available for 2018/19, please feel free to contact the student enquiries team.
International student start dates
For new international students, orientation events start on 14 September 2018. This extra time is specifically designed to assist new international students in settling into the UK and GCU prior to the start of general student induction and teaching.
There will be a whole host of fun and informative activities taking place during this period, including campus and city tours, as well as welcome events where you can meet other international students.
Industry visits and masterclasses
We are committed to equipping our graduates to meet the challenges of an increasingly globalised, knowledge-based economy, ensuring they are best placed to achieve employment. Students benefit from a mix of industry visits and masterclasses, relevant to the programme.
Last updated Feb 2020
About the School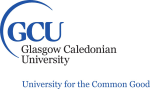 Corporate responsibility and sustainability are fundamental concerns for every organisation. The Glasgow School for Business and Society seeks to address the complex challenges of the global economy, ... Read More
Corporate responsibility and sustainability are fundamental concerns for every organisation. The Glasgow School for Business and Society seeks to address the complex challenges of the global economy, while delivering social benefit to local and global communities.
Read less