Program Description
Our Masters in Luxury Brand Marketing programme provides students with a rich breadth of knowledge and understanding of marketing specifically related to luxury brands. It includes a focus on critical insights into luxury consumer behaviour, luxury branding and marketing communications, and an examination of legal aspects of branding within a luxury context.
It will allow you to develop your intellectual ability together with the contemporary skills and practices needed to excel in the industry. There will also be an opportunity to complete a work placement, volunteering work, desk-based consultancy or even study abroad. Students are also encouraged to engage in an independent research project.
The programme allows students to study luxury marketing within a global context while at the same time developing a greater awareness of the wider obligations of the business, including responsible leadership. The primary aim is to equip students with a contemporary understanding of luxury brand marketing in order to meet the constantly changing needs of the luxury brand industry. To help achieve this, the University has built upon a wealth of expertise in the luxury sector through our distinguished range of academic and honorary professors, who are all current leaders in the industry.
Graduates, equipped with their specialist knowledge, analytical and personal skills, can expect to be well-placed to command managerial positions within the increasingly competitive, digitally-orientated global luxury brand sector.
Module Information
Our well-established links with industry together with current thinking and research has shaped the structure of the programme, which consists of 6 modules, plus a Dissertation.
Strategic Marketing of Luxury Goods
Explores how the assets of a luxury company can be used to create and deliver value to stakeholders, particularly customers and stakeholders. Students are provided with the opportunity to develop a managerial overview of how marketing interacts with the other functional areas of the luxury business.
Legal Aspects of Brand Management
Focuses on and contextualises niche aspects of law so as to be accessible to those without a prior legal study of intellectual property law or regulation. It provides foundations for critical, analytical and legally creative thinking while exploring legal issues related to trademarks, domain names, passing off, design rights, patent rights, copyright, and issues relating to advertising standards.
Developing Personal and Professional Competence
Enables students to identify, understand, develop and articulate their key personal abilities in the context of their future career aspirations. Students will be given the opportunity to undertake an industry placement, volunteer, study abroad or take part in desk-based consultancy in order to be better prepared for their personal and professional life.
Consumer-Led Sustainable Marketing
Designed to provide an in-depth and critical understanding of consumer-led sustainable marketing practices. Students are introduced to the concept of customer insight and its role in marketing decision-making. The module evaluates the psychological, social and economic roots of the discipline of consumer behaviour and relates these to contemporary consumers.
Global Branding and Integrated Marketing Communications
Provides students with a critical understanding of branding theory through an examination of key theoretical frameworks relevant to brand identity, personality, brand relationships and brand culture. Various sectors including fashion, luxury, travel and entertainment are explored while providing students with an understanding of marketing communication's mix.
Research Project: Design and Methods
Introduces students to research approaches and time management skills essential for their research project. The module provides essential knowledge of research design across key areas and adopts a critical perspective in comparing and contrasting alternative research models.
Dissertation
The final element of the programme is the dissertation, which provides you with an opportunity to design and undertake a piece of original research in a selective area of Luxury Brand Marketing.
Minimum Entry Requirements
All entry requirements listed here represent the requirements for entry to the programme that is normally sought. The Admissions Team may assess additional evidence to assess your eligibility, however, depending on your full academic/employment background.
Typical Entry Requirements
UK Honours degree 2:2 (or equivalent
English Language
Academic IELTS score of 6.0 (or equivalent) with no element below 5.5.
Other academic and vocational qualifications
Each application to GCU is considered on an individual basis. If you do not have the typical academic entry qualifications, but can demonstrate relevant work experience and/or credits from recognised professional bodies, you may be eligible to enter this course via the University's Recognition of Prior Learning scheme.
INTO Pathway
If you do not qualify for direct entry, INTO Glasgow Caledonian University offers a Graduate Diploma Programme.
This course offers a route to Glasgow Caledonian University through an excellent teaching and learning experience located in a purpose built study facilities. Successful completion of the Graduate Diploma Programme at INTO Glasgow Caledonian University to the standard required provides guaranteed progression to this degree.
Pre-sessional English
For international students who do not meet the minimum English language requirements, we offer Pre-sessional English language courses to help you improve your English language skills.


Cost & Fees
Tuition fees need to be paid to the university however some students are eligible for tuition fee support. The fees and financial support that are relevant to you depend on where you lived before coming to university.
Last updated Oct 2018
About the School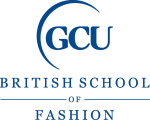 The British School of Fashion is an innovative academic hub developed by Glasgow Caledonian University (GCU) to create and disseminate strategic fashion business insight through its provision of leadi ... Read More
The British School of Fashion is an innovative academic hub developed by Glasgow Caledonian University (GCU) to create and disseminate strategic fashion business insight through its provision of leading-edge education, research and consultancy.
Read less