Read more about this program on the school's website
Program Description
Programme overview
Gain intellectual and practical skills to engage in linguistics research, either for its own sake or as part of cross-disciplinary research.
Where does diversity come from in the world's languages?
What do we have to know in order to speak a language?
Why does language change?
What do languages have in common?
This highly flexible MSc draws on the University of Edinburgh's unparalleled research expertise in Linguistics. Linguistics and English Language at Edinburgh has access to a wide breadth of research themes, with the greatest theoretical depth that you will find anywhere.
The breadth of research is reflected in the range of courses which are on offer in this programme. We have a number of staff with diverse interests to support the wide number of courses offered. This programme enables you to have the flexibility to pick and choose courses to suit your interest and career aims.
The department has multiple overlapping research groups, covering everything from meaning and grammar to language evolution. This programme is unique in allowing you the freedom to draw on these resources.
Why study Linguistics at Edinburgh?
We're ranked in the world's top 5 universities for linguistics (QS World University Rankings by subject 2019).
Linguistics research at Edinburgh ranks 1st in Scotland and 2nd in the UK in the THE ranking by subject of the REF 2014.
You will be part of a learning community which includes one of the largest concentration of language scientists in the UK
You will be taught by world-class experts in Linguistics, Psychology and other related subject areas at the University
Programme structure and assessment
This programme comprises two semesters of taught compulsory and optional courses, followed by a dissertation
Most courses consist of lectures and tutorials, the latter comprising lab work, paper discussion or presentations, depending on the topic of the course. Some courses feature project work that requires two or more students working together to carry out an empirical study.
Coursework assessment is done through a mixture of exams and assignments including essays, critical reviews of published work, analysis of real or mock data, and mini-research projects.
For 20-credit courses, there are usually two pieces of assessment, one halfway through the semester and the other, at the end of the semester. For 10-credit courses, there is usually one piece of assessment, which is at the end of the semester.
The dissertation consists of a piece of independent research of around 8,000 words intended to demonstrate knowledge of the literature and research skills in a particular area of linguistics.
Learning outcomes and careers
This programme provides you with a range of knowledge and skills to prepare you for further study and a career using linguistics
Students graduating from our programme will understand how to analyse key data in syntax, semantics, pragmatics, phonology, and morphology, how to theorise such data, and how to exploit empirical methods to test their theories.
The key aims of the programme are to:
provide specialist knowledge within the fields of different theoretical sub-disciplines of linguistics
integrate relevant knowledge in those fields
establish a foundation for advanced research within phonology, morphology, syntax, semantics and pragmatics
provide a comprehensive understanding of the basic principles of research in theoretical and descriptive linguistics
develop the students' analytical skills in an interdisciplinary context
We offer a strong focus on theoretical understanding: you will learn how to analyse data in the context of cutting-edge linguistic structure at all levels, drawing on expertise of the department, which is particularly strong in theory development, and will be well placed to compare and evaluate competing proposals, both from within the same theoretical model, and from competing models.
Additionally, you will acquire the necessary data-elicitation skills and skills in handling naturally occurring data in corpora.
All of these skills provide a firm foundation for further PhD study in Linguistics or related disciplines.
Last updated Nov 2019
About the School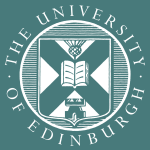 The School comprises Philosophy, Psychology and Language Sciences (Linguistics and English Language). The school aims to maintain its internationally-renowned reputation for research and to use this a ... Read More
The School comprises Philosophy, Psychology and Language Sciences (Linguistics and English Language). The school aims to maintain its internationally-renowned reputation for research and to use this as a solid foundation for teaching.
Read less