MSc Leadership for Sustainable Development
Home ›
MSc ›
MSc Leadership for Sustainable Development
Program Description
MSc Leadership for Sustainable Development
Managing sustainability is one of the most challenging and rapidly growing areas in both the public and private sectors. With increasing recognition of the impact of a world living beyond its means, the commitment to sustainable development to meet the needs of present generations without jeopardising those of the future has never been more apparent.
This innovative conversion Masters programme is open to applicants from all disciplinary backgrounds and promotes leadership and embraces action-based, experiential learning, facilitated through a series of lectures, work placements and group projects. The programme fosters critical thinking and promotes the use of initiative for problem-solving and decision-making in sustainable development.
WHY QUEEN'S?
The programme of three eight-week placements in the NGO, governance and business and finance sectors can be carried out locally or internationally. These aim to help students become sustainable development 'champions' who can identify and address problems of sustainability in innovative ways and further mainstream sustainable development across all sectors and at all levels.
The year-long group project requires several students to work with an organisation of their choice to explore sustainable solutions to a specific problem.
COURSE DETAILS
Autumn Semester
Students will be introduced to leadership and sustainable development over three taught modules to help gain an overview of the principles and values of sustainable development, and why it is important.
Leadership for Sustainable Development: explores theories and practices of leadership and project management in the context of sustainable development.
Foundations for Sustainable Development 1 & 2: considers core themes, policies and strategies underpinning sustainable development.
Effective Leadership (Group Project): requires a small group of students to engage over the year in a project of their choice to promote sustainable development through 'experiential learning'.
Spring and Summer Semesters
Students carry out three placements, each comprising eight weeks' work in each of the following:
Sustainable Development in NGO (Placement 1): provides experiences of sustainable development and leadership in Non-Governmental Organisations.
Sustainable Development in Governance (Placement 2): provides experiences of sustainable development and leadership in Governance.
Sustainable Development in Business (Placement 3): provides experiences of sustainable development and leadership in Business.
ASSESSMENT & FEEDBACK
Students will be assessed through a variety of methods throughout the course.
This includes; research projects, group work, one examination, presentations, reports and essays, seminar contribution and reflective self-assessment
LEARNING AND TEACHING
At Queen's, we aim to deliver a high-quality learning environment that embeds intellectual curiosity, innovation and best practice in learning, teaching and student support to enable the student to achieve their full academic potential.
On the MSc in Leadership for Sustainable Development we do this by providing a range of learning experiences which enable our students to engage with subject experts, develop attributes and perspectives that will equip them for life and work in a global society and make use of innovative technologies and a world class library that enhances their development as independent, lifelong learners.
Teaching is a combination of morning and afternoon classes.
Examples of the opportunities provided for learning on this course include; lectures, practical experiences, E-Learning technologies, Self-directed study and added value qualifications to enhance employability.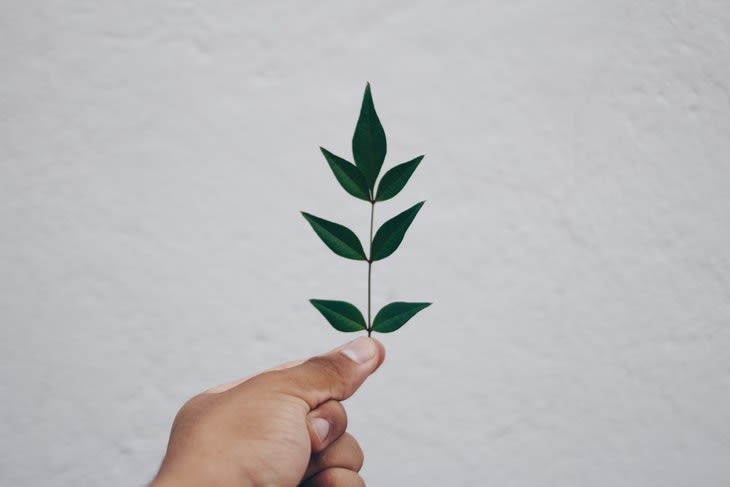 ENTRY REQUIREMENTS
Normally a 2.2 Honours degree or above or an equivalent qualification acceptable to the University.
Applicants who do not meet the above academic requirements will be considered on a case-by-case basis. Submission of a portfolio and/or interview may be required.
ADDITIONAL INFORMATION FOR INTERNATIONAL STUDENTS
INTERNATIONAL QUALIFICATIONS
For information on international qualification equivalents please select Your Country from the list on our International Students website.
International students wishing to apply to Queen's University Belfast (and for whom English is not their first language), must be able to demonstrate their proficiency in English in order to benefit fully from their course of study or research. Non-EEA nationals must also satisfy UK Visas and Immigration (UKVI) immigration requirements for the English language for visa purposes.
Evidence of an IELTS* score of 6.0, with not less than 5.5 in any component, or an equivalent qualification acceptable to the University is required.
*Taken within the last 2 years.
If you need to improve your English language skills before you enter this programme, our partner INTO Queen's University Belfast offers a range of English language courses. These intensive and flexible courses are designed to improve your English ability to entry to this programme.
CAREER PROSPECTS
Our students go on to work in a variety of roles in both the private and public sector here in Northern Ireland and internationally. The following are some of the jobs they have taken on:
Doctoral Researcher, The University of Nottingham, The GeoEnergy Research Centre (GERC)
Communications and Engagement Specialist, UBC Sustainability Initiative, British Columbia
Sales Performance, Energia
Environmental Manager at George Best Belfast City Airport, PIEMA
CYPD Coordinator at International Rescue Committee, Tanzania
Sales Operations Manager at Azuri Technologies
Senior Compliance Officer, Legg Mason
Operations Manager, M& S Energy
Major Gifts Officer at The Futuro Media Group
Project Manager at Safi Sana Holding BV
Sustainability Consultant Belfast
Housing Development Officer at The City of Edinburgh Council
Assistant Manager, Green Energy Wind
Coach Resource Coordinator at Cricket Australia
Recycling Education Promotions Officer, Belfast City Council
Operations Lead at ChangeX
Regional Researcher to Patrick Harvie MSP at The Scottish Parliament
International Development Volunteer, Raleigh International
Associate, Advanced Energy Centre of MaRS Discovery District, Toronto
Project Assistant at Climate Northern Ireland
Procurement Manager at ANTI- CORRUPTION COMMISSION
Business Development and Tenders Manager at Action Renewables
Research Assistant, fDi Intelligence at Financial Times
Marine Community Support Officer, Fauna & Flora International
Quality Assurance Auditor at Almac Group
HSEQ Advisor/Bid Co-ordinator at Parr Group
Analyst at Megabuyte
Key Account Consultant at AES Sustainability Consultants
HSEQ Advisor at Geda Construction
Management Consultant at Arcadis
Quantity Surveyor at Wills Bros Ltd
Market Research Mintel
Associate at PwC
Program Director at Randolph County Youth Development Initiative
EESP Assistant Technical Manager at Ofgem E-Serve
Economic Development Partnership Officer at Belfast City Counci
Project Coordinator Almac
Fishery Officer with Loughs Agency
Environmental Officer at Queen's University Belfast
Parliamentary Assistant and Office Manager to Claire Hanna MLA. SDLP South Belfast.
Education Specialist, European Academy of Allergy and Clinical Immunology, Switzerland
Quality Assurance Manager at Premier Medicaid
Industrial Symbiosis Practitioner with International Synergies NI Ltd.
Environmental and Quality Officer at Henry Brothers Ltd
Environmental Graduate at Lagan Construction Group
Consultant at RSM PACEC
FEES & FUNDING
There is a range of funding and scholarship options available to those considering study at Queen's.
Postgraduate loans
The Department for the Economy will provide a tuition fee loan of up to £5,500 per NI / EU student for postgraduate study.
A postgraduate loans system in the UK offers government-backed student loans of up to £10,609 for taught and research Masters courses in all subject areas. Criteria, eligibility, repayment and application information are available on the UK government website.
International Scholarships
Information on scholarships for international students, is available at http://www.qub.ac.uk/International/International-students/International-scholarships/.
Last updated Jul 2019
About the School

The Faculty of Medicine, Health & Life Sciences at Queen's University Belfast has a reputation for excellence in education and research - a reputation which is reflected in our position in the top ... Read More
The Faculty of Medicine, Health & Life Sciences at Queen's University Belfast has a reputation for excellence in education and research - a reputation which is reflected in our position in the top ten universities in the UK for Research Intensity.
Read less