MSc International Management/CEMS
Home ›
MSc ›
MSc International Management/CEMS
Read more about this program on the school's website
Program Description
Why CEMS?
The MSc International Management/CEMS brings you two degrees in one world-class 18-month programme through RSM's partnership with the global CEMS organisation. It offers an unrivalled start to your career thanks to high-quality international teaching and superb networking prospects. You can specialize through careful selection of courses and your thesis topic, or choose a track of more general management studies.
CEMS, the Global Alliance in Management Education, is a strategic alliance of top business schools and leading multinational organisations: over 30 world-class academic institutions around the world collaborate with over 70 corporate partners and 5 NGOs to offer international students a unique blend of high-quality education and professional experience.
Candidates already know that RSM is where they will find a solid business education in the largest international port in Europe, embedded in a nation with a rich history of trading.
The programme's credentials, its focus on the practical aspect of business education and the highly competitive selection process ensure that you will join a highly motivated and talented class, and undertake a demanding international programme.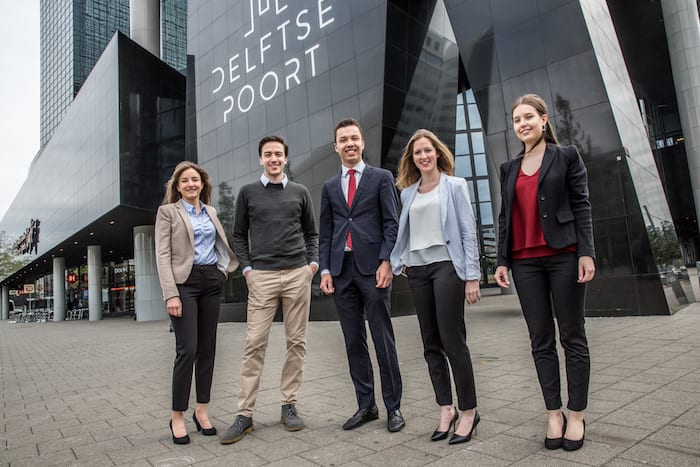 Who is this programme for?
Talented bachelor graduates from around the globe with an ambition to pursue a great career. No previous professional experience is necessary, but candidates should be high-achieving, socially competent, and real team players.
It is required that students have obtained a research university bachelor degree in Business Administration or a related field.
What does this programme offer?
This programme is geared toward preparing you for leadership positions in the competitive international labour market.
You will gain a thorough knowledge of management of international companies, practical experience through real business projects and international internships, and training in general and specialised management skills;
You'll start your career with the advantage of having learned the real-world skills of presentation, negotiation, conflict management, debating, responsible leadership, team-building and networking. All of this is done through seminars, placements, consultancy projects and case-studies, which take place at RSM and in businesses and classrooms around the world on international exchanges and internships;
You will become part of a global network of alumni and corporate partners, very valuable resources in the shaping of your career path.
At the end of the programme, you will receive two highly ranked qualifications: RSM's MSc in International Management degree as well as the CEMS-Master in Management qualification awarded by CEMS, The Global Alliance in Management Education.
RSM is one of seven CEMS schools featured in the top tier of the FT Global Masters in Management ranking 2018, making it an excellent start to your international management career.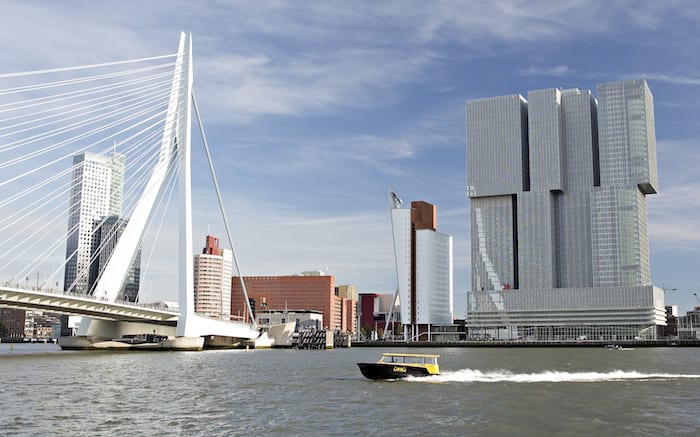 Tuition fees
The 2019-2020 tuition fee for the MSc programmes is approximately €27,000 per year. The Dutch government contributes towards this cost for students who hold nationality from a country belonging to the European Economic Area (EEA). These students, therefore, pay only the statutory fee of €3,125 per year.
EEA: €3,125 per year
Non-EEA: €27,000 per year
Last updated May 2020
About the School
Over the past 40 years, Rotterdam School of Management, Erasmus University has firmly established its reputation as one of Europe's leading business schools.
Over the past 40 years, Rotterdam School of Management, Erasmus University has firmly established its reputation as one of Europe's leading business schools.
Read less
Visit the school's website