MSc International Management (Business Analytics)
Read more about this program on the institution's website
Program Description
Key information
Degree: International Management (Business Analytics) MSc
Types of study: Full-time
Duration: One year
Start date: September 2020
©University of Nottingham Ningbo China
Course overview
Our MSc International Management (Business Analytics) programme is a one year, full-time programme consisting of 6 core modules, and 2 elective modules from a choice of 7 elective modules.
The core modules are conducted via lectures, tutorials, and computer laboratory sessions. Students undertake the dissertation project in Business Analytics using real-world data or in collaboration with one of our industrial partners.
Graduates of the programme will have gained the necessary skills and knowledge in a range of fields, including business operation, database, statistics, informatics, data analytics, machine learning and big data technologies in real-world business contexts.
Course structure
Year 1
Semester 1 Compulsory modules
BUSI4389 Data at Scale: Management, Processing and Visualization (20 Credits)
BUSI4390 Foundational Business Analytics (20 Credits)
Semester 2 Compulsory modules
BUSI4391 Machine Learning and Predictive Analytics (20 Credits)
BUSI4392 Analytics Specializations and Applications (20 Credits)
BUSI4393 Leading Big Data Business Project (10 Credits)
Summer module
BUSI4374 Data-Driven Dissertation Project in Business Analytics (60 Credits)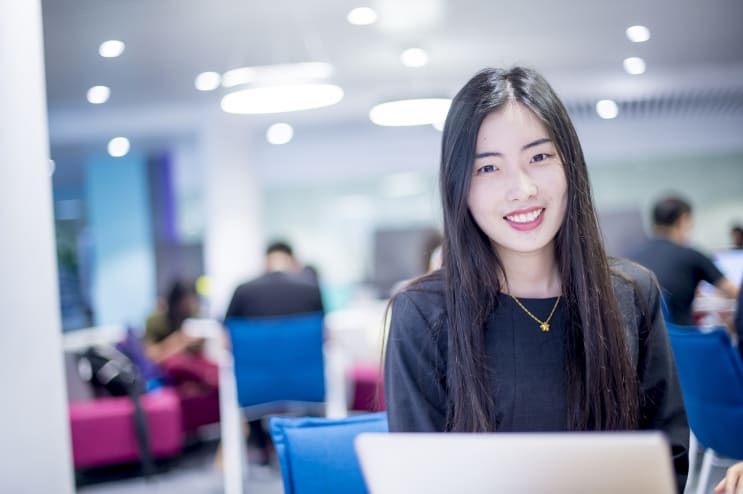 ©University of Nottingham Ningbo China
Careers and further study
The area of business analytics is growing in financial sectors, customer services, enterprise optimization, and consumer marketing.
When our students graduate, they will be able to:
Find a job in the business firms that require the knowledge of big data and advanced analytic techniques.
Study the organisations, management, and international external environments.
Gain business insights and professional skills in data mining, data visualization, data management, process modelling, predictive and advanced analytics.
Develop the ability to optimize business processes and management practice.
Contribute to business and society at large.
What are the potential careers of our graduates?
Business intelligence analytics,
Marketing analyst
Business systems analyst
Business consultant
Solution Architects
Scholarships, sponsorships and bursaries
To encourage academic excellence, we offer a comprehensive and expanding range of full and partial scholarships.
Historically over 40% of our postgraduate students were awarded scholarships for their entry. Once enrolled, current students are eligible for additional merit and/or performance-based scholarships and awards, which covers approximately 32.5% of our whole student body.
Entry requirements
Although the entry requirements vary depending on the course, as a general rule, you are expected to hold an honours degree at 2:1 level or above (or international equivalent). Applicants should have a Bachelor's degree which includes substantial mathematical/statistical content, such as management, business studies, economics, accounting, finance, engineering, computer science, mathematics and statistics. All cases need to be reviewed by an admission tutor excluding direct rejection cases.
English language requirements
In addition to academic qualifications, if your first language is not English or entry qualification was not obtained in the English medium are required to provide evidence of your proficiency in English. The minimum requirements are IELTS 6.5 no less than 6.0 in any element, or PTE Academic 62 (minimum 55).
Last updated Sep 2020
About the School
The University of Nottingham Ningbo China (UNNC) was the first Sino-foreign university to open its doors in China. Established in 2004, with the full approval of the Chinese Ministry of Education, we ... Read More
The University of Nottingham Ningbo China (UNNC) was the first Sino-foreign university to open its doors in China. Established in 2004, with the full approval of the Chinese Ministry of Education, we are run by the University of Nottingham in partnership with Zhejiang Wanli Education Group, a key player in the education sector in China.
Read less