MSc International Fashion Business Management
Home ›
MSc ›
MSc International Fashion Business Management
Read more about this program on the school's website
Program Description
With a strong focus on employability and social responsibility, MSc International Fashion Business Management is aimed at applicants from a variety of backgrounds who want to gain a professional understanding of the fashion industry.
The programme structure allows fashion creatives to continue their creative practice whilst gaining a sound knowledge of international fashion business, as well as applicants who would like to establish their own fashion brand or business in this competitive globalised industry. This course will equip graduates with the key skills required to help evolve the fashion industry to become more ethically conscious, socially progressive and environmentally sustainable.
Students will gain experience in both the strategic and creative aspects of fashion, business and management. They will develop knowledge of business, environmental, social and cultural contexts, underpinning the strategic and creative process with theoretical knowledge in an ever-changing global market. The character and culture of Manchester is embedded in this course. As an international city that attracts global brands and has a flourishing independent fashion economy, students can avail of a range of different learning experiences. Through a range of live project briefs and opportunities for collaboration, students are encouraged to challenge the status-quo and produce a creative industry portfolio that demonstrates their distinct skills and experience to prospective employers.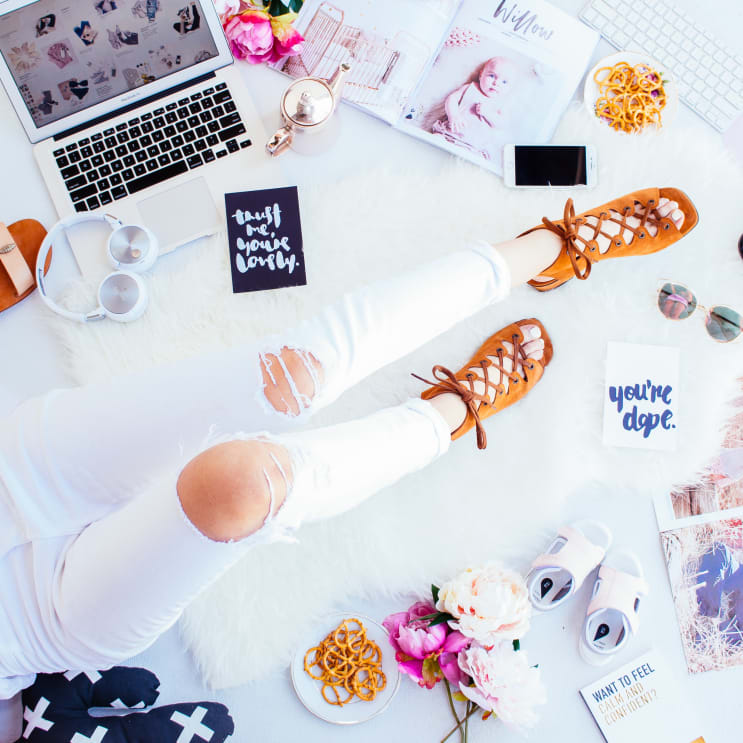 Features and Benefits
Flexibility - Select from a range of specialist optional units in Term 2, including entrepreneurship, product development and industrial experience, to tailor your studies to your interests and career aspirations.
Fashion Community - An international and culturally diverse city, Manchester hosts global brands in addition to a flourishing independent fashion economy and creative industries.
Expertise - Our staff are researchers and industry specialists, covering the breadth of the fashion world from design, supply chain and production to marketing, merchandising and management.
The Future of Fashion - Students will be equipped with the essential knowledge and key skills needed to help evolve the fashion industry to become more environmentally sustainable, socially progressive and ethically conscious.
Industry Links - We are connected with over 400 industrial partners, from ASOS and Boohoo to Alexander McQueen and the British Fashion Council, ensuring our programmes are shaped to meet the needs of an ever-changing sector through live projects, external visits and networking opportunities.
Course Information
The course is academically rigorous and it will require you to embrace challenging, imaginative industry-led briefs. Teaching and learning will be delivered within an interactive and dynamic environment that will support the collective development of ideas. The learning environment will also foster collaborative working, disciplined enquiry and independent critical thought.
Throughout the programme you will develop your skills in communication, teamwork and critical thinking further, helping to enhance your employability after graduation, whilst student-led briefs and independent learning will ensure that you grow as an autonomous, creative thinker with specialist expertise.
Year 1
The MSc taught programme is 180 level 7 academic credits comprising of:
2 x core programme specific units (30 credits)
2 x core shared units (15 credits)
2 x options units units (15 credits)
1 x core shared unit (60 credits)
In addition to course-specific units, the MSc taught programme comprises of both core and options units which are shared across a cluster of MSc courses within Manchester Fashion Institute.
Full-time students complete the programme in 12 months split into 3 terms, each consisting of 60 credits of study.
Core units
Fashion Enquiry

Brand and Consumer Cultures

Fashion and Business Practices

Masters Project

Global Brand Development and Strategic Management
Study and assessment breakdown
10 credits equates to 100 hours of study, which is a combination of lectures, seminars and practical sessions, and independent study. A masters qualification typically comprises of 180 credits, a PGDip 120 credits, a PGCert 60 credits and an MFA 300 credits. The exact composition of your study time and assessments for the course will vary according to your option choices and style of learning, but it could be:
Study
Full-time 25% lectures, seminars or similar; 0% placement; 75% independent study
Assessment
Full-time 100% coursework; 0% practical; 0% examination
Entry requirements
A minimum of 2:2 Honours degree is required. Equivalent EU/international qualifications are also accepted.
English language requirements
Overseas applicants will require IELTS with an overall score of 6.5 with no less than 5.5 in any category, or an equivalent accepted English qualification.
Fees and Funding
UK and EU Students
Fees for this course have yet to be confirmed and will be updated shortly.
Non-EU and Channel Island Students
Fees for this course have yet to be confirmed and will be updated shortly.
Additional Information
A masters qualification typically comprises 180 credits, a PGDip 120 credits, a PGCert 60 credits, and an MFA 300 credits. Tuition fees will remain the same for each year of study provided the course is completed in the normal timeframe (no repeat years or breaks in study).
Additional Costs
Specialist costs
Optional estimate: £300 - £1100
IT and Digital: It is advised that you provide your own laptop for developing written and visual research, for producing written submissions and presentations, and to facilitate independent working. Indicative cost: £400
Research and Study Visits: There may be travel costs involved in pursuing personal lines of research or professional opportunities which may arise as a result of the programme. Students are encouraged to engage in a study trip such as Berlin Fashion Week and other events which might be local and national. Costs will be dependent on the level of research activity and the locations. Indicative cost: £300 - £700
Other costs
Optional estimate: £50 - £100
You may choose to submit written work and some portfolio work electronically at no cost, however, from time to time you will be required to print and bind written assessment material and this will incur a cost.
Career Prospects
Upon successful completion of this postgraduate degree, graduates will not only meet the immediate needs of a global industry, but will also be equipped to lead on the development of innovative new products and technological practice, to establish their own fashion business, to drive competitive advantage, sustainability and to thrive in a climate of continuous change in the design, communication, and business areas. The portfolio or body of work that is completed throughout this programme will map onto each student's needs and interests, dependent on their chosen path.
Therefore, whether it be industry employment, an entrepreneurial venture, social enterprise, freelance work or further postgraduate study that is their ambition, graduates will be well-prepared to transition into employment.
Last updated Oct 2020
About the School

Manchester Metropolitan University is home to a diverse international student population from more than 130 countries. The University is ranked amongst the world's top 200 universities under 50 years ... Read More
Manchester Metropolitan University is home to a diverse international student population from more than 130 countries. The University is ranked amongst the world's top 200 universities under 50 years old, which is a measure of its commitment to delivering and supporting quality research and teaching. Manchester Metropolitan provides its students with regular employability events including advice workshops, industry networking, guest speakers and careers fairs. The University also has industry links with many global companies, including IBM, Bentley Motors, Bosch, Microsoft, Nike, Adidas, Manchester City Football Club and Walt Disney. A range of scholarships exclusive to international students is also available, up to the value of £5,000.
Read less