Read more about this program on the institution's website
Program Description
Key information
Degree: International Business MSc
Types of study: Full-time
Duration: One year
Start date: September 2020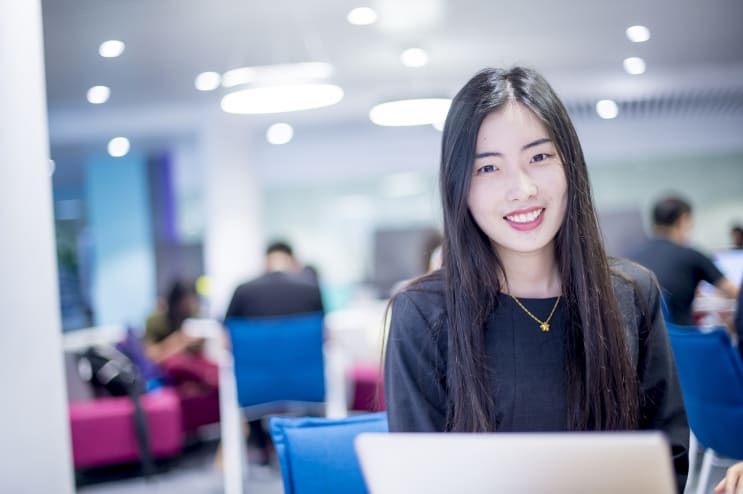 ©University of Nottingham Ningbo China
Course overview
This programme aims to develop knowledge and skills in fundamental management disciplines, while also including specialist modules in various areas of international business.
This is a 'conversion' masters programme for students without a basic degree in business/management and related areas. With the global economy increasingly influencing the business world, this programme provides non-business school graduates with a solid foundation in international business theory and practice.
Special features
This is a career-changing programme for non-business students.
Course structure
The MSc in International Business programme is a full-time degree studied over a period of calendar year commencing late September. In each case, participants take taught modules and prepare a dissertation. Students without the relevant English proficiency are required to do a Summer pre-sessional programme before gaining entry onto the postgraduate programme.
Classes are in the form of two or three-hour teaching/learning sessions that include some small group teaching and study.
The structure of the MSc in International Business programme is modular, with individual modules each having a weighting of either 10, 15 or 20 credits. One credit represents 10 hours of student work, meaning that a 10 credit module represents 100 hours, a 15 credit module represents 150 hours of study, and a 20 credit module represents 200 hours of study including formal teaching, independent study, revision, and the preparation of assessments. The MSc degree requires the successful completion of 180, 120 of which are taught modules, and 60 credits an international business dissertation.
All students undertake core modules relating to international business. The remaining modules offer a choice of electives. These allow the student to focus upon the modules with an international emphasis that is most closely associated with his/her career aspirations.
Year 1
Semester 1 Compulsory modules
BUSI4317 International Accounting (10 Credits)
BUSI4319 International Business Environment (10 Credits)
BUSI4315 Business Economics (20 Credits)
BUSI4316 Managing People (MSc) (20 Credits)
Semester 2 Compulsory modules
BUSI4324 Essentials of International Marketing (10 Credits)
BUSI4542 International Business Strategy (20 Credits)
BUSI4529 Research Methods for Management Studies (20 Credits)
Summer module
BUSI4325 Dissertation: MSc International Business (60 Credits)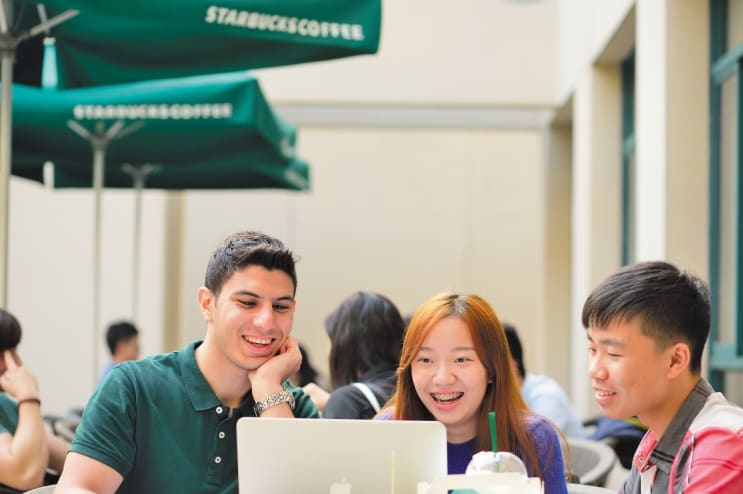 ©University of Nottingham Ningbo China
Careers and further study
This degree offers career opportunities in a variety of careers such as Accountancy, Consultancy, Business Development, Human Resources, IT, Logistics, Marketing, Private Banking, Project Management, Market Research and Sales and Distribution.
Scholarships, sponsorships and bursaries
To encourage academic excellence, we offer a comprehensive and expanding range of full and partial scholarships.
Historically over 40% of our postgraduate students were awarded scholarships for their entry. Once enrolled, current students are eligible for additional merit and/or performance-based scholarships and awards, which covers approximately 32.5% of our whole student body.
Entry requirements
Although the entry requirements vary depending on the course, as a general rule, you are expected to hold an honours degree at 2:1 level or above (or international equivalent). The programme open to all disciplines except for Business or Management.
English language requirements
In addition to academic qualifications, if your first language is not English or entry qualification was not obtained in the English medium are required to provide evidence of your proficiency in English. The minimum requirements are IELTS 6.5 no less than 6.0 in any element, or PTE Academic 62 (minimum 55).
Last updated Sep 2020
About the School
The University of Nottingham Ningbo China (UNNC) was the first Sino-foreign university to open its doors in China. Established in 2004, with the full approval of the Chinese Ministry of Education, we ... Read More
The University of Nottingham Ningbo China (UNNC) was the first Sino-foreign university to open its doors in China. Established in 2004, with the full approval of the Chinese Ministry of Education, we are run by the University of Nottingham in partnership with Zhejiang Wanli Education Group, a key player in the education sector in China.
Read less