MSc International Business: Sustainable Finance
Home ›
MSc ›
MSc International Business: Sustainable Finance
Program Description
MSc International Business: Sustainable Finance
What duty do financial institutions and corporations have to engage in long-term sustainable development? How can they balance this with the wishes of shareholders, when these are focused on the short term? How can benchmarks on the sustainability performance of investments lead to higher returns? And crucially, how can sustainability challenges be turned into competitive advantages? This specialisation focuses on how financial institutions and organisations can implement sustainability in ways that allow them to reach their strategic goals. You take a multidisciplinary approach – management, corporate strategy, accounting, reporting, marketing and more – to issues such as sustainable banking, investing, real estate and microcredit. You consider how the financial market is organised and how, within this mainstream framework, companies can be more sustainable. How can sustainability profitably be achieved today and in the future? Maastricht University's School of Business and Economics (SBE) is the world leader in sustainable finance. The Finance Department is internationally recognised for the cutting-edge research it was doing in this field long before it landed on the agenda of America's Ivy League schools and other European institutions. The department also founded two leading institutes for sustainable finance research: the European Centre for Corporate Engagement (ECCE) and the Global Real Estate Sustainability Benchmark (GRESB). These institutes collaborate with pension funds, rating agencies, corporations, and regulators to conduct research and develop tools that matter to practitioners. In a nutshell, SBE was the source and remains the hub of this field worldwide. In this specialisation, you will participate in mandatory courses and skills training, choose an elective in finance, business or sustainability, and write a master's thesis. You receive guest lectures from expert practitioners, work on case studies and other practical assignments, and acquire the necessary techniques and tools to conduct financial research, all by way of our hands-on PBL method. In short, you will be equipped with the latest academic theory as well as the skills to apply it in practice.
What will you learn?
Mainstream finance, combined with a multidisciplinary perspective on material sustainability issues. The toolkit, in other words, of the finance professional of the future. You will learn:
the academic theory and practical tools that underlie financial analysis, valuation, capital budgeting and investment decisions
to serve as a bridge between different disciplines and experts in organisations aiming to create value through sustainability
to enhance financial decision making by linking environmental, social and governance (ESG) issues to key value drivers, such as the cost of capital, profitability, and investment returns
to benchmark financial institutions and companies along financial and sustainability metrics for the purpose of investing in stock, bond and real estate markets
how sustainability relates not only to finance but also to financial reporting, corporate governance systems, strategy analysis and financial product development
to identify and address those mechanisms in the capital market that help or hinder companies in the quest for sustainability.
With its emphasis on long-term, sustainable finance, this specialisation differs from that of IB Finance, which focuses more on corporate finance. It is also distinct from the Marketing–Finance specialisation, which focuses on the marketing aspects of financial products and the contribution of marketing to financial outcomes.
Career prospects
Now that sustainability has landed on the radars of financial institutions, corporations, and regulators, they will be in urgent need of experts in both finance and sustainability. As part of this new generation of finance practitioners, your prospects are excellent. You will be qualified to work in all the same companies as finance graduates but with a competitive edge thanks to your enhanced knowledge of sustainability. SBE has an excellent network of financial institutions and organisations, which can give you a great leg up into a sustainable finance job. You could work:
as a business consultant, financial analyst, financial manager, investment portfolio manager, risk manager or sustainability expert
at asset managers, multinationals, regulators, consultants, benchmarking agencies, pension funds or rating agencies. Companies with an explicit sustainability mission include ABN AMRO, Achmea, APG, Black Rock, Deutsche Bank, DSM, ING, KPMG, PWC, Rabobank, UBS, Unilever and more.
Application Deadlines
February start Non-EU (entrance visa): 1 October EU / non-EU+Dutch residence permit: 1 December September start Non-EU (entrance visa): 1 May EU / non-EU+Dutch residence permit: 1 June
Last updated May 2019
About the School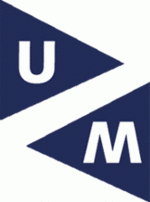 The most international university in the Netherlands, stands out for its innovative approach to learning and international outlook. With 16,000 students and 4,000 staff, Maastricht University offers ... Read More
The most international university in the Netherlands, stands out for its innovative approach to learning and international outlook. With 16,000 students and 4,000 staff, Maastricht University offers a wide choice of academic programmes, all
Read less