MSc International Business: Strategy and Innovation
Home ›
MSc ›
MSc International Business: Strategy and Innovation
Program Description
MSc International Business: Strategy and Innovation
In a rapidly changing business environment, an organisation's strategy and ability to innovate are essential for its future viability and competitiveness. This challenging track, which combines an analytical understanding of the strategic decisions facing today's companies and the importance of innovation with the practical application of your knowledge through group work and case studies, will prepare you for leading positions in international business.
What will you learn?

This track covers a broad range of topics crucial to a deep understanding of the strategic and innovation decisions international businesses need to make. At the strategic level, you will learn how to conduct a competitive analysis of a company's market environment, study the advantages of mergers and acquisitions and consider areas such as marketing, logistics and investment. At an innovative level, you will look at the process of innovation and entrepreneurial ventures. You will learn to think critically and creatively about strategic business problems and be able to see them in context within the wider organisation. You will learn to do this without getting lost in the details.
At the end of the track, you will be able to:


• maintain a 'big-picture' overview of a company and its capabilities
• understand how the international business environment works
• recognise the importance of innovation for staying ahead
• work in a team and communicate in a multi-cultural environment
Career prospects
Strategy and Innovation focuses on two important aspects of international business but does not specialise in a specific operational area. This means that a wide variety of senior-level positions will be open to you. You will be highly attractive to large organisations looking for managers with a good grounding in international business and the ability to see the big picture. However, your leadership and communication skills will also be an asset to smaller companies who are looking to get beyond the initial stages of growth. You may also choose to join a consultancy firm or start your own company.
Graduates have found positions in:


business or strategy consultancy firms
large multinationals
SMEs
supply chain departments
HRM departments
non-governmental organisations
Last updated May 2019
About the School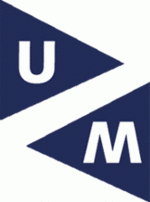 The most international university in the Netherlands, stands out for its innovative approach to learning and international outlook. With 16,000 students and 4,000 staff, Maastricht University offers ... Read More
The most international university in the Netherlands, stands out for its innovative approach to learning and international outlook. With 16,000 students and 4,000 staff, Maastricht University offers a wide choice of academic programmes, all
Read less