MSc International Business: Strategic Marketing
Home ›
MSc ›
MSc International Business: Strategic Marketing
Program Description
MSc International Business: Strategic Marketing
Consumers have an ever greater amount of choice. This means that marketing needs to be increasingly strategic in order to capture and retain consumer attention and loyalty. The Strategic Marketing track explores a range of marketing components, such as brand management, product development and international marketing. These are all studied from the perspective of how they create value for customers and help build relationships with them. These are essential if companies are to remain competitive.
What will you learn?

This track combines both theoretical and practical learning. This will give you a solid grounding in the fundamentals of marketing, before moving on to applying what you have learned in a strategic manner. You will explore important aspects of international marketing such as brand recognition and management as well as the psychology and emotional sides of marketing. In other words, you will learn how to build relationships with your clients, so that you can involve them emotionally in your brand or product.
At the end of the track, you will be able to:


• see marketing problems in context and propose alternative solutions to them
• build and maintain strong customer relationships
• conduct thorough market research that gets you the answers you need
• manage international teams and marketing strategies
Career prospects
As a Strategic Marketing graduate, you will be sought after by companies operating in a range of sectors. Your advanced knowledge of marketing theories and techniques coupled with your business and managerial skills make you highly employable. In addition, your ability to work as part of a team and to communicate across different levels of an organisation will make you an ideal partner in strategic marketing discussions. Typical starting positions include product or brand manager, marketing analyst and account manager. You may also find a position as a researcher or consultant.
Graduates have found positions in:


consulting firms
B2C and B2B companies
large multinationals
research institutes or departments
Last updated May 2019
About the School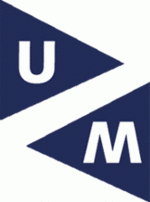 The most international university in the Netherlands, stands out for its innovative approach to learning and international outlook. With 16,000 students and 4,000 staff, Maastricht University offers ... Read More
The most international university in the Netherlands, stands out for its innovative approach to learning and international outlook. With 16,000 students and 4,000 staff, Maastricht University offers a wide choice of academic programmes, all
Read less