MSc International Business: Organisation, Management, Change and Consultancy
Home ›
MSc ›
MSc International Business: Organisation, Management, Change and Consultancy
Program Description
MSc International Business: Organisation, Management, Change and Consultancy (full-time)
This programme combines insights from management, organisational behaviour, and psychology. The programme integrates fundamental and cutting-edge knowledge on leadership and management with expertise on learning and change in organisations. The programme sheds light on the actual work of managers and provides answers to the question of how leaders can be effective. This knowledge-intensive programme invites you to rethink and critically reflect upon what we actually know about the organisational change and the creation of learning organisations. Together, this programme sharpens your analytical skills and helps you become an academically trained business professional.
What will you learn?

You will learn what academic research has to say on the management of change and learning, the role of managers in organisations, and leadership. Through facilitated group discussions, experiential exercises, lectures, and intense group work, you gain insights into the functioning of organisations and the people within. You will walk away from this programme with a solid, theoretical basis for analysing change and learning within organisations, and new insights into the challenges that leaders and managers face in their day to day work.
Career prospects
The department entertains relationships with well-known companies, consultancy firms, and public organisations. Experts from the field are invited to give guest lectures to provide you with an insider´s view of management and consulting, amongst others. Department members are often engaged in consulting and coaching roles themselves, providing you further insights into the possibilities awaiting graduates with a degree in Organisation: Management, Change and Consultancy. Graduates have found positions in various well-known firms, in the Netherlands, Europe, and the world. Positions range from general management functions to human resource management and management consulting.
Last updated May 2019
About the School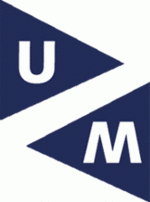 The most international university in the Netherlands, stands out for its innovative approach to learning and international outlook. With 16,000 students and 4,000 staff, Maastricht University offers ... Read More
The most international university in the Netherlands, stands out for its innovative approach to learning and international outlook. With 16,000 students and 4,000 staff, Maastricht University offers a wide choice of academic programmes, all
Read less