MSc International Business: Information Management and Business Intelligence
Home ›
MSc ›
MSc International Business: Information Management and Business Intelligence
Program Description
MSc International Business: Information Management and Business Intelligence
Information Management and Business Intelligence is designed to teach you how to solve business problems using contemporary IT and decision support systems. In today's knowledge society, information is an increasingly important business resource, and thanks to new technologies, knowledge can be stored more efficiently and disseminated faster than ever before. Businesses also face the challenge of having to protect their information and adapt to ever-changing technologies.
This specialisation gives you insight into the role information plays in the productivity and competitiveness of today's companies, and how it can be strategically managed and integrated into business processes. You also gain a thorough grounding in business intelligence and quantitative reasoning, providing you with the tools to make intelligent operational and strategic decisions about the future of your business.
The focus is on real-life cases and practical skills in data management and modelling. You take a business problem, such as demand forecasting, turn it into a mathematical model, identify the data needed, and extract that data in an automated, efficient way such that you can solve the problem. Techniques such as these are already being used, for example by hedge fund managers and in merger and acquisition situations. In today's economic climate, sound information management and business intelligence is vital to staying ahead of the competition.
What will you learn?
to apply business intelligence techniques to solve a wide range of business problems
to address the challenges involved in managing information technology
Internships
Would you like to gain professional experience while still studying? The School considers doing an internship during your studies a highly valuable experience and helps you gain this advantage by offering the possibility of an extracurricular internship.
This means that the internship is an addition to your master's programme, and therefore cannot be used to replace any part of your programme. To qualify, the internship should last at least 8 but no more than 20 weeks full time. The internship may only take place after you have completed at least two courses in your master's programme. Since it is an extracurricular part of the programme, an administrative fee of €250 will be charged.
To assist students in finding an internship that matches their interests, SBE maintains an extensive database with internship opportunities that are perfectly suited to the various fields of study offered at SBE. In addition, the SBE Internship Office is on hand for guidance and counselling.
Exchange
The opportunity to gain experience abroad gives you a great advantage in today's job market and will broaden not only your career but also your personal horizon. A master's exchange is in addition to your regular study programme, which means that you take an extra semester at one of the School's top partner institutions. Students from every full-time SBE master's programme (except for the two-year full-time research master's) can apply for a master's exchange semester. However, a master's exchange will only be possible on condition that you have a 100% study progress; students who will be doing their exchange in a third, extended, semester will take priority over students who will run into more study delay.
The administration fee for going abroad in your SBE master's programme is €500. This fee will be charged as soon as you have confirmed your allocated study place abroad.
Study progress requirement for international students with a residence permit
International students who study at UM with a residence permit (for the purpose of the study) are held to a lawful study progress requirement. This requirement must be met for each year of study at UM. Students who do not meet this requirement may lose their residence permit.
The study progress requirement does not apply to exchange students.
Career prospects
This specialisation will open many doors for you. Recent developments in the global economy mean that information managers and business intelligence analysts are becoming ever more important to international organisations, regardless of sector. And despite this strong global demand, there is a shortage of qualified professionals.
Your analytical, practical and interpersonal skills will make you the ideal candidate for a position that requires you to interact with all levels of a company. In addition, this specialisation will provide you with quantitative modelling, IT, corporate strategy, decision-making and management science skills.
Through case studies, internships, research contracts and informal seminars, the specialisation also has direct links with firms such as DSM, Vodafone, AirFrance KLM and Sabic Europe, providing you with access to great job opportunities. Many of our students find jobs even before graduating. Typical starting positions include information analyst, business analyst, systems analyst, IT consultant and project manager. There are also plenty of opportunities for career advancement, with positions further down the career path including Information Manager, Chief Information Officer and Chief Knowledge Officer.
Graduates have found positions in:
consultancy firms, e.g. Cap Gemini, KPMG and Accenture
IT companies such as SAP and Google
multinationals such as Shell and Philips
governmental and non-profit organisations.
Application Deadlines
February start
Non-EU (entrance visa): 1 October
EU / non-EU+Dutch residence permit: 1 December
September start
Non-EU (entrance visa): 1 May
EU / non-EU+Dutch residence permit: 1 June
Last updated May 2019
About the School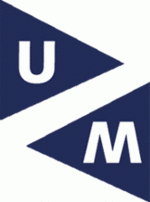 The most international university in the Netherlands, stands out for its innovative approach to learning and international outlook. With 16,000 students and 4,000 staff, Maastricht University offers ... Read More
The most international university in the Netherlands, stands out for its innovative approach to learning and international outlook. With 16,000 students and 4,000 staff, Maastricht University offers a wide choice of academic programmes, all
Read less